SEEKER unveil new video "Void" at Metal Injection and new tour dates announced
On October 14th, SEEKER will release their new album Loss, in conjunction with their upcoming tour starting October 15th. Today, Metal Injection debuts the gritty new video for "Void."
"Everything about this video is exactly the vision we had for it," admits front-man/guitarist Bryce Lucien. "'Void' is our favorite song from the album and this is definitely the most excited that we've ever been about one of our music videos.
Filming was really intense, and we got to try a lot of things and take a lot of chances that we think made this into something very special."
Cited by Metal Hammer as "an explosive and brilliantly vicious assault of grinding nihilism," Loss was recorded by Zach Ohren, known for his work with Chelsea Grin and Fallujah, and the artwork comes in the form of a hand drawn, custom piece by Farron Loathing (Nails, Huntress).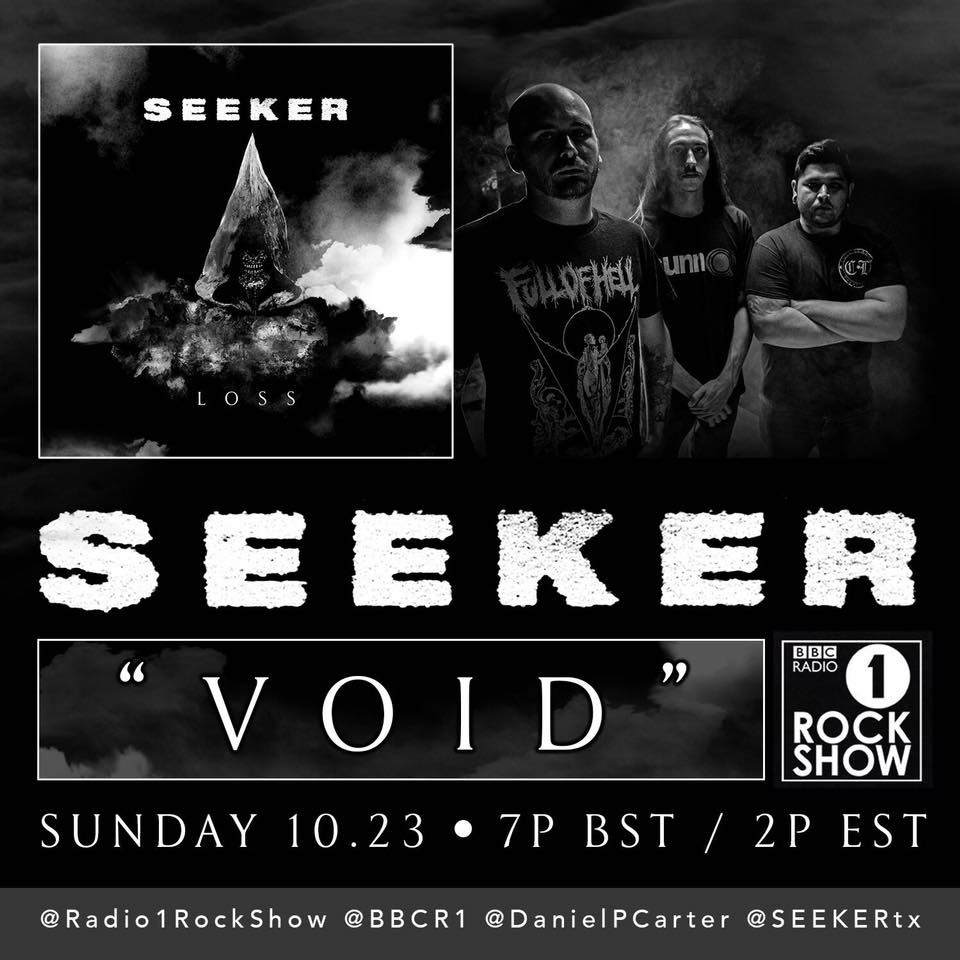 Lucien continues, "We've spent nearly three years working on this album and can't wait for everyone to hear it.Expect the darkest, fastest, and most chaotic music that we've ever written."
SEEKER tour dates
10/15 – Ringgold, GA @ Cloud Springs Deli
10/16 – Columbus, GA @ The Estate
10/18 – Jacksonville, FL @ Nighthawks
10/19 – Biloxi, MS @ Zeppelins Pizzeria
10/20 – Houston, TX @ BFE Rock Club
10/21 – Dallas, TX @ Reno's Chop Shop (So What?! Music Festival)
10/22 – Austin, TX @ Empire Control Room (Texas Revolution Festival)
11/5 – Salt Lake City, UT @ The Loading Dock
11/6 – Denver, CO @ City Hall
11/7 – Wichita, KS @ Rock Island Live
11/8 – Minneapolis, MN @ The Cabooze
11/9 – La Crosse, WI @ The Warehouse
11/10 – Cudahy, WI @ The Metal Grill
11/11 – Crest Hill, IL @ Bada Brew
11/12 – Indianapolis, IN @ Emerson Theater
11/13 – Lakewood, OH @ The Foundry