Rising takes an ambitious leap
Epic metal quintet RISING recently announced its fourth album 'Sword And Scythe' for an release on October 26th via Indisciplinarian. Today, the band releases a brand new music video for the album's first single 'Salted Earth' created by the band's visual mastermind, singer Morten Grønnegaard.
'Salted Earth' comes off the forthcoming RISING record 'Sword And Scythe' – a concept album examines the progression and recession of mankind throughout the movements of history.
As the sword and the scythe can be tools for fighting evil oppression and feeding hungry mouths, they are equally symbols of destruction and the greedy exploitation of our planet's resources. Since the dawn of man, the strive for power, wealth and growth has pushed many overambitious civilizations over the brink into the endless oblivion of forgotten history.
Singer Morten Grønnegård comments on the song:
"The main riff for what became 'Salted Earth' was the first thing we wrote for the new album. We wanted to write a concept album as a poetic comment to the miserable state of affairs, and this song really sets the tone for the whole album. Conceptually, 'Salted Earth' is about the end of the world."
To salt the earth is the ancient custom of purifying or consecrating a destroyed city with salt and cursing anyone who dare to rebuild it. It is he cleansing of the old, making space for something new, once the salt has decayed. With our present technology at hand, the question is, if there will be anything to rebuilt for us, once we're done tearing down."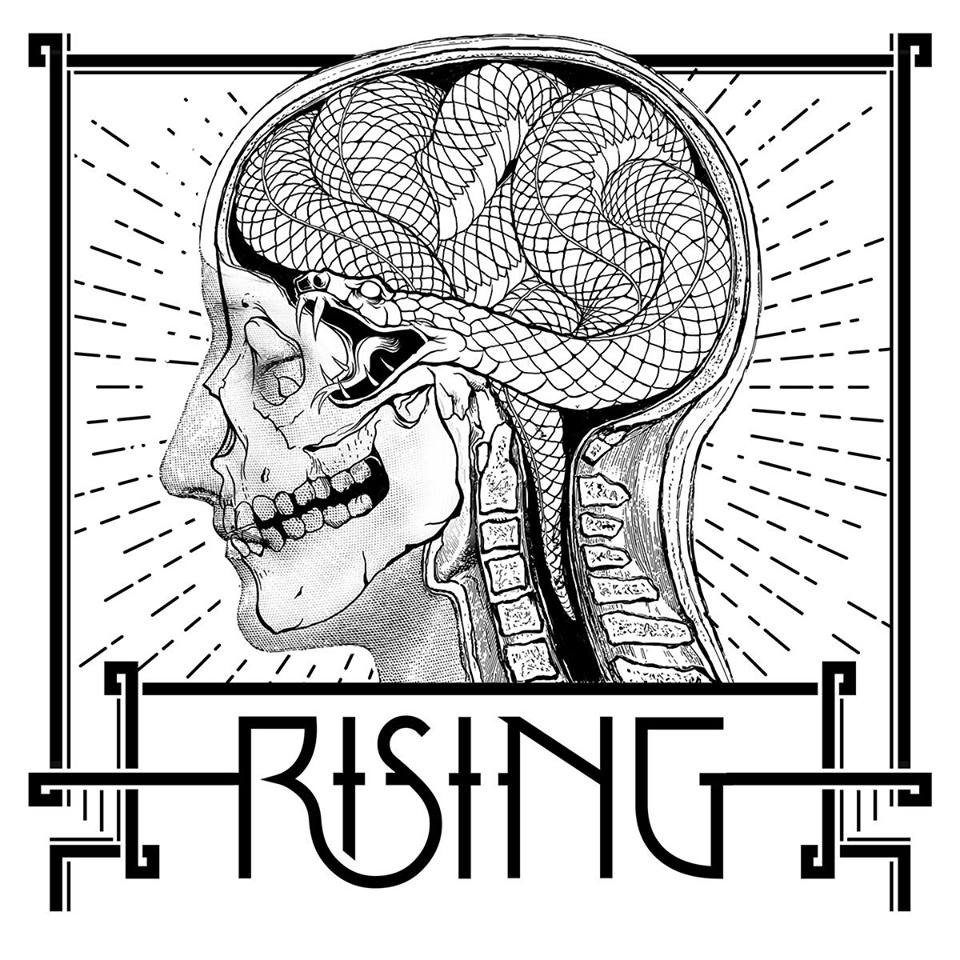 'Salted Earth' is guested by Anders Hjort Straarup on trombone and renowned Danish rock musician Tim Christensen (Dizzy Mizz Lizzy, Tim Christensen) overseeing the grandiose mellotron parts – not only on this song, but on four album tracks. 'Salted Earth' will see its single release on digital platforms tomorrow Friday September 28th.
RISING takes an ambitious leap with the band's fourth album 'Sword And Scythe', a concept album on the history of mankind seen from the perspective of cosmic circularity, where the full potential of the band's musical vision unfolds in a collection of songs of both progressive outlook, melodic mastery and fierce aggression.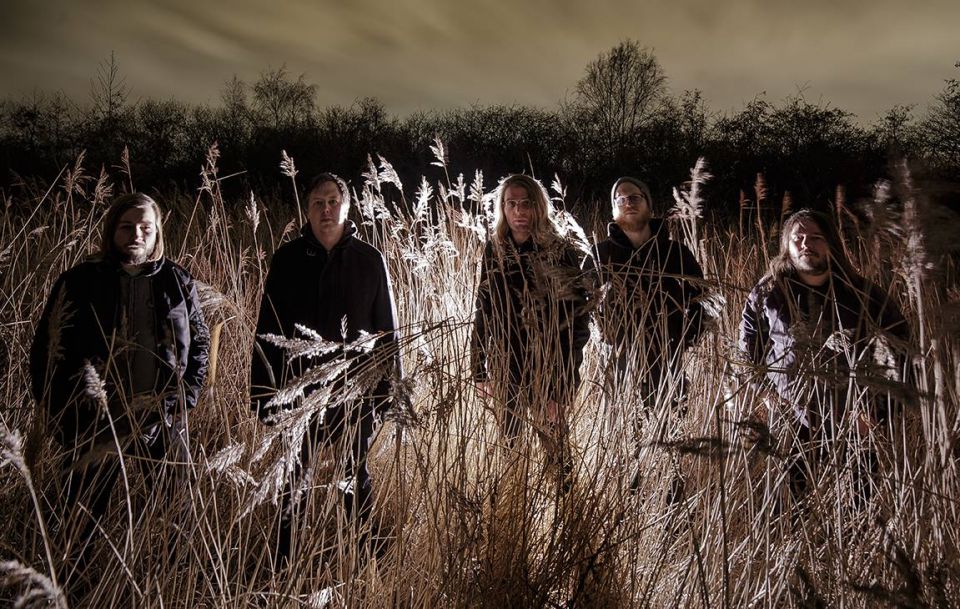 'Sword And Scythe' consists of ten songs and two short instrumentals produced by Jacob Bredahl and RISING, while the album's artwork are once again created by singer Morten Grønnegaard.
'Sword And Scythe' will be released on October 26th 2018 as LP and digital formats via Indisciplinarian. The vinyl version of the album – a black virgin vinyl with a beautifully illustrated gatefold cover – is now available for pre-orders
To celebrate the release, RISING will host a free release show at Refshaleøen, Copenhagen on Saturday October 27th – join the event
RISING TOUR
06.10.18 – Copenhagen, High Voltage (DK)
27.10.18 – Copenhagen, Refshaleøen – release show (DK)
02.11.18 – Aalborg, Aalborg Metal Festival (DK)
13.11.18 – Hamburg, Fundbureau w/Earth Ship (DE)
14.11.18 – Osnabrück, Bastard Club w/Earth Ship (DE)
15.11.18 – Cologne, Sonic Ballroom w/Earth Ship (DE)
16.11.18 – Dresden, Loco w/Earth Ship (DE)
17.11.18 – Berlin, Cassiopeia w/Earth Ship a.o. (DE)
24.11.18 – Næstved, Kongebryg w/ Alkymist (DK)
TRACK LISTING
01. Amor Fati
02. Empirical
03. Hunger And Exile
04. Camp Century
05. White Heat
06. Ancestral Sun
07. Civil Dawn
08. Salted Earth
09. Renewal Ritual
10. Kill Automation
11. Sea of Irrelevance
12. Aeterna
RISING OFFICIAL WEBSITE