REACH "Coming Home" Tour Video Released
Swedish melodic hard rockers REACH have released a official tour video of the song "Coming Home" from the REACH debut album "Reach Out To Rock". The video was filmed during the "Reach Out To Europe" tour this September and October 2015. REACH are: Alex Waghorn — Lead Vocals, Marcus Johansson — Drums, Ludvig Turner — Guitars, David Jones — Bass
The "Reach Out To Europe" picture gallery can be found here
REACH was put together in 2012 by drummer Marcus Johansson and guitarist Ludvig Turner. Together they started looking for band members to complete the group, and found the remaining band members in bass player David Jones and vocalist Alex Waghorn.
Among the first thing REACH did to reveal this new rock band was to arrange a hard rock cover of Avicii's super hit "Wake me up" in August 2013. A huge success and about one year later the video has over 1.000.000 views AND still counting.
REACH's music can be described as classic rock with strong melodies and hooks, complemented by their youth energy. You can hear influences from Whitesnake, Scorpions, Europe and Gary Moore in the songs.
Ludvig also put the melodic rock on the map in Swedish television in 2014 by making his own interpretations of major hits and being among the final four in the Swedish Idol contest.
The band released early 2014 a single "Black Lady" to show their song writing abilities and proved not being just a cover band.
In December 2014 having secured a deal with Sun Hill Production they released a first single "You Called My Name" from the album "Reach Out To Rock".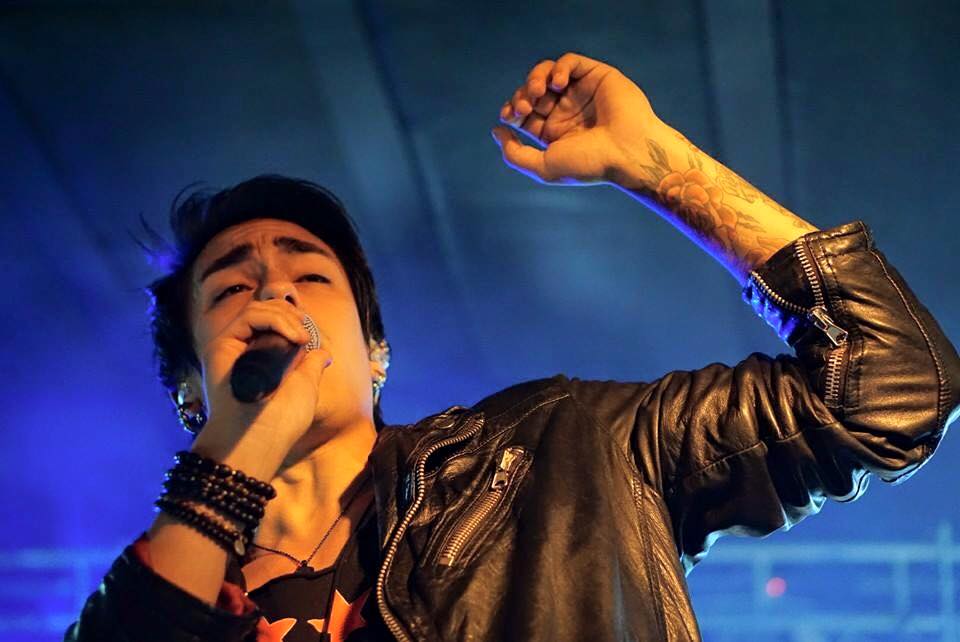 REACH released their debut album "Reach Out To Rock", on March 4, 2015 via Sun Hill Production/Cargo Records.
Despite their young age, REACH are already experienced festival performers, having played festivals as HRH (UK), Frontiers (IT), Väsby Rock (SE), Skogsröjet (SE).