Kira Krueger – Dirty Pretty Latex Harley Quinn Photoshoot
Kira Krueger Internationally published, Petite, Oriental Model and Japanese Street Style Inspired Stylist. Specializing in Alternative, Cosplay, Dark Fashion and Latex. Kira has a love for macabre, fairytale imagery as well as Sci-Fi and Horror Cosplay, Pin up and Edgy Latex and Avant Garde Fashion. View more of her work at Deadgrrrly, new website launching soon Deadgrrrly.
How would you describe your work, and what is your main goal with your work as a model? I'd describe this work as Harley Quinn Riot Grrrl goodness. My main goal is to be creative and have fun.
What are your plans for the future, are there any new and exciting projects you would like to share with us? I basically only want to shoot things I love doing. After years of dreaming about doing a Freddy Krueger shoot, I finally designed an outfit for it and had it made up by Lady Allura's Latex. I have a Steampunk Project with Phaze Clothing and Flash Bang Walllop and I'm hoping to shoot more with Toxic Imaging in latex cosplay.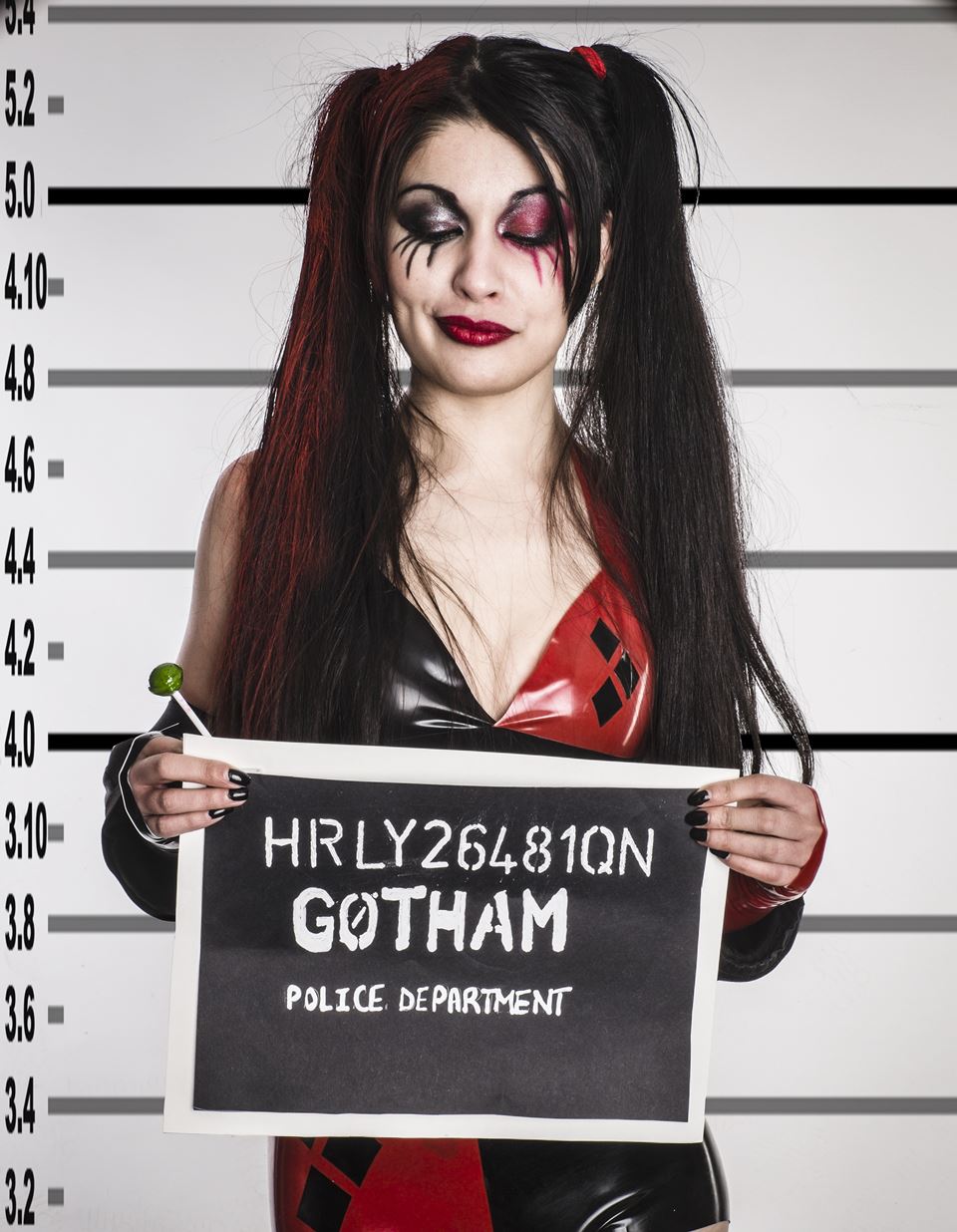 How did you feel when you did your first ever fashion show or photo shoot? I'm naturally shy, so my first photo shoot was nerve-wracking. Once I warmed up though, we ended up shooting for 12 hours because it was so much fun. For years I used to not be able to sleep the night before a shoot, I'd be awake with butterflies! It was such a good buzz though.
I remember dragging my suitcase to the coach station in Manchester, heading to Leeds for the first time, and I walked past my abusive ex-Fiancee who had always said I'd never amount to anything. It felt liberating to know I could do what I wanted now and wasn't being controlled by anyone. It felt like I skipped the rest of the way to the station after that!
If you were not a model, what other profession would you have been doing instead? I would probably still be working with horses, training to be a riding instructor and DJing Alternative music around Rock clubs.
If a young girl or a boy wanted to be a model what would your advice for them be? Go for it! First thing to do is take up to date and accurate measurements of yourself- get in front of a mirror and do all the basics, like chest, waist and hips, height, dress size, weight, shoe size. Don't lie about any of your measurements, you'll only get a bad reputation doing this.
If you don't have any images from a photo shoot and can't afford to get any done- take some make up less polaroids that clearly show your facial structure and body without posing. Set up a model profile on a networking site like purpleport and put up a casting to get some TF (Time for) work.
Please ALWAYS check references and if you can get a reliable and non distracting chaperone, that is safer for you. Ideally, someone who can do make up/hair for you at the shoot, and doesn't mind holding reflectors.