Northern Irish rock musician and guitarist ERIC BELL
Northern Irish rock musician and guitarist ERIC BELL, best known as a founding member and the original guitarist of the rock group Thin Lizzy to release his new studio album "Exile" on February 26, 2016 via On The Edge/Cargo Records. UK tour in Feb/March and The Eric Bell Trio just confirmed to play June 11 at Sweden Rock Festival 2016.
Track listing
1. Deep In Your Heart
2. Don't Love Me No More
3. Gotta Say Bye Bye
4. Vote For Me
5. Exile
6. Little Boy Running
7. Rip It Up
8. Concrete Jungle
9. Thank God
10. Song For Gary
The Vagabond Out of Exile – The Return of Eric Bell
When you've co-founded one of the most successful bands in Irish history, written one of the best-loved guitar riffs of all time and had the British Prime Minister claim he listens to your songs when he "needs a lift" (which, let's face it, must be quite often), it would be easy to put your feet up, sit back and bask in the glory of a successful career in music.
Or you could just keep on working like legendary blues guitarist and Thin Lizzy founder member, Eric Bell, who has just finished recording his first studio album in more than six years.
Exile, the first collection of new material since 2009's Lonely Nights in London, was recorded at Edge Recording Studios, a converted barn in Cheshire. Basic, homely and unpretentious, what the studio lacks in corporate frills, it more than makes up for in pedigree. Owned by renowned sound engineer John Delf, who works with some of the globe's biggest bands, including Five Seconds of Summer, Plan B and The Script, and run by Mark Winterburn, one of the UK's top studio engineers, it offered the back-to-basics, artist-led approach that Eric needed to tempt him back into the studio.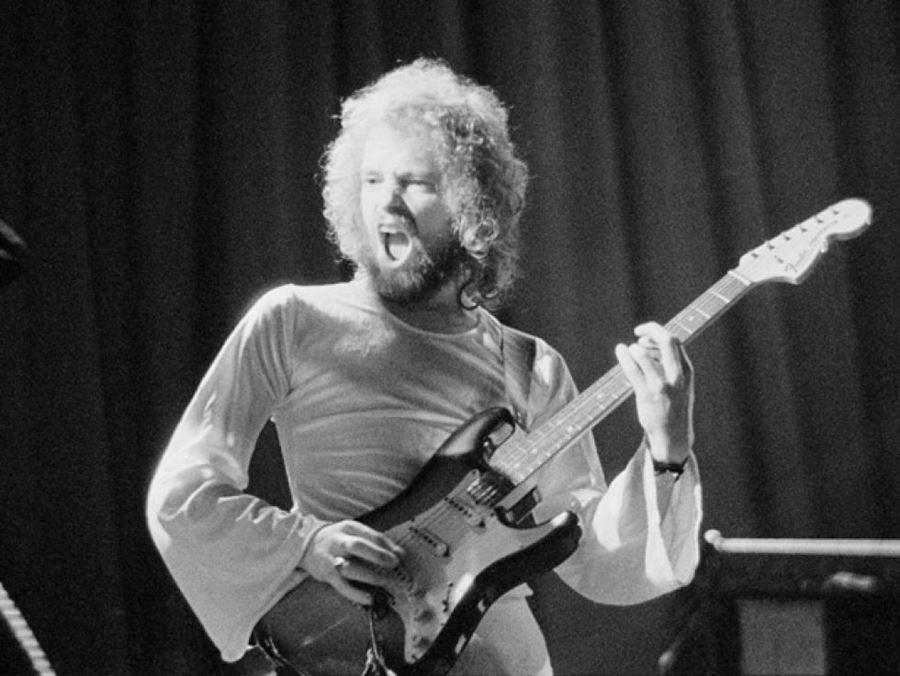 Lyrically, the new album covers a lot of ground; some songs reflect the difficult times in Eric's life, others explore universal themes of love, fatherhood and loss. Some were penned many years ago, lying dormant as if waiting to be brought to life, some were written very recently. There's even a cover of a rock 'n' roll standard.
Although Eric didn't start out as a songwriter, working alongside Phil Lynott in Thin Lizzy, Van Morrison in Them and Dave Clark in the Noel Redding Band allowed him to see the songwriting process up close and gave him the confidence to find his own writing style.
"This album reflects the music I like to play and listen to, so that's what I'd say, "I'm trying to cover the whole spectrum of music."
Eric Bell Band – UK Tour 2016
Feb 26 – Borderline, London
Feb 27 – District Club, Pontypridd
Feb 28 – Fiddlers, Bristol
Feb 29 – The Haven Club, Oxford
Mar 01 – The Iron Road, Evesham
Mar 03 – The Snooty Fox, Wakefield
Mar 04 – The Forum, Darlington
Mar 05 – The Dreadnought Rock, Bathgate
The Eric Bell Trio just confirmed to play June 11 at Sweden Rock Festival 2016.