In This Moment "Sick Like Me" Official Video — Directed by Maria Brink and Robert Kley
IN THIS MOMENT "Sick Like Me" Official Video — Directed by Maria Brink and Robert Kley. In This Moment is an American metal band from Los Angeles, California, formed by singer Maria Brink and guitarist Chris Howorth in 2005. They found drummer Jeff Fabb and started the band as Dying Star.
Unhappy with their musical direction, they changed their name to In This Moment and gained two band members, guitarist Blake Bunzel and bassist Josh Newell. In late 2005, bassist Newell left the band and was replaced byPascual Romero, who in turn was quickly replaced by Jesse Landry.
Landry was replaced by Kyle Konkiel in 2009 and Konkiel was replaced by Travis Johnson in 2010. Jeff Fabb and Blake Bunzel left the band in 2011, and were replaced by Tom Hane and Randy Weitzel respectively.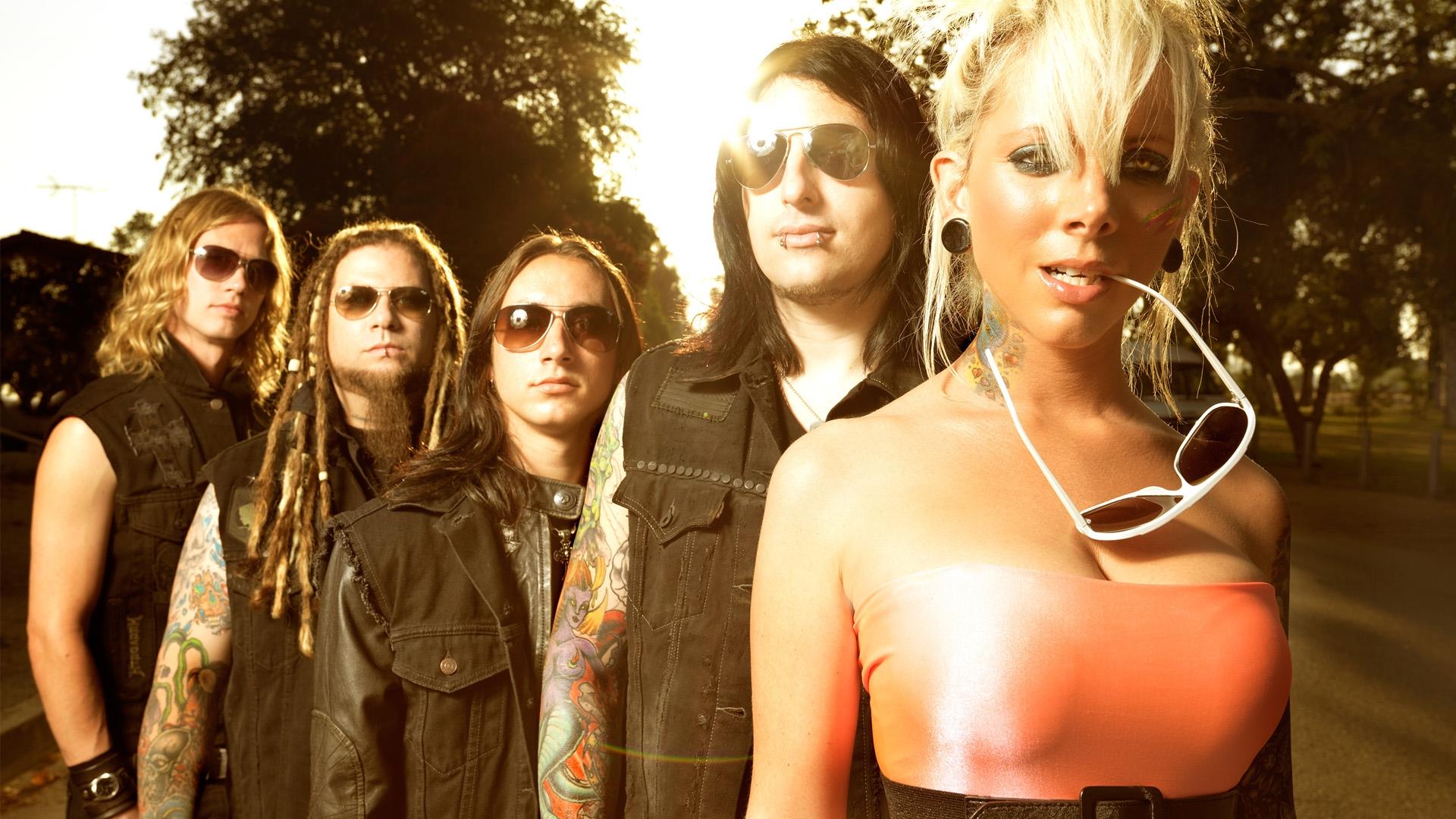 Their debut album, "Beautiful Tragedy", was released in 2007. Their second album, titled "The Dream" was released the following year debuting at number 73 on the Billboard 200. The band's third album, "A Star-Crossed Wasteland" was released in 2010, and their fourth album titled "Blood" was released in August 2012 and debuted at number 15.
They have performed on several notable tours and festivals including Ozzfest in 2007 and 2008, Warped Tour in 2009, Download Festival in 2009 and 2013, Mayhem Festival in 2010, Music as a Weapon V tour in 2011, the Uproar Festival in 2012, the Carnival of Madness tour in 2013 and Knotfest in 2014. Their fifth album titled "Black Widow" was released in November 2014.