Modern Mimes is an American music artist duo from Fort Lauderdale, FL
Modern Mimes is an American music artist duo from Fort Lauderdale, FL. The duo consists of Adi Elcida Hernandez on vocals ,guitar and sampling and Ernesto Paez on the double neck guitar bass.
Their music can be best described as "Future Goth," a term they coined in order to explain the fusion of alternative heavy guitar riffs, powerfully haunting vocals, subconscious provoking lyrics, electronic drums, and catchy pop melodies.
The band premiered their official music video for their single titled "Stare" on PureGrainAudio.com today.
The video can be seen here https://puregrainaudio.com/videos/modern-mimes-invite-you-to-stare-at-their-rad-new-music-video-exclusive-premiere
The single can be purchased here: https://store.cdbaby.com/Artist/ModernMimes
After almost 3 years of quietly creating and crafting their sound, Modern Mimes released their debut album "Wake Up" in early 2017. Their single "Love Hate," premiered on Blank TV and their video, directed by Carla Forte, was selected at various film festivals.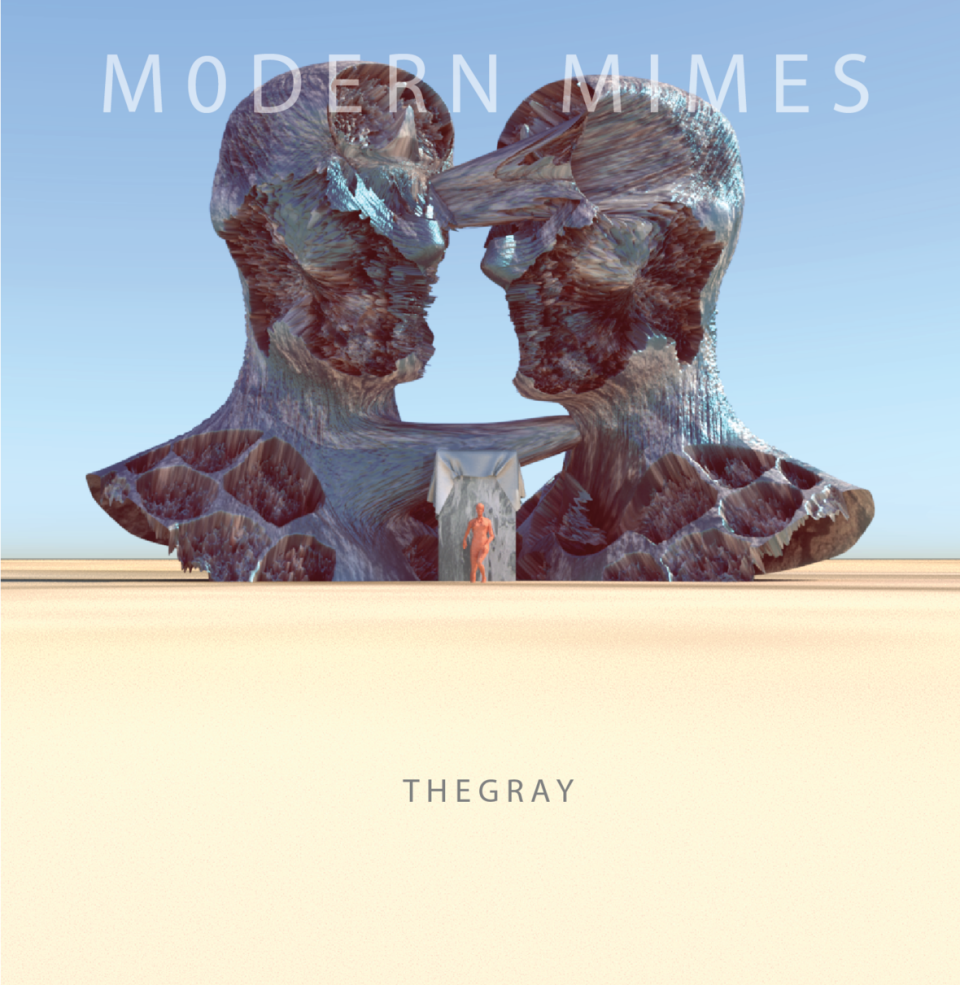 They followed up their debut album with a cover of Type O Negative's "I don't Wanna Be Me." The Goth Metal Legends not only approved of the cover but quickly promoted the single and video before it's release. "I Don't Wanna Be Me" has resulted in a successful 27k+ views on YouTube and was featured on Loudwire.com among other media outlets.
This is great-this band Modern Mimes approached this cover just as type o would have: changed the tempo and feel of it and made it their own.
Tones and mix are great as well. It sounds as if Type O did a cover of Type O. Amazing job.
I love this. Its better than our version. — Type O Negative
The duo has performed 2 years in a row at Riptide Music Festival, the biggest two day Alternative and Classic Hits music festival in Fort Lauderdale. They also toured the Southeastern United States, SXSW, and have a session on Balcony TV.
Modern Mimes is a perfectly chaotic reflection of the inner workings of Adi & Ernesto who create music in hopes of inspiring listeners to journey through their subconscious and look within.
Their sophomore album The Gray will be available in the Fall of 2018 and was produced by Rick Lander (Flaw & Dead Horse Trauma) and Anthony Santonocito ( John Hampson (Nine Days) & Brianna Taylor).
The Gray Album track listing
1. Stunt Double
2. The Gray
3. Black Swan
4. Stare
5. My Own Summer (Shove It)
6. Mind Lies
7. Final Days
8. Crosses
9. Goodbye Hello
Modern Mimes official website | Modern Mimes Facebook | Modern Mimes Instagram | Modern Mimes Twitter