Making it clear The White Swan is by no means a shot in the dark
Not the way you'd expect to describe a band called The White Swan, but one listen to the Canadian trio's debut EP, Anubis, and the muddy picture becomes clear.
Launched by drummer turned vocalist and guitarist Mercedes Lander (Kittie), The White Swan bleeds warm '70s flavoured Black Sabbath doom mixed with classic '90s grunge, creating a trademark sound within the space of only three songs.
Backed by Kira Longeuay (bass) and Shane Jeffers (guitars), Lander's previously unknown vision for her music has taken on a life of its own and has been met with praise by the open-minded legions of the rock and metal community.
Named after the T-Rex song, The White Swan's debut boasts two original songs and a cover of the Wings classic "Jet", penned by Paul McCartney of The Beatles fame. The band makes no secret of the fact Lander is the principle songwriter but she is far from being a dictator, preferring to view The White Swan as a team effort.
"If Kira or Shane came to me tomorrow with what they feel is an awesome riff, I'd be all into doing something with it," says Lander.
"We work so well together that whenever Mercedes comes up with a new idea, it clicks right away," Longeuay adds. "The first time she played me the riffs for 'Blood', I knew I had to be a part of this. I'm pretty sure Shane and I will bring in musical ideas the further along we go."
Making it clear The White Swan is by no means a shot in the dark. With a string of live dates under their belts already and enough songs for a full album waiting to be recorded, the trio is poised for the long haul. They don't have visions of grandeur, but rather a focus on making The White Swan an instantly recognizable name in a very busy and often cluttered rock world. And while their new fans are waiting expectantly for a new album, Lander and her bandmates have a much more realistic view of their future as newcomers on the scene.
"The only way that we'll do a full album is if we have a label. It's not cost effective for us as an unsigned band to put the money into doing a full length record. I think some of the best music that we're writing right now makes for a consistent album, but we'll put out EP after EP if that makes the most sense. We'll see what happens."
Anubis was recorded in a mere 10 hours, boasting a live-off-the-floor feel in grand '70s tradition even though it was assembled with present day digital technology. Lander recorded all the drums, teaming up with Jeffers for the guitars before overdubbing and layering at the hands of producer …. The tracks "Blood" and "Illuminate" establish The White Swan sound out of the box, and "Jet" makes a huge impression in that many people don't realize it's a cover.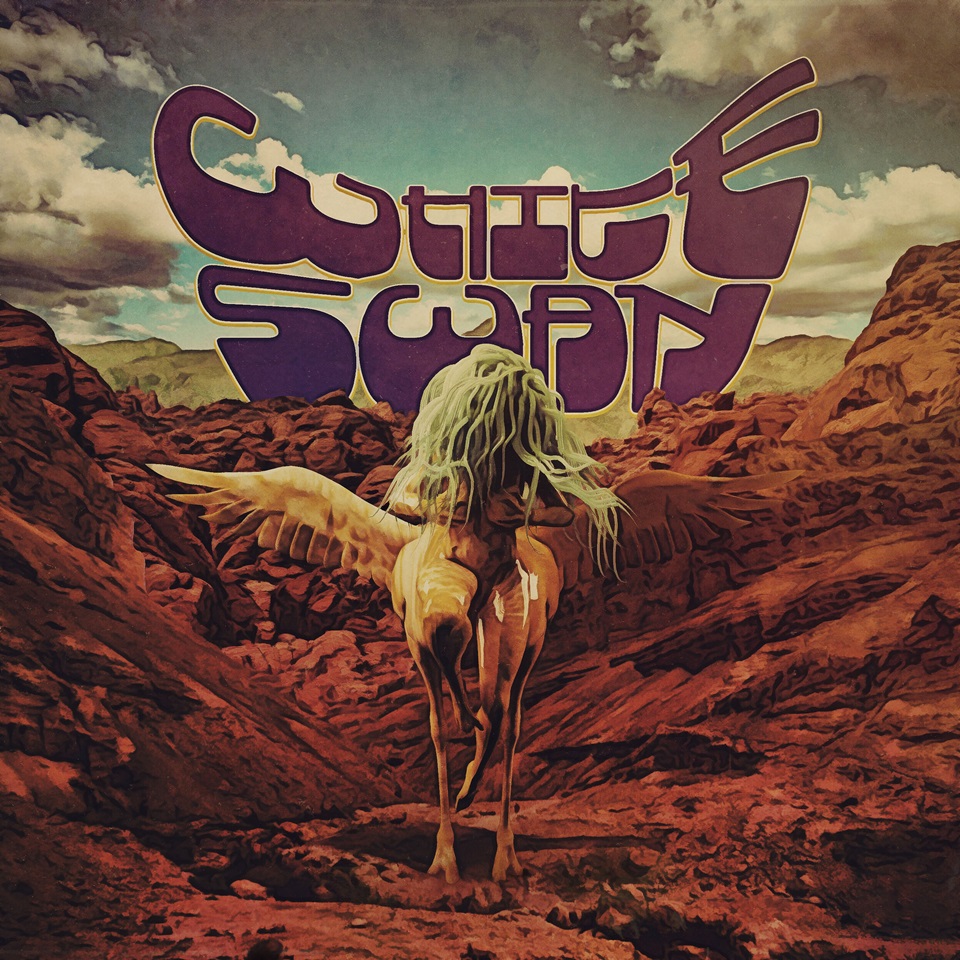 "That's probably because it's so far removed and not one of Paul McCartney's best known songs," Lander offers. "I was driving to go and teach yoga and that song came on the radio, and I suddenly thought 'I have the greatest idea ever.' We were tuned to Drop C for our demos, but for 'Jet' we thought 'Fuck it, the song is in the key of A, let's leave it that way.' We just needed to go heavier and find the brown note, and that's what we ended up with. It's awesome."
Anubis was a case of learning by doing, and The White Swan will kick off 2017 with a trip back to the studio to record a new EP which they expect to complete in a day. From there, Lander expects the band will continue to refine their live set, which is an integral part of their existence given how quickly they pushed their way to the stage.
"Everything is pretty solid as to what we're doing," says Lander. "Our set runs about 26 minutes right now, and that's five songs. We play the three songs from the EP, and we're flip-flopping a couple songs that haven't been released yet. We also have a new song that we're working on right now which reminds me of somebody marching towards their doom (laughs)."
The White Swan line-up
Mercedes Lander – Drums, vocals, keyboards, guitar
Shane Jeffers – Guitar
Kira Longeuay – Bass
Tour dates
12.31.16 Toronto ON. Canada @ Stop Drop And Roll
1.13.17 London ON. Canada @ 765 Old East Bar w/Hammerhands
1.14.17 Waterloo ON. Canada @ TBD w/Hammerhands
3.18.17 Toronto ON. Canada @ The Bovine Sex Club