What makes Cruz such a unique force to behold
San Francisco Bay Area darkness-obsessed DIY indie label Sentient Ruin Laboratories is extremely proud and honored to announce the release of Culto Abismal, the debut album by Barcelona-based Spanish death metal and crust punk horde Cruz.
What makes Cruz such a unique force to behold is their unshackled and lawless approach to old school death metal and primordial thrash metal, and the way they use (crust) punk as an extra weapon in their arsenal to take their damaging force to the next level.
Punk and metal live in this band's war-torn soul in seamless harmony, fueling each other's flames in an escalating and unstoppable firestorm of chaos ad destruction that knows no end.
Within its thick and cavernous texture and amongst the chaos of Culto Abismal's unchallenged aggression you will hear echoes of Wolfpack and Wolfbrigade, Bolt Thrower, Grave, Discharge, and early Entombed getting bottlenecked into an irreversible chain reaction of total punk-infested death metal chaos that will have only one possible epilogue: total fucking annihilation – a sonic siege from hell that will be impossible to repel.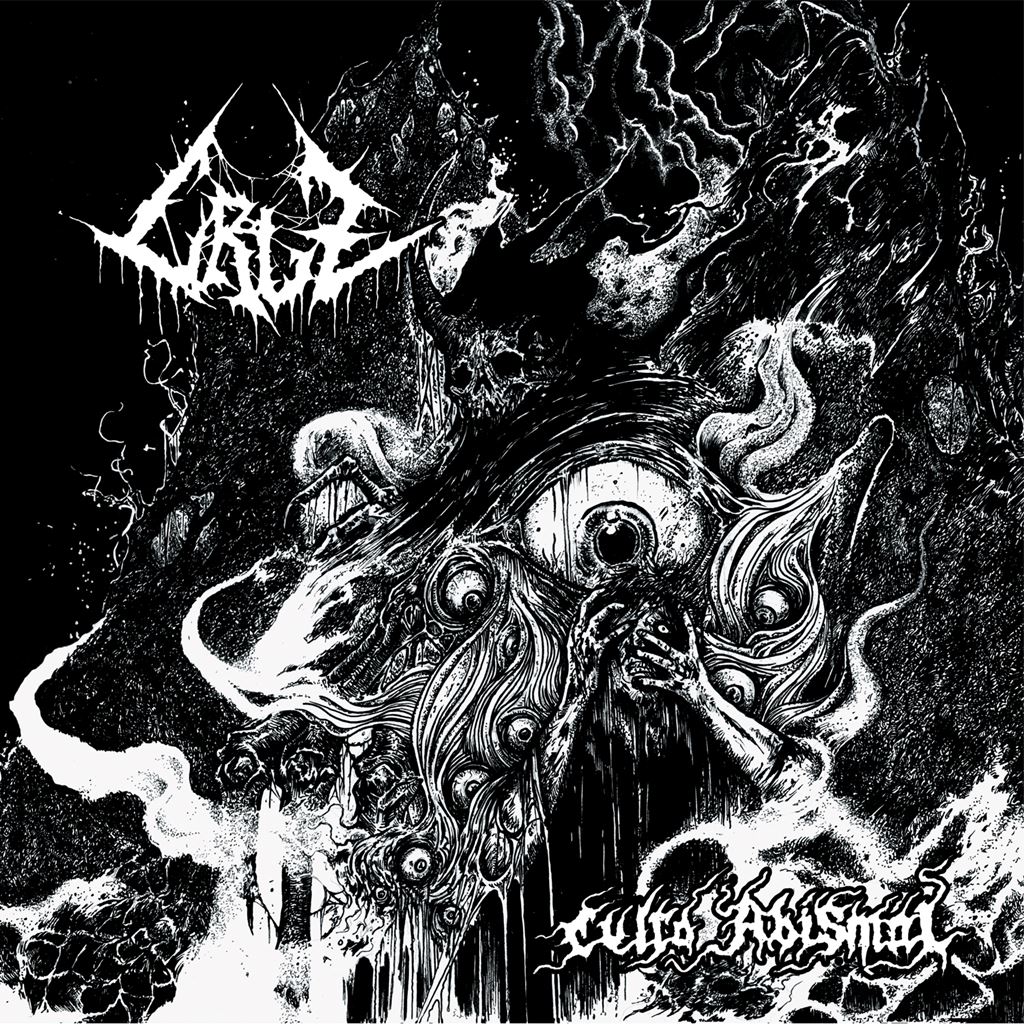 CVLT Nation called the album "A RIPPER from the bowels of hell – a fucking war zone in sonic form", and Decibel Magazine further elaborated that Culto Abysmal is a "vicious interpretation of a classically evil sound".
To be released on October 7 2016 by Sentient Ruin (vinyl and cassette tape for North America), To The Death Records (vinyl and tape for Europe), Neanderthal Stench (European vinyl co-release) and by Selfmade God Records (CD worldwide), Culto Abismal will be one of those releases that all fans of old school death metal, crust, d-beat, stenchcore etc. can not overlook for any reason in the universe.
Culto Abismal track listing
1. Mundos Disformes
2. A Cops de Destral
3. Intruso
4. Culto Abismal
5. La Caza
6. La Pitjor de les Plagues
7. Pesanta
8. Tumbas Ciclópeas