Kitty Quinzell – Crazy Chameleon Creative
I've been modelling for 6 years altogether and 3 years as a professional. I started modelling after winning a local modelling competition and got my hair cropped short in my trademark style. My hair is my identity – I've always been blonde as they have more fun but I'm toying with the idea of changing it but can never decide.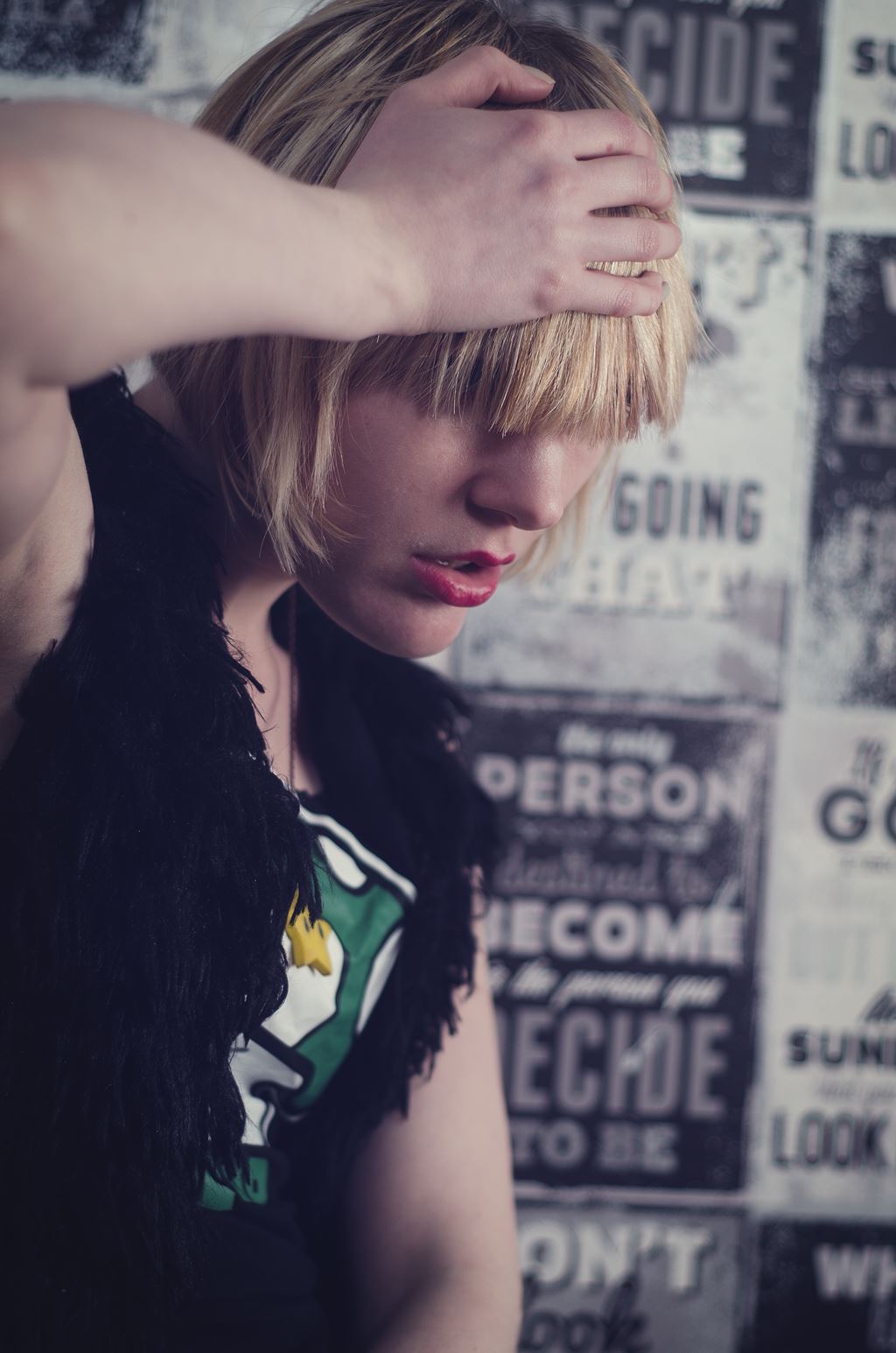 It's difficult to explain what my modelling style is – I'm a professional fruitcake, if there's a pond I'm in it, a roof – I'm on it, a bed – I'm under it! I guess I would say my most popular modelling styles would be conceptual fashion and art nude. But most of all I get to do what I love, what girl doesn't love playing dressing up and showing off?!
I work to keep my body in shape and I work as a life model for local artists, it's strange standing in the middle of the room naked with 20 people staring at you but I'm used to it now, it doesn't phase me. Nudity is no biggie!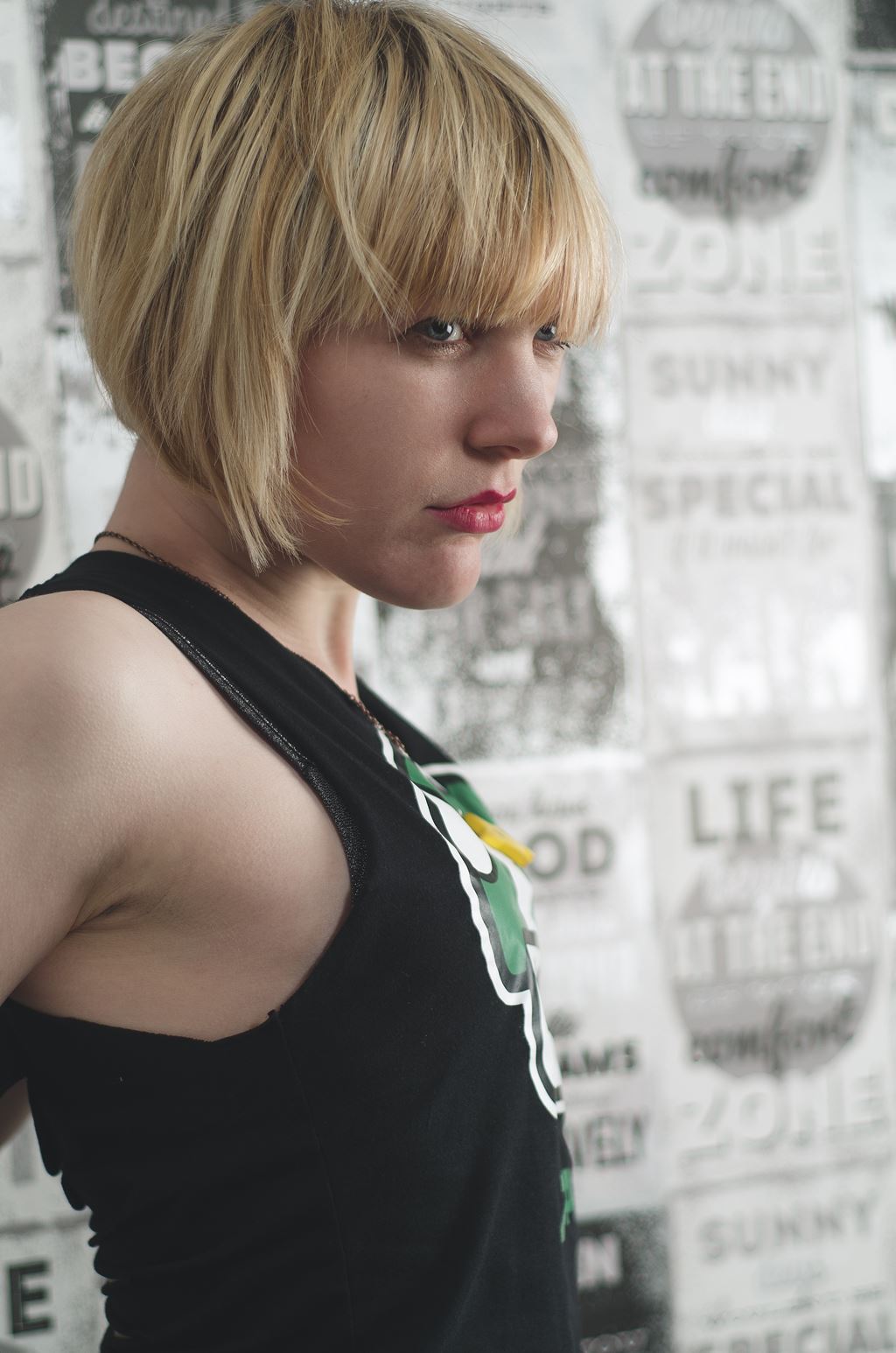 I model for the passion of what I do, I like to create work with photographers that I can be proud of, act as other characters, create scenarios and just generally have fun with it. It's difficult to pick but among my favorite shoots were a risque hotel photo and video shoot in a mesh teddy, in a trailing white dress , laying down in a lake that was published on the Vogue Italia website (it was so cold but worth it for the shot) and dressed up as a string puppet which was so much fun with the crazy poses I got to do!
My own fashion style is kinda nerd meets rock chick, I used to be a full on goth with a black wardrobe but now I like color! You would most likely find me in a geeky t-shirt, leather jacket and leggings with combat boots.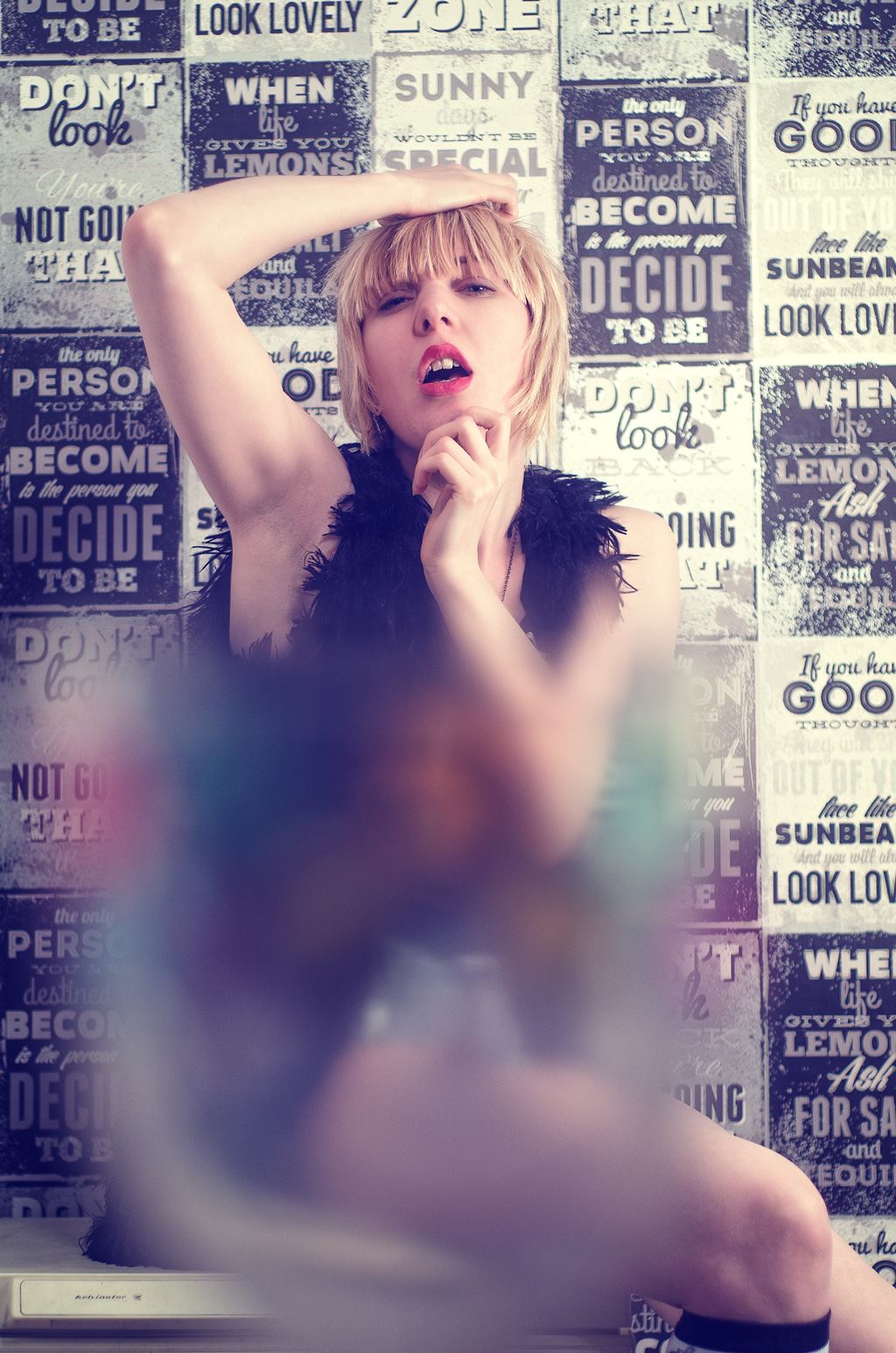 As you may have guessed I'm a genuine retro games and comic book geek, my favorite character is Harley Quinn which is where I got my modelling name from, it's also why I love wearing red and black so much.
I like quite a lot of cult things like Batman, Marvel movies, Tim Burton Films, vampire films and TV series like firefly, dollhouse and agents of shield. And that's pretty much me in a nut shell – yes I'm a nut!