Kira Krueger – Internationally Published, Petite, Oriental Model and Japanese Street Style Inspired Stylist
Internationally Published, Petite, Oriental Model and Japanese Street Style Inspired Stylist. Kira has olive skin due to her Thai heritage and very long, thick, dark hair with a punky undercut. Her work aims to encapsulate a love for macabre, fairytale imagery as well as tipping my cap to my hugest inspirations taken from Art, Books, Games, Comics, and Film. She adores the edgy and experimental glamour of Drag Queens and the class and timeless elegance of old school Pin ups and often veer towards her own Kira version of the two. She is also a Riot Grrrl DJ, newbie cosplayer and the Owner/Founder/Designer/Buyer/Stylist/Model Scout of Tokyo Royale, Est. 2006 in Afflecks Palace, Manchester. Quirky Independant Retailer of Japan-a-rama Geekery.
How would you describe your work, and what is your main goal with your work as a model? I've been told that I am a chameleon for the different styles that I love to portray modelling. Although most styles that I shoot have a dark twist. My hugest obsession is latex clothing, so that is usually slipped in somewhere. My main goals for modelling are to support other Independent businesses, like myself and create some Art in the process wherever I can.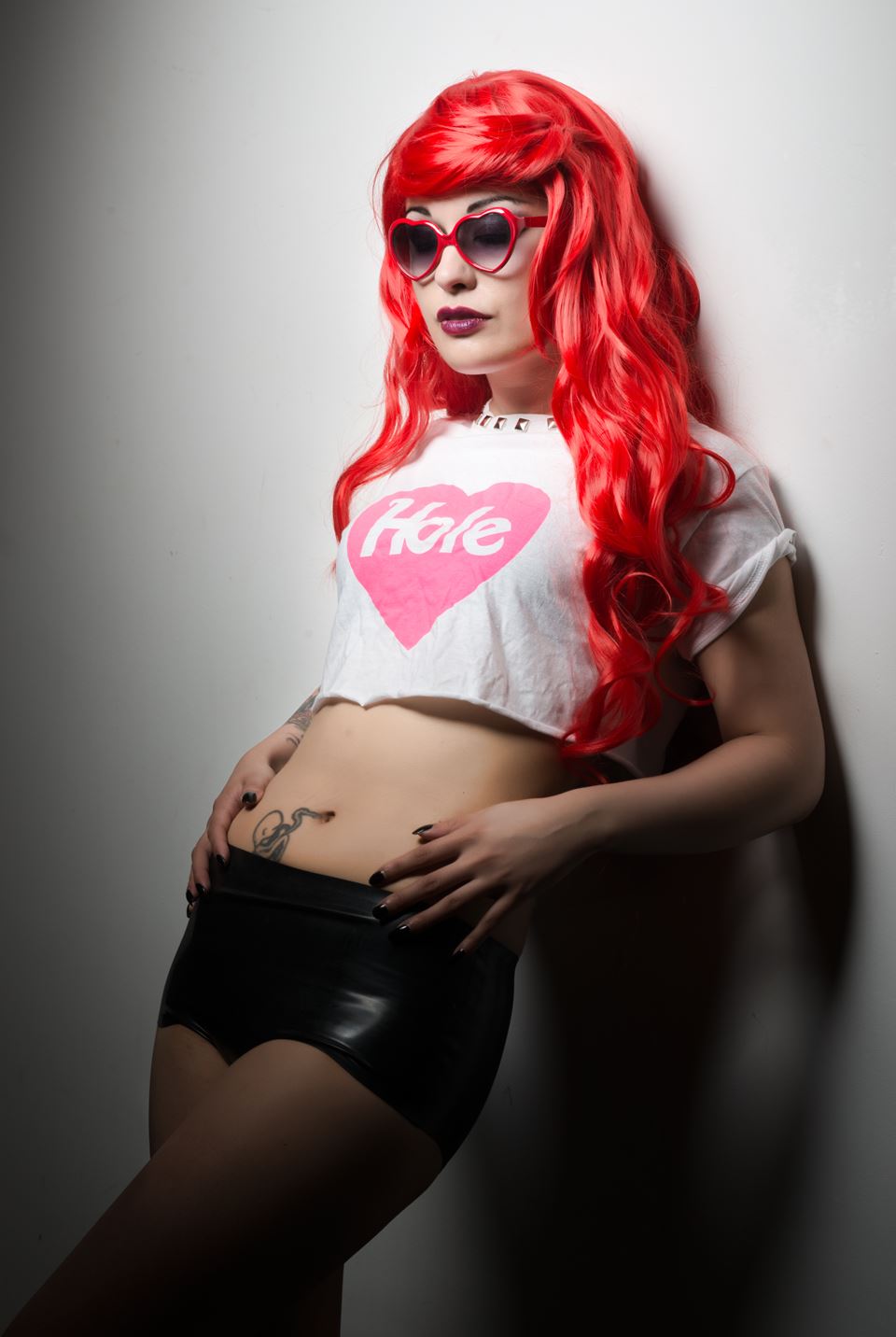 What are your plans for the future, are there any new and exciting projects you would like to share with us? I have started to cosplay more, so there will be more of that coming- in particular an exciting Harley Quinn project between myself, Dirty/Pretty Latex, Ophelia's Folly Clothing and Pendulous Threads U.K. accessories. I'm also aiming to do more High Fashion and have some incredible clothing and accessories being made for a top secret shoot in Cardiff. I've been asked to do a few catwalks this year, most recently for Manchester's Sexhibition. So watch this space!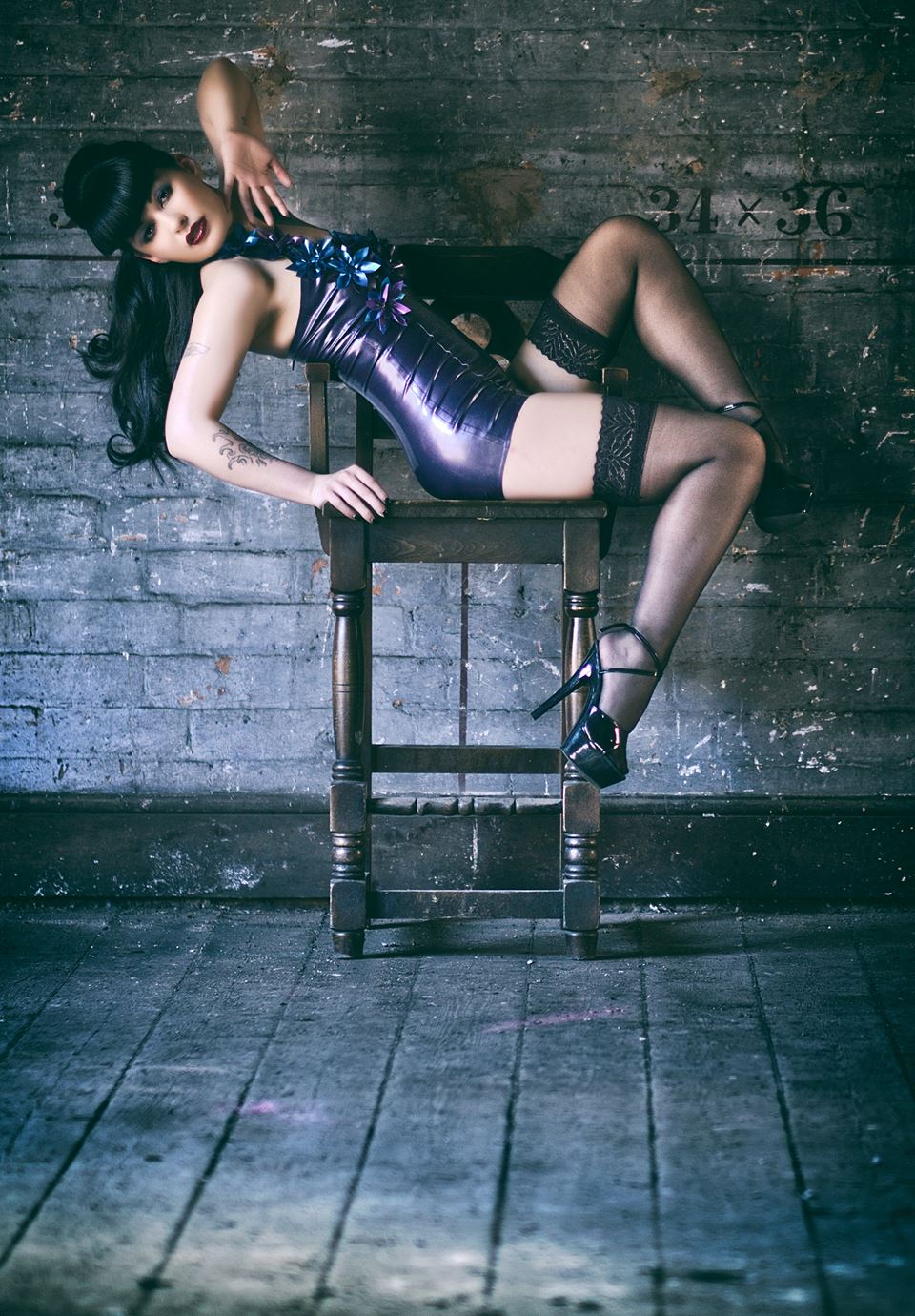 Tell us about the most valuable moment in your modelling career. I think there have been a few, the first was being chosen to represent Satanic Sluts in their first poster feature in U.S Horror magazine Fangoria. It was a 4 page fold out poster that went back to back with "A Serbian Film".
It was mental because one of the DJs at my local club had just been on tour across Australia with a band he was in and there is a famous rockabilly barber shop. there that all the bands use, apparently they had my Fangoria poster up in a frame there and the owner wouldn't believe him that I grew up round the corner from him! As a newbie cosplayer, I was overwhelmed to get a front cover last year for the Twisted Edge Cosplay special. That was a great moment, because I've always been put off cosplay for the back lash of peoples negative comments about not being accurate enough, or handmade or the right size or race. It is wonderful to see when people do appreciate that I'm just trying to have fun with it and combine my style with a character that I admire.