Craig Palethorpe – We all go a little Twisted sometimes
In fact for me it happened a long time ago, and still continues. I set up Twisted Edge magazine back in June 2013 as an online quarterly magazine to promote alternative models. Since then Twisted Edge and the following Twisted Latex, Twisted Ink, Twisted Bodies, Twisted Fashions, Twisted Edge International and Twisted Sound have become growing little monsters.
Each magazine has something different to the next, whether complete tattoo culture or latex editorial glamour, dance music to rock music and all in between, it's the models themselves that make the Twisted Magazines shine.
Not bad for a man from a retail and customer service working background and a former pro martial artist and music producer added in. But at least I get to use what I went to college for now, 15 years later on its fruition has come full circle.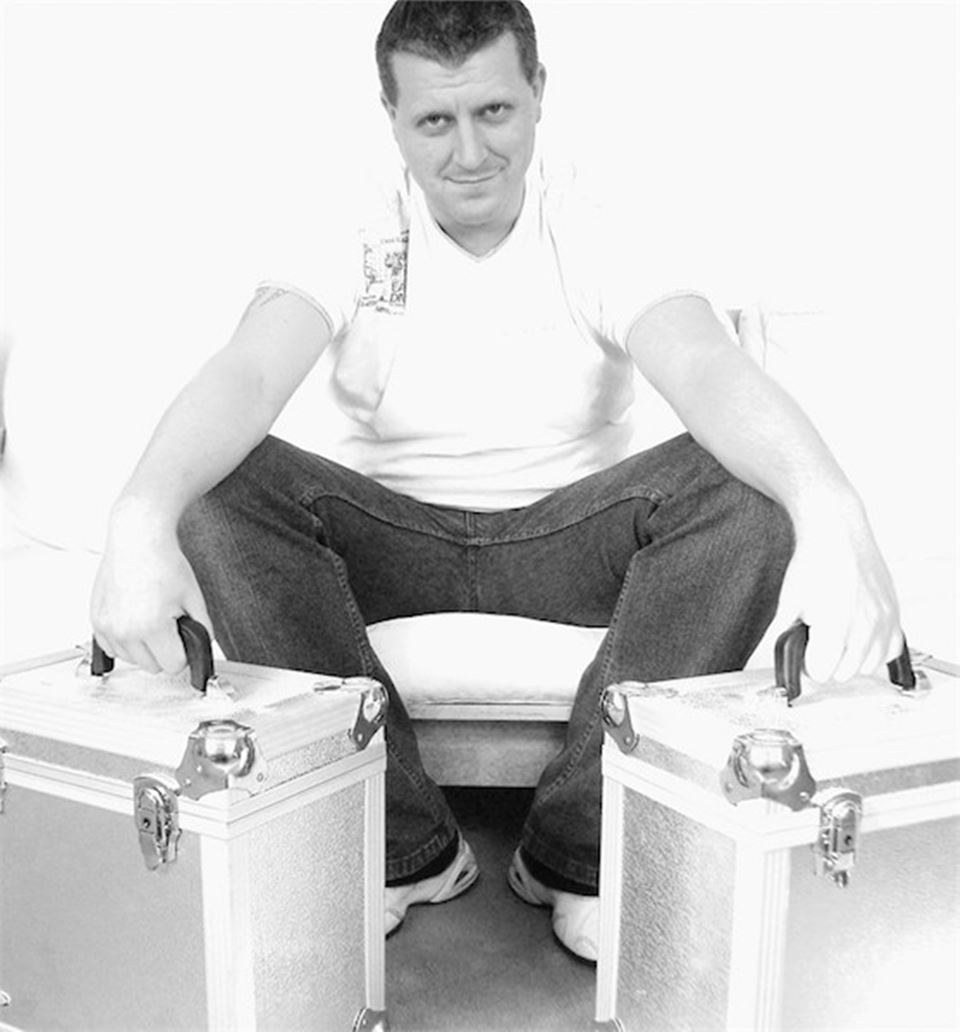 It was 6 years ago I had the idea to create the Twisted Agency and that came alive back in 2013 and that was the hardest year of any working life I've had to date, ups, downs, sweat, tears and more went into that. BUT like all businesses there was a time that I had done enough with what I was capable of.
So December 2013 the decision was made to move on and carry on with the magazines. From February 2013 Twisted Magazines were my home, my direction and my business and I was, and still am very happy with where they and I are.
My job is creative, varied and allows me to have fun with what I do. As each Twisted Edge title evolves in its appearance so do my skill sets of doing what I do as an editor.
I like the freedom I have to change what I do on a "lightbulb" moment for something to look that bit better or have more of an edge. Plus I get to meet and work with some amazing people, Ryan and Leslie from Dreamland Vixens, Tammi from Twisted Agency, PortraitX and then there's the ever-building amazing team I have on the Twisted Edge journey, Ivy League Ink, Mark, Gary, Martin and the rest, you're not and never will be forgotten.
I like that I have the control to use what's needed to make a models piece in the magazine look as energetic or as subtle as needed. My whole vision is to promote 'modern alternative culture' and the models, photographers and creatives therein and make their overall pieces in the Twisted Magazines look the best they can.
Twisted Edge has been around in print for a year and has evolved every issue and continues to do so Twisted Edge has an Edge, it shouts loud enough to be heard, and its shout is getting louder.
Who is Craig Palethorpe, what's his purpose in life? Craig is a man on a mission, simply here to do what's possible with alternative. To work with the models, brands and creatives in the alt industry with the gain to work towards making a difference.
For those who do not know, what is an Editor-in-Chief? A crazy person, but by definition am a publications editorial leader, with the final responsibility on all operations, policies and departments, a contributor to editorial writing and content editing. In plain English; I am the person who makes sure Twisted Edge and all Twisted Magazines look the way they do.
What is the favorite part of your job? 99% of what I do is enjoyable, if it wasn't I wouldn't have been doing this for as long as I have or developing it the way I am, if I had to pin point a favorite part I would say its that moment when I get the feedback from people who read/are in the magazine itself.
There is no better compliment and no better critic than the readers themselves so to hear all the positivity is what drives me to do each Twisted Edge issue better than the next.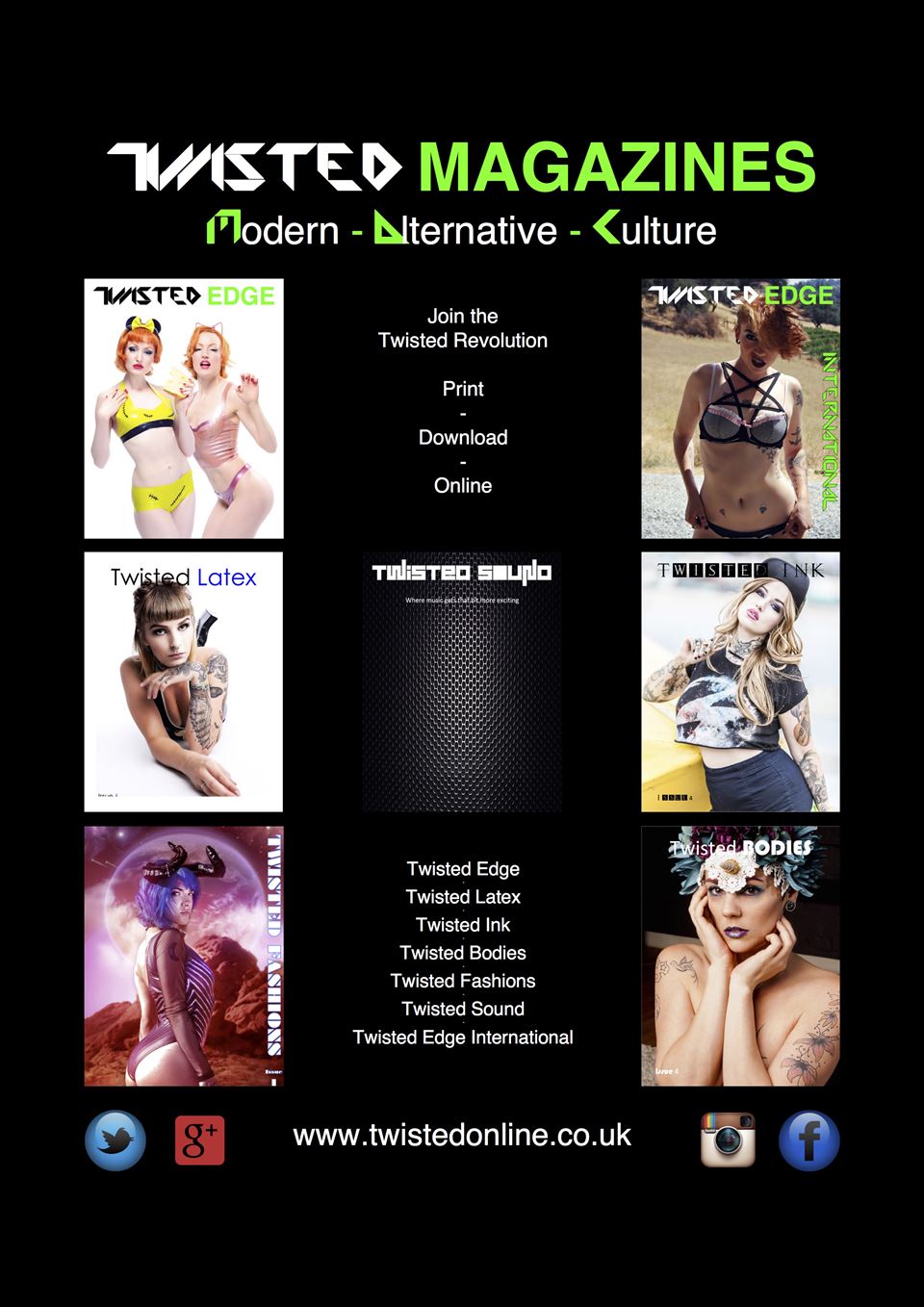 Could you please give us your own definition of an alternative lifestyle? An "Alternative Lifestyle" is anything that differs from anything "normal" – alternative covers so many genres, ranges and variants that one person may lead an alternative lifestyle some may not see as alternative.
So an alternative lifestyle is a lifestyle that is not within the "cultural norm".
What gave birth to the Twisted Magazine idea. What made you want to start your own mag? Twisted Edge and Twisted Magazines as a whole came about as part of a way to freely promote models and give exposure in ways that was easier than other magazines allowed.
I've often seen "been rejected from a magazine" and upon looking closer – I personally and professionally couldn't see any reason why – so therefore Twisted Edge was born to be different, giving more opportunities for ALL to be published and published well.
Tell us what is in store for the Twisted Magazine venture? Well 7 titles in, and for now at least that's enough for now. So now its looking at each title individually over time and evolving them, as no one wants to see the same/read the same stagnant pages.
So it's evolving each magazine forward. Twisted Edge is about to undergo some changes now it's at its 1-year anniversary, and then there are some great endorsements were doing for some events this year so Twisted Magazines are getting out and about a lot more plus something VERY, VERY big happening in 2016/17.
Give us the recipe of a great magazine like Twisted. Working with models and creatives, being creative yourself, not copying others, being open minded and personable, being a bit of a control freak and a perfectionist, offering things no one else has and being grounded are my recipe for a Twisted Magazine, and of course being a little bit Twisted never hurts.