Kendra Louise Cooley – I don't make it a goal of mine to model actually
I don't make it a goal of mine to model actually. My goals in life are to ride motorcycles, work on motorcycles, play roller derby, ride horses get tattooed and have fun. I was approached to model because of my amazing tattoo on my back.
So, when asked about my bio I sort of cringed because I'm not an aspiring model and don't have a ton of girly stuff to say. I'm a women that is more into bikes, horses, roller derby and getting dirty. I do however enjoy cooking in roller skates and an apron. My motorcycle is a 1970 Honda CB 350, her name is Jezebel from hell, when I first got her she broken down a lot.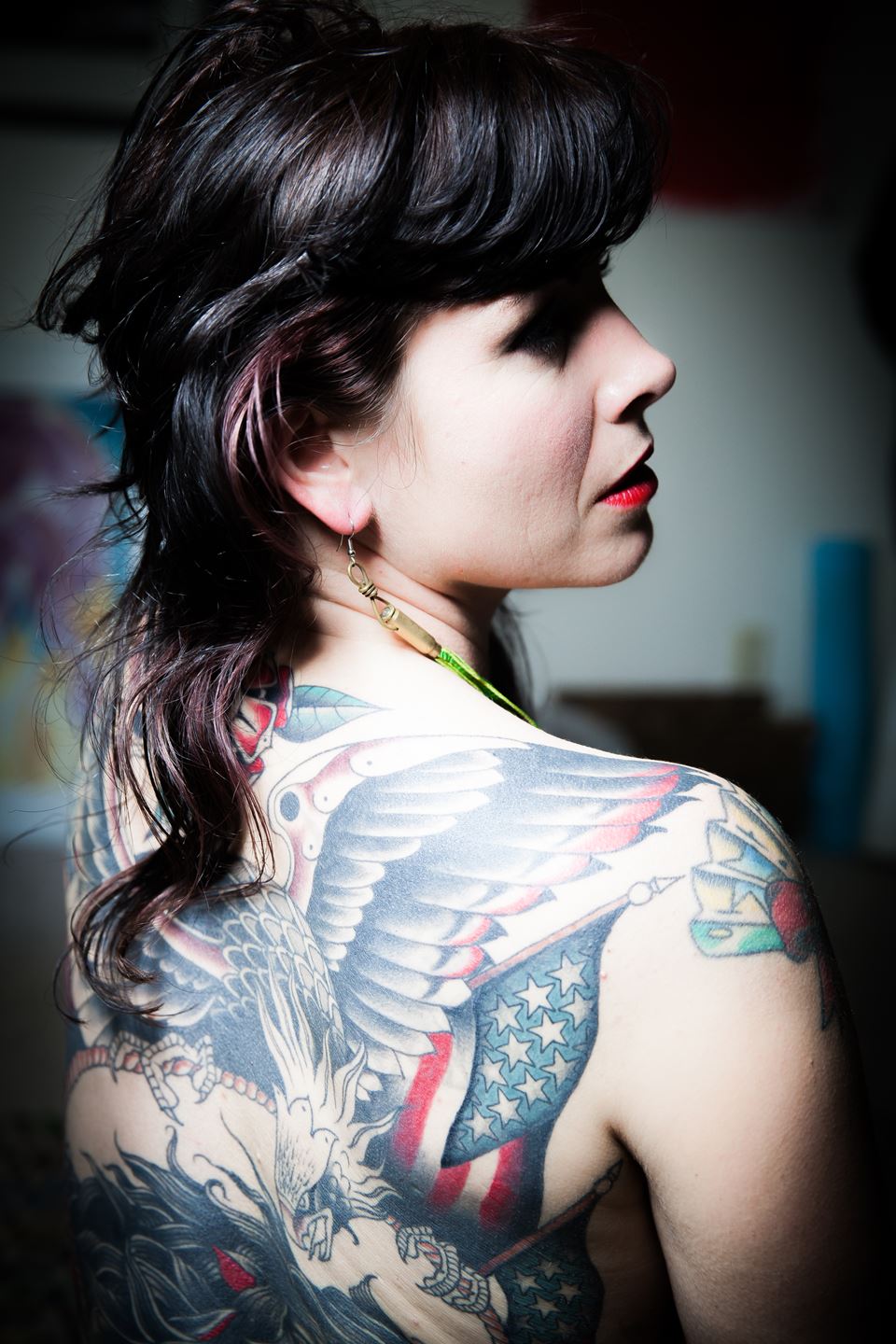 Shortly after I was done pushing her home the hundredth time. I tore her apart and put her back together. Needless to say that was an amazing learning experience. Full of dirt and grime. I also enjoy riding a FXDR Harley Davidson and a road king. I will in my life time build a bike that will suit my fancy. I love the thought of chopping up a bike with my plasma cutter and piecing it back together the way I like.
As far as my tattoo is concerned it's my salute to America. I was in the Army for six years and seen way to much death. I have horses on my back because I rode horses in the Army doing funerals in Arlington Cemetery. I love horses and I'm the year of the horse.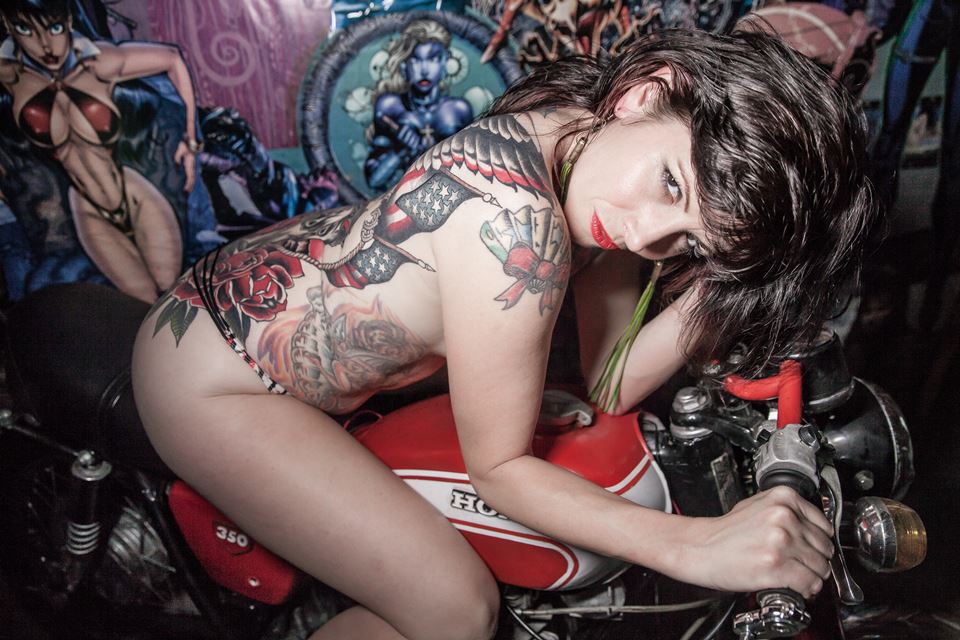 The red roses represent all the blood that has been shed. I hope you understand the American flags and the eagle. My artist is Herb Auerbach from California Electric Tattoo, he is an amazing artist. I plan to have one more session with him to finish my back and start on my ribs. I started my back last year after I took a brake from roller derby. I got my first tattoo when I was 14 and have been getting work done from then on.
For up coming project I will be riding my bike naked through the redwoods of Santa Cruz Ca. Nothing like feeling the breeze in your face and the g-force coming out of a turn.
— Kendra Louise Cooley