Jun Khanbekian – I always have considered myself Ambitious
I always have considered myself Ambitious, I constantly aim high as a person and believe strongly that we all have purposes in life. I for some reason since starting Alternative Modelling have become more attuned with life and the things happening in the world today. After watching all kinds of things on the news etc I just want to make the most of the time I have and to achieve and succeed in anything I wish to accomplish. Alternative modelling is definitely a way of life for me as you are being recognized by readers followers and fans purely for being you.
My Alternative Modelling work consists of images that in some way or another resemble me as a person. That with every snap of the camera part of my character has been captured. I love concepts that are different and have not been done often or even better not at all. Character work and emphasis on my image are probably my main types of shoots.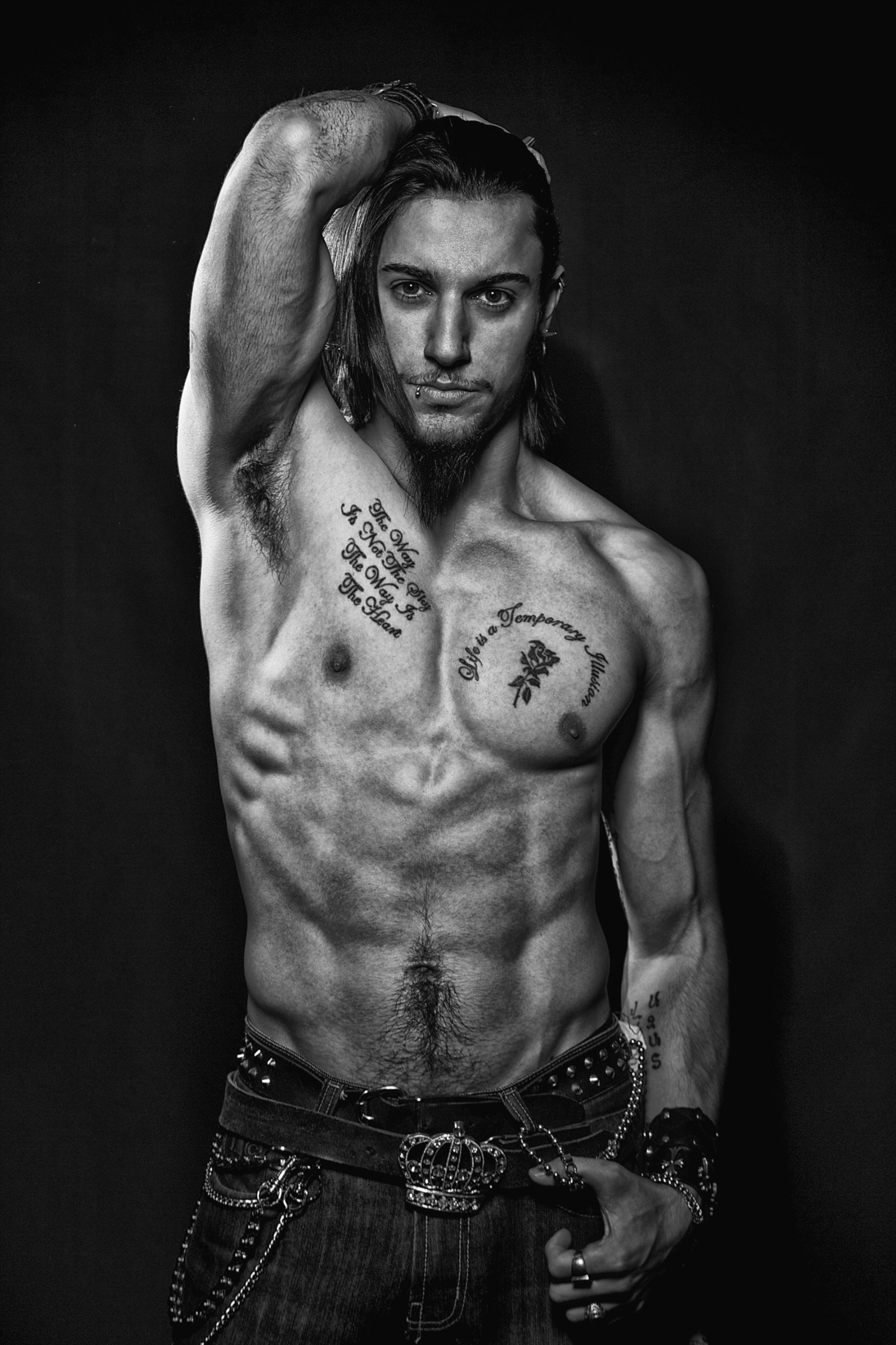 To be honest casual and more natural I tend to find more challenging. I come from a small Historic area in South East Kent in the UK, Rochester its home to another known world wide model Kelly Brooks who I am sure many of you know of. But around here to be truthful in the way of individuality there is slim to none what so ever. So it is great to know Rochester itself is home to some great models.
In 2014 I won the AMOTY Best UK Alternative Male Model. I have featured in 6 Online Magazines, 1 Catalogue, 1 Printed Mag, Kultur, Spiral Direct, Photo Shoot, Feroce, Centre stage, CT, Twisted Edge, Bizarre. Featured as Covers for Both Photo shoot magazine and Twisted Edge. In 2014 I worked alongside the well known International Model Shelly d'Inferno for the Spiral Direct Clothing Catalogue.
How would you describe your work, and what is your main goal with your work as a model?
I would describe my work as Versatile however there are certain sides or concepts I prefer so much more then others, Character work and demonstrating my alter ego through images resemblance to myself. I dislike to do shoots that drift to far from my personality. My goals as a Alternative model would to be all I can be and to be ,eventually to be known Internationally, to attend Tattoo Conventions across Europe selling and signing merchandise Calendars Prints T shirts, this would be a dream. I do really appreciate and love everyone who has supported me up this point I can only hope to progress further, I have the dedication and persistence just need continuous support.
What are your plans for the future are there any new exciting projects you wish to share with us?
I have countless amount of plans for the future (laughs) erm again to eventually tour Europe attending Tattoo Conventions. Working with big brand names. And yes I do have some great shoots coming up I have a shoot on the 28th of February 2015 working alongside a great cast of Alternative models one in particular being Welsh model Lady Lauren (Lauren Brock) internationally known and featured in more magazines you could count. in March this hear I shall be attending and participating in a catwalk at Liverpool's Albert Docks, and a few others on the horizon. So I can't complain just remaining focused.
Tell us about your most valuable moment in hour modelling carer?
Oh most valuable moment? I value all moments in my carer as everyone is an experience and great memory hopefully with many more to come but best highlights so far would be working with Shelly d'Inferno and Winning the UK Alternative Male Model for Britain. I have met many models and artists Cervena Fox Arabella Drummond, Zombie Boy, Megan Massacre, Lady Lauren, Ami James, Tim Hendricks, Darren Brass, Chris Garver, Tommy Montoya, Dan Smith Sabina Kelly many many more. Very fortunate and would love to be known as well as some of these guys for being a Great International Alternative Model.