It prominently features Sacrosanct's new mascot
German/Dutch progressive metallers Sacrosanct founded by former Pestilence guitarist Randy Meinhard have announced the release of their fourth album Necropolis on November 30, 2018 via ROAR, Rock Of Angels Records.
Sacrosanct featuring former members of Pestilence and Sphere of Souls returns reformed to the scene after a 25-year hiatus.
Necropolis was engineered, mixed and mastered by Max Morton of Morton Studios, who has also remastered the entire Sacrosanct back catalogue.
A prolific professional with a broad clientele, Max has worked with a wide variety of acts, including prominent Ukranian metalcore combo Jinjer. The objective with Necropolis was to record a classic, analogue-sounding album using modern technologies, and at the same time avoid any modern metal clichés.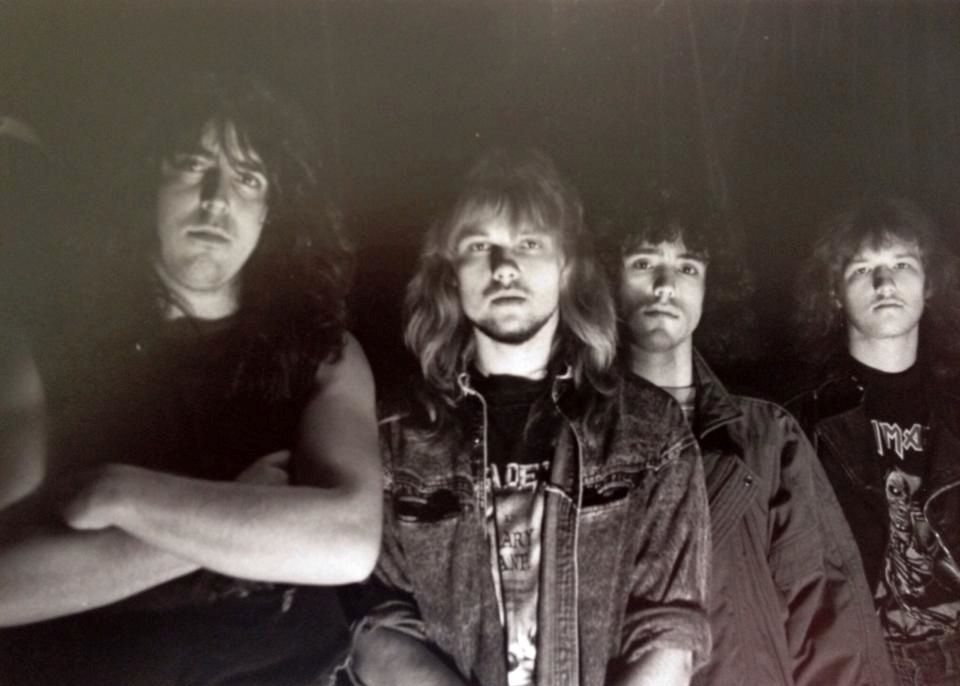 The epic cover art for Necropolis was designed by Giannis Nakos based on the band's ideas, and perfectly portrays the album's dark subject matter. It prominently features Sacrosanct's new mascot, the Weeping Angel – a guardian and an avenger of injustice.
TRACK LISTING
01. The New Age Of Fear
02. My Last White Light
03. The Grim Sleeper
04. Only One God
05. Melancholy
06. Clouds Obscured The Sun
07. NecroPolice
08. The Pain Still Lasts
The album can be pre-ordered here
Songs like The New Age Of Fear, My Last White Light and Only One God are lyrically thought-provoking, creating a brand of metal that still makes the band hard to categorize.
Like its predecessor, Tragic Intense, which was released in 1993, Necropolis places a strong emphasis on melancholy melodies and clean vocals, but also incorporates many harmony guitar parts, faster tempos and some modern twists that mark the beginning of a new chapter for the band.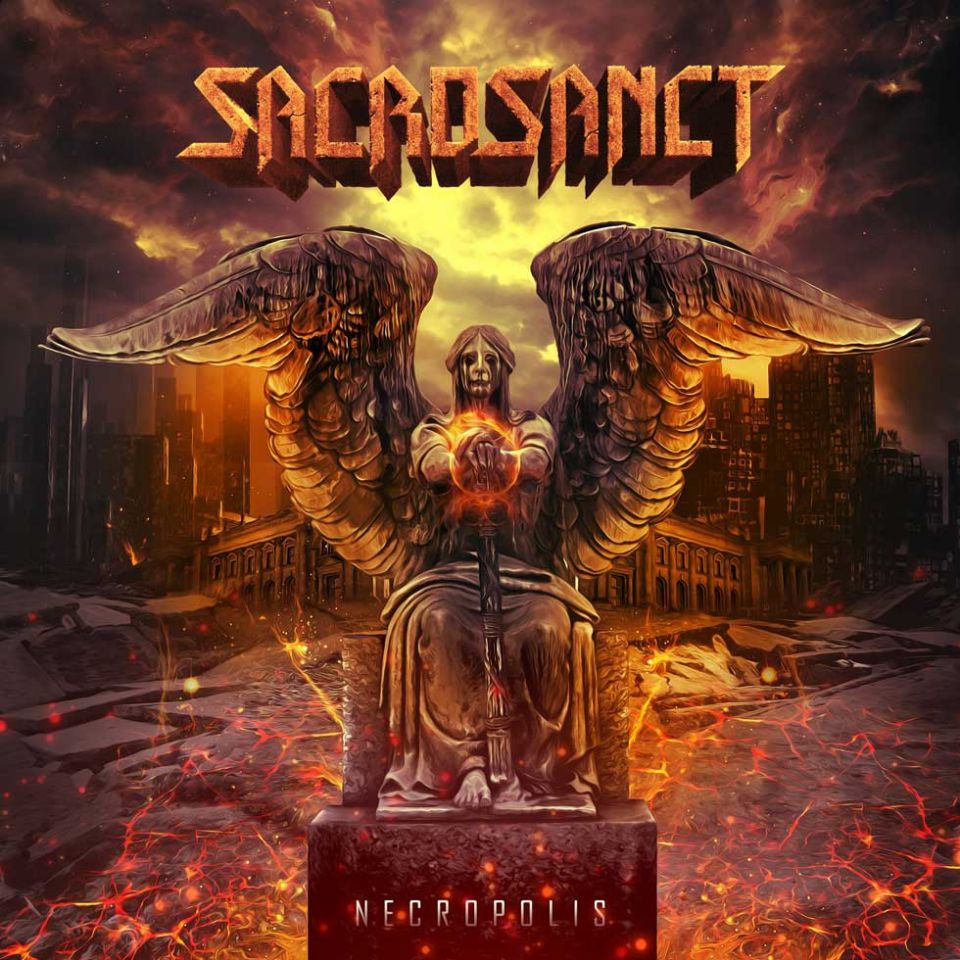 Sacrosanct will celebrate the release of Necropolis with a special release party at Hypothalamus in Rheine, Germany, on Friday, 30 November 2018. The band are looking forward to embarking on the next phase of their career.
SACROSANCT LINE-UP
Richard F. Hesselink – Vocals
Randy Meinhard – Guitars (ex Pestilence)
Christian Göwert – Guitars
Kees Harrison – Bass (ex Sphere of Souls)
Jonas Schütz – Live drums
Sacrosanct was formed in 1988 by guitarrist Randy Meinhard and drummer Marco Foddis, who had learned to know each either while joining Pestilence. In 1990 Sacrosanct released their debut album Truth is – what is.
The album is characterized by technically sophisticated thrash metal. The dual guitars create a straight as well as spherical and melodious tapestry of sound, interrupted by the tight drumming and the moaning, but angry and rude voice.
Creative band head Randy Meinhard considered guitar duos of bands like Queensrÿche, Exodus and Iron Maiden as a main influence, and Ace Frehley of Kiss as initial spark. In Rock Hard Magazine, Holger Stratmann claimed: "The record contains as many riffs as all Slayer-albums altogether."
Sacrosanct released their second album Recesses for the depraved in 1991. With a more edgy sound it was little melodious and spheric than the debut.
For the album cover Sacrosanct even managed to deal with the rights for H. R. Giger's picture Das Spiegelbild. When Giger died, 23 years later, the Rolling Stone Magazine stated "the disturbing Giger cover art accurately conveyed the savage nature of the music".
The third album Tragic Intense was even more melodious and spherical than the debut. On the other hand staccato-parts are rarely on it. In an interview for the music mag Iron Pages, Randy Meinhard stated in 1993 that the dark basic mood is what we intended to do.
It just should sound sinister. In that issue Markus Wosgien (Nuclear Blast) described the album as a mixture of Thrash-, Doom- and Power-Metal, and classified it as a milestone in this genre. Frank Albrecht (Rock Hard Magazine) rated it with nine out of ten points.
The opening song At least pain lasts – a sung suicide note should become predictive: A short while after Tragic Intense the band broke up.
SACROSANCT OFFICIAL