International Brussels Tattoo Convention by Peter de Jongh
At the fantastic "Tour & Taxis building" the International Brussels Tattoo Convention settled itself again for the 5th time. This is Belgium's biggest tattoo convention and you can notice this by the large number of visitors, world's famous and talented tattoo artists and a series of spectacular shows on stage.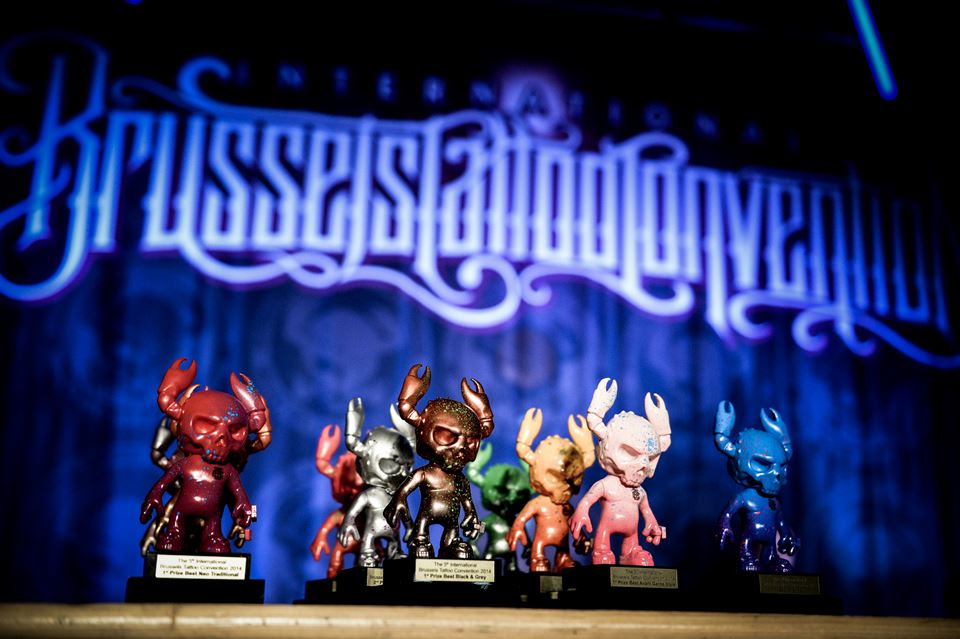 It's a 3 day feast of buzzing tattoo needles, rock'n roll music and beautiful people.Like every year visitors are waiting in line to enter this holy place of ink. And it's no wonder if you know that world's finest artists are working here. Artists like Viktor Policheri, Robert Hernandez & Guen Douglas.
Local talents like Joachim from Tequila Tattoo's & Frank The Butcher. It's a great opportunity to get some fresh ink from these or other artists or just to see these guys and girls creating their masterpieces. So, the visitors are mix of people all covered in tattoo's and other one's coming over to get their first one.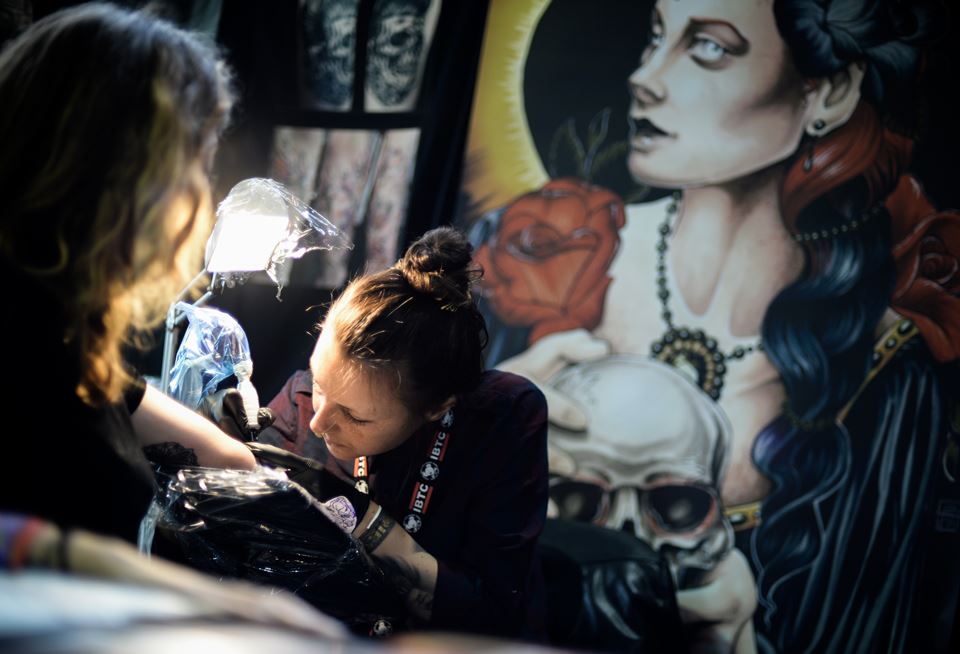 A tattoo convention is much more than only tattoo's however. People want to get entertained. And the organization of the IBTC know how to do this by presenting some great shows. In the middle of the place the "globe of death" is placed.
3 crazy guys are performing mind blowing stunts inside this big ball of steel. Johnny Strange with his Circus Side Show was showing spectacular sword swallowing and other freaky stunts.
At least as spectacular was the Brussels Burlesque Show & Sinner Couture lingerie show. Beautiful girls on stage dancing and performing or showing some very hot lingerie. On top off that the Fuel girls treated the visitors on a great show with a mixture of fire and acrobatics performed by sexy girls.
The complete convention was hosted by the international tattoo model Ellegy Ellen. Well, things are not that bad at the Brussels Tattoo Convention. And I think all the visitors will agree upon me.
Check out the website brusselstattooconvention.be for more info about the 2015 edition.
Written by Peter De Jongh