Initially founded as a solo project of guitarist Igor Sydorenko
KROBAK from the Ukrainian "хробак", i.e "worm" is an instrumental progressive and post-rock quartet from Kyiv, Ukraine.
Initially founded as a solo project of guitarist Igor Sydorenko (Stoned Jesus, Voida, Arlekin). Their early releases were inspired by the likes of Godspeed You! Black Emperor, Yndi Halda and Mono.
Encapsulated in "The Diary Of The Missed One" (Cardiowave, 2008) which is Ukraine's first officially released post-rock album, this era ends around late 2009 when Igor decides to focus on Stoned Jesus.
In 2012, a new lineup emerges with Asya on bass, Natasha on drums and Marko on violin.
Second full-length "Little Victories" then comes out in 2013 along with a string of European and Ukrainian dates, including shows with Samsara Blues Experiment, Alcest and Maybeshewill.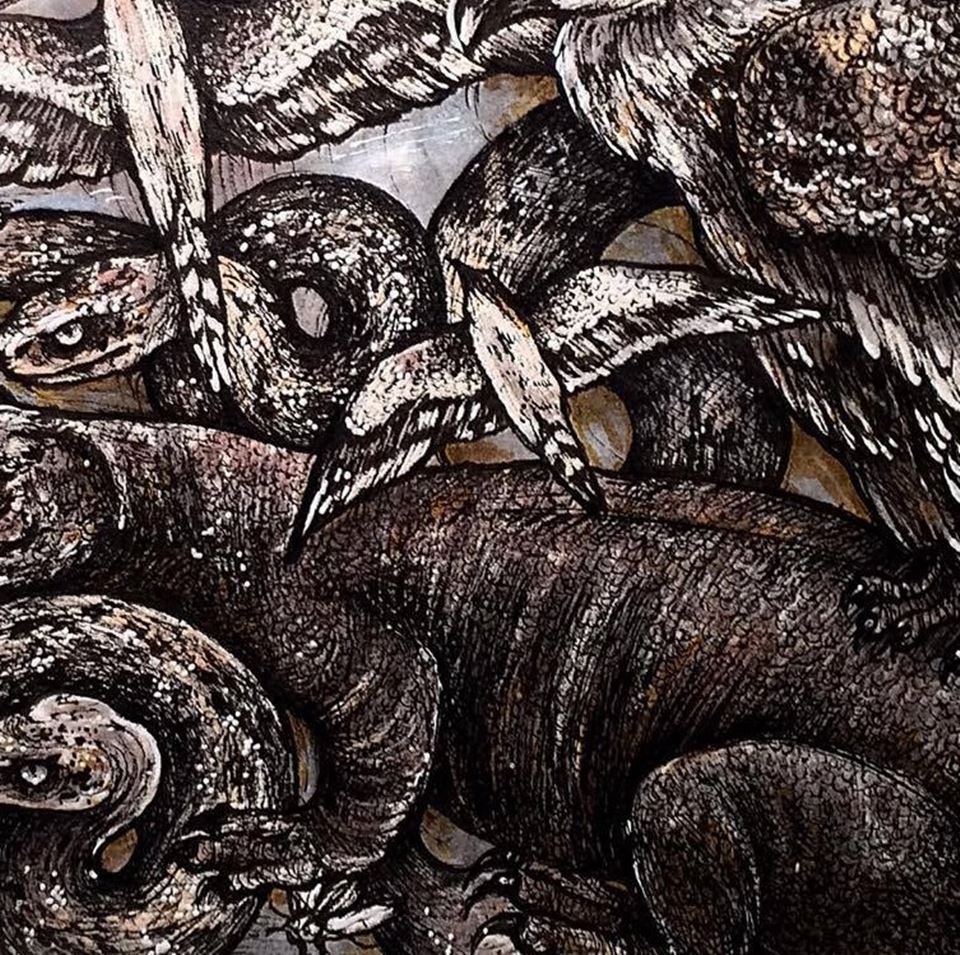 A wider scope of influences – Swans, The Mars Volta and King Crimson being the pivotal ones – helps the band develop their distinctive brand of instrumental soundscapes further.
In what looks like a renaissance year for post-rock, Ukrainian veterans of the genre KROBAK are back with third full-length "Nightbound". Made of four epic tracks filled with passion, tension and violins that create an atmosphere-laden soundtrack, "Nightbound" was recorded and mixed at Lipky Zvukozapys, Kyiv. More violins, please!