I'm very happy with the result, says JORN and his versatile voice and heavy rock style suits these classics incredibly well
JORN is no stranger to covers albums. His first "tribute" to his musical influences dates back to 2007 "Unlocking the Past", which actually included a original recordings lifted off his debut album, "Starfire".
More covers followed during the years on JORN albums, with the particularly successful DIO tribute album released in 2010. Every song JORN covers is treated with the utmost respect and Jorn-ized accordingly.
All that being said, "Heavy Rock Radio" is not an ordinary album of cover songs, but is truly a songbook of hits.
Featured – among others is a great version of the Eagles' "Hotel California" and Kate Bush's "Running Up That Hill", which gets the JORN style treatment to become very powerful and epic, without losing it's commercial touch.
More great covers included are John Farnham's "You're The Voice", Queen's ""Killer Queen"" and of course two absolute melodic rock evergreen gems; Journey's ""Don''t Stop Believin'"'" and Foreigner's ""Rev On The Red Line"".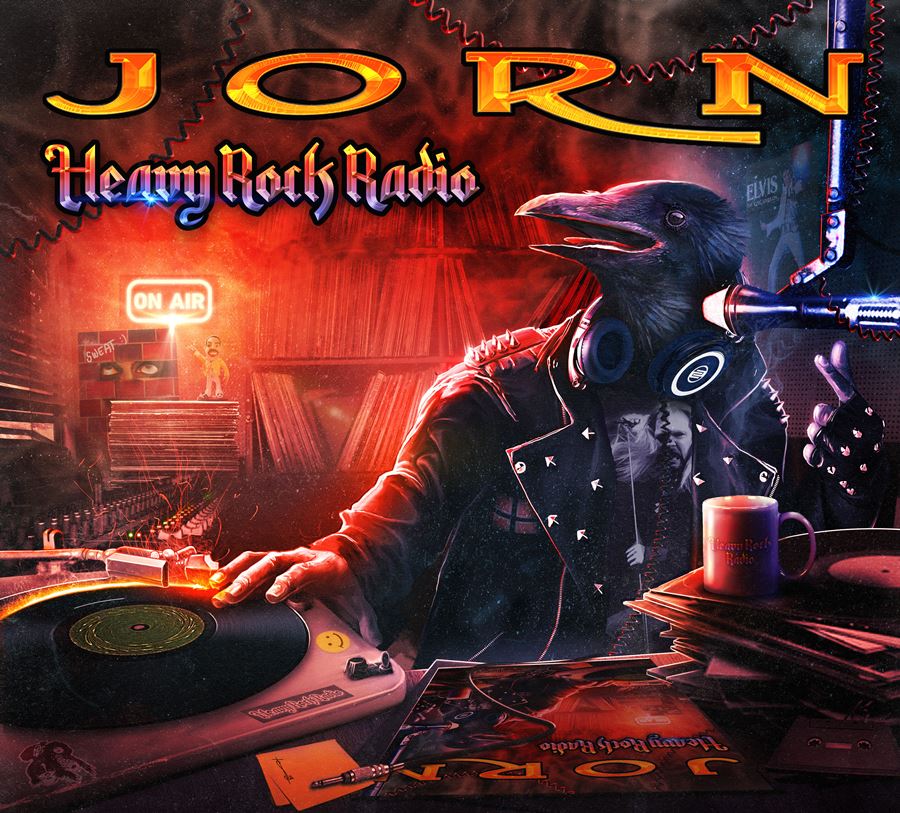 The original concept was to create a sort of jukebox of radio hits, but to avoid leaning too much on the pop side of rock, JORN decided to blend the tracklisting with a few more up tempo rock tracks as well, such as "The Final Frontier" by Iron Maiden ("probably the closest you get to anything commercial with Iron Maiden," says Jorn), "Live to Win" by Paul Stanley (a song which was also featured on the popular television series South Park).
A few hard rock classics show up as well from Deep Purple ("Stormbringer"), Dio ("Rainbow In The Dark") and Sabbath ("Die Young") to complete the mix.
— "I'm very happy with the result", says JORN. His versatile voice and heavy rock style suits these classics incredibly well. Experience this record and believe!
JORN line-up
Jorn Lande – Vocals
Trond Holter – Guitars
Francesco Iovino – Drums
Thomas Bekkevold – Bass
Alessandro Del Vecchio – Keyboards
JORN line-up, "Rainbow in the Dark"
Jimmy Iversen and Tore Moren – Guitars
Nic Angileri – Bass
Willy Bendiksen – Drums
JORN line-up, "Stormbringer"
Jorn Viggo Lofstad – Guitars
Sid Ringsby – Bass
Willy Bendiksen – Drums