HERETIC'S DREAM "Floating State Of Mind" album release, new video and management deal announced
Italian progressive rock metallers HERETIC'S DREAM to announce the signing with ALPHA OMEGA Management. The release of their third album "Floating State Of Mind" is scheduled for February 2016 via Sliptrick Records and the band will be unleashing a new video in January 2016.
Vocalist Francesca said: "Getting part of the Alpha Omega family is a huge honor to us. We will do our best to deserve it throughout the next year, which is announcing very challenging. In January we'll be releasing the new video, then on February "Floating State of Mind", our third studio album.
We had to face several changes in 2015, but we all know that great things come with sacrifices and tenacity. Some milestones have been achieved, keeping our passion and will always strong. We recently welcomed the amazingly talented Alfonso Mocerino as the new drummer, and the great Marco Piceno as second guitarist.
We proudly signed with Sliptrick Records in May and with American High Road Publicity in November, and renewed our cooperation with Rock'N'Growl Promotion and Safe & Sound Promotion. Now that the deal with the international known management Alpha Omega has been agreed, everything is set to spread our heretic sound as much as possible around. We really believe 2016 is gonna be an effortful but awesome year, hopefully full of satisfaction for us all.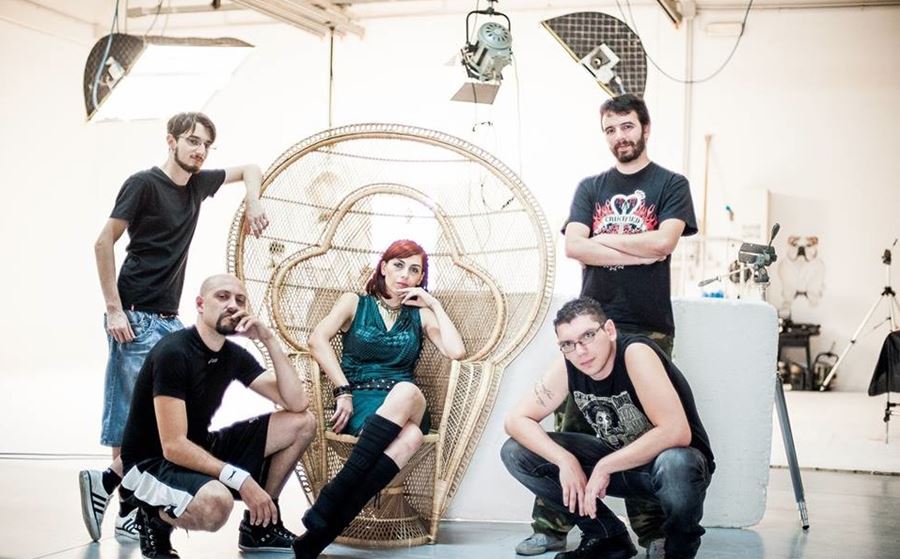 In July 2014 the band started working with producer Gianmarco Bellumori for the pre-production of the new album, "Floating State Of Mind". The album marks a real change in sound and arrangements more into progressive metal with a rock vocal approach and multiple layers of vocal melodies.
The latest video "A New Season", directed by Adriano, was released on March 2015 as a preview for the upcoming album.
Francesca commented on the video: "It comes a time when you need a change, of perspective, of state of mind, and sound. But to get the sun of summer you need to go through the cold of winter, 'cause only through a real consciousness of yourself, you achieve a new season of your life.
The song talks about the path we need to walk to achieve a deep consciousness of ourselves, a journey that implies going through all the seasons of a lifetime. The passing of time is represented in the video by the changing of daylights, from dawn to sunset.
The listener is walked through the journey by the music, whose dynamic and continuous changing are the journey itself.
— "The windy autumn, the icing nostalgic winter, the shy mild spring and the bright shimmering summer are all steps we need to face to meet our deep nature and regenerate our spirit. All the season passing on me, recreating me".
"Floating State Of Mind" tracklist
1. Face The Agony
2. Pilgrim
3. Master Your Demons
4. Soul Driven
5. Hide Yourself
6. Momentum
7. Secret Place
8. Walk Alone
9. Golden Cage
10. A New Season
HERETIC'S DREAM are
Francesca Di Ventura — lead vocals
Andrej Surace — guitar
Marco Piceno — guitar
Alfonso Mocerino — drums
Emiliano Baccin i— bass
Heretic's Dream official website
Heretic's Dream on Facebook