Fleddy Melculy became an instant metal classic in Belgium
Fleddy Melculy just announced the release of their first live album ever, coming out on December 7th 2018: Live At Graspop '18!
Anouk's ass. The Fiat Multipla. Hang overs. Ikea. ISIS. The drumming of Lars Ulrich. Dumb people. Old people in supermarkets. Michael J. Fox who is seriously ill.
For Belgian metal-hardcore phenomenon Fleddy Melculy there is plenty of inspiration for the song 'Ik Ben Kwaad' ( I am angry ), taken from their 2nd studio album 'De Kerk Van Melculy' that has been released earlier this year via Sony Music.
Oldschool heavy metal meets modern grooves. Their first single-video 'T-Shirt by Metallica' back in January 2016 shot Fleddy Melculy into another galaxy.
Over the past 2,5 years, the band has set fire to all major Benelux summer festivals including Rock Zottegem, Graspop, Lokerse Feesten, Antwerp Metal Fest, Crammerock, Pukkelpop, TW Classic (as support of Guns N 'Roses), and destroyed almost all Belgian and Dutch clubs and also had its own metal festival FleddyPalooza.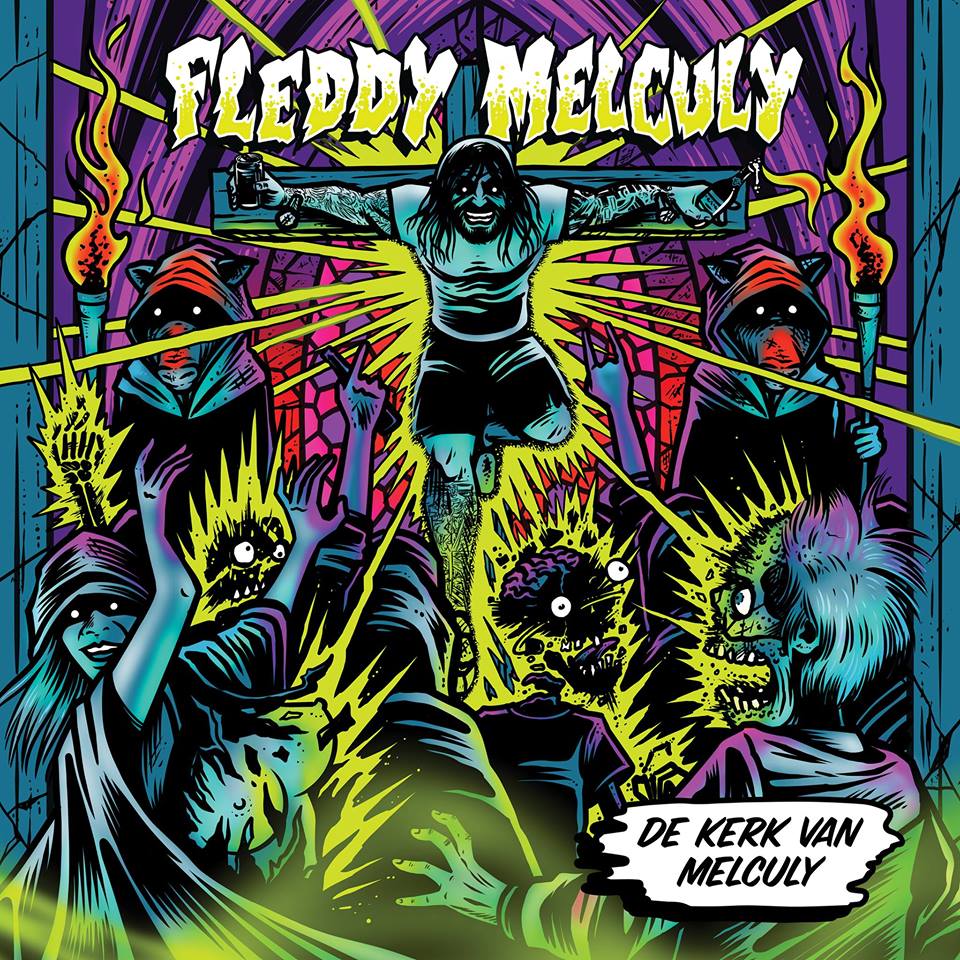 In the Netherlands, the metal beast, among others, celebrated at Paaspop, ScumBash, Nirwana Garden Party, Zwarte Cross, Vestrock, Baroeg Open Air and Eurosonic-Noorderslag.
With just one single out, Fleddy Melculy became an instant metal classic in Belgium with even national airplays on Studio Brussel. In 2018 they released their new album 'De Kerk van Melculy', which entered number #1 in the national album charts.
FLEDDY MELCULY OFFICIAL