Drawing comparisons to bands like Killswitch Engage
Coming out of Edmonton, Alberta – Canada. All Else Fails is making a mark around the world.
Their aggressively dark brand of metal is breaking the traditional ideals of their genre.
Drawing comparisons to bands like Killswitch Engage, In Flames and Of Mice and Men, the band infuses their music with a variety of elements.
This includes experimental, classical, synth lines and spoken word sampling to accent a unique blend of heavy as hell screams and shiver inducing clean vocals.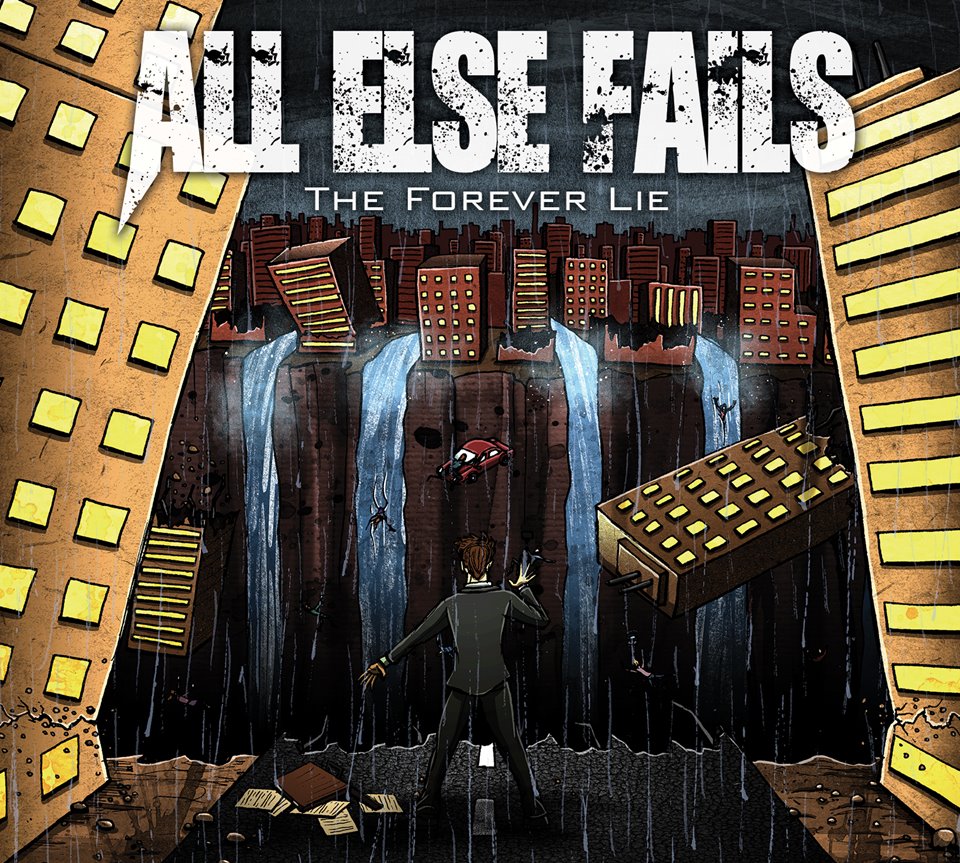 A high energy live show that sets them apart from their peers has garnered them appearances on numerous high level festivals over the years.
This includes Van's Warped tour, Boonstock and opening spots for artists like Protest the Hero, Cancer Bats, Dayglo Abortions, 3 Inches of Blood, Fear Factory, Threat Signal, Decapitated, Suffocation and Arise & Ruin.
"When you name your EP Fucktropolis, you are definitely going to make waves… When the band kicks off "AntiMartyr" I am instantly feeling it." – American Aftermath
The band's last release 2013's "Fucktropolis" received world wide praise from industry publications around the world for its heavy dark beauty.
In 2017, AEF return with their follow up "The Forever Lie" due out on Feb 17th.