Daisy Chainsaw – Photo by Darkman Zenfoilo Photography
My name is Daisy Chainsaw, I am 23 and from England. I've been modelling for a year now all up and down the UK meeting fantastic people along the way.
Alternative modelling is something I have always wanted to do since I was a teenager but have only recently discovered the self love and the confidence needed to follow it up, it's the best thing I have done! I conquered my nerves, went for a shoot and I am now regularly modelling.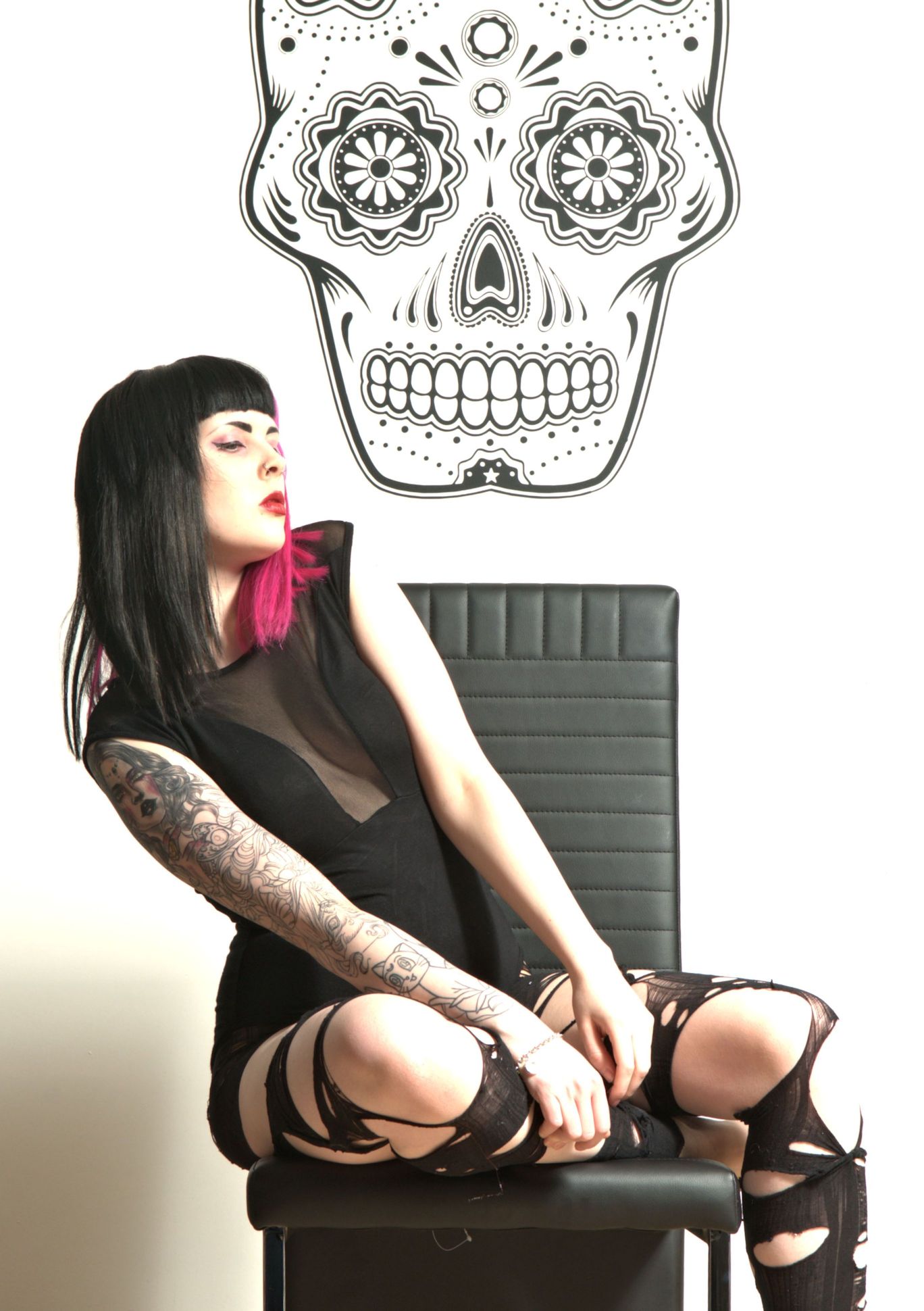 I am completely in love with finding beautifully strange ladies to work and socialize with as I find nothing more encouraging than sharing stories and tips with those that are similar.
My style inspiration is taken from classic horror and glamorous ghoul icons such as Lily Munster and Vampira with a horror punk twist. I love the dark spooky elegance these women portray and hope to create a similar creepy style.