Black Fire Girls – We basically love setting things on fire
BLACK FIRE GIRLS are an all-girl fire, pyrotechnic and special effects group. We choreograph shows for clients all over the world, ranging from private parties in the Seychelles, to arena sized sports events. Individually, we all have different fire and pyro skills, ranging from fire swords, fire whips, fire staffs, dragon canes, pyro poi, fire hula hoops. The list is endless! We also create our own fire props, like fire wings, elaborate fire crowns, rings of fire and more. We basically love setting things on fire.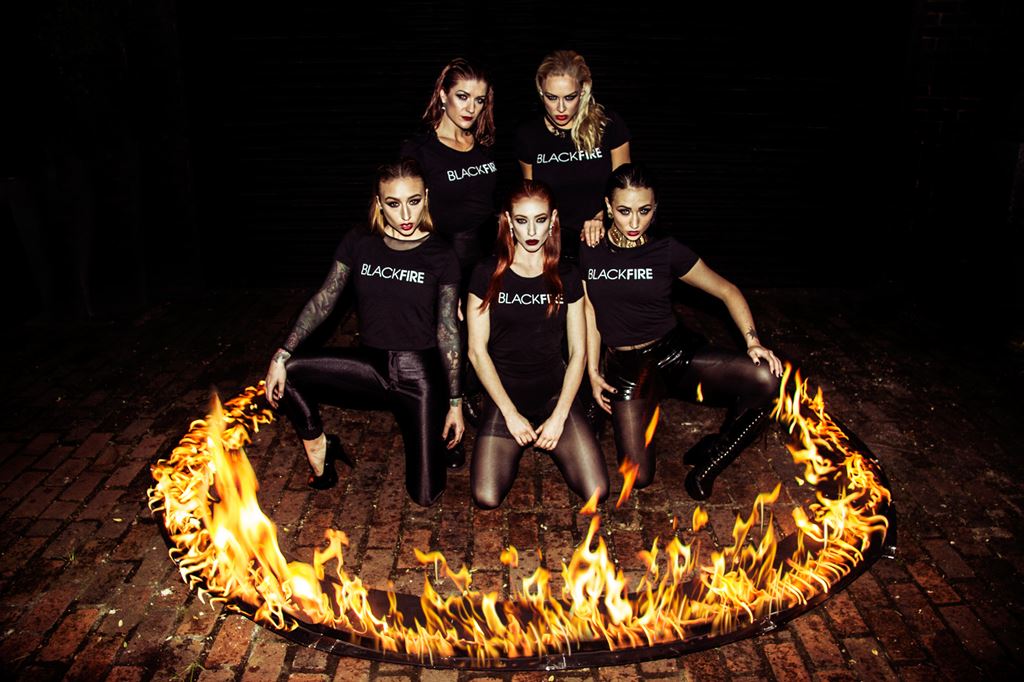 We have performed at huge live shows such as Top Gear Live, the Gadget Show and Masters of Dirt and love being let loose in the arena, to make as many flames and explosions as possible! When we came together as a group, we brought so many different elements to the show – Naomi and Hayley are really skilled in coordinating shows with big fire props and effects, Kat works a lot with close-up fire transfers and body burning, which can look super sexy and hot.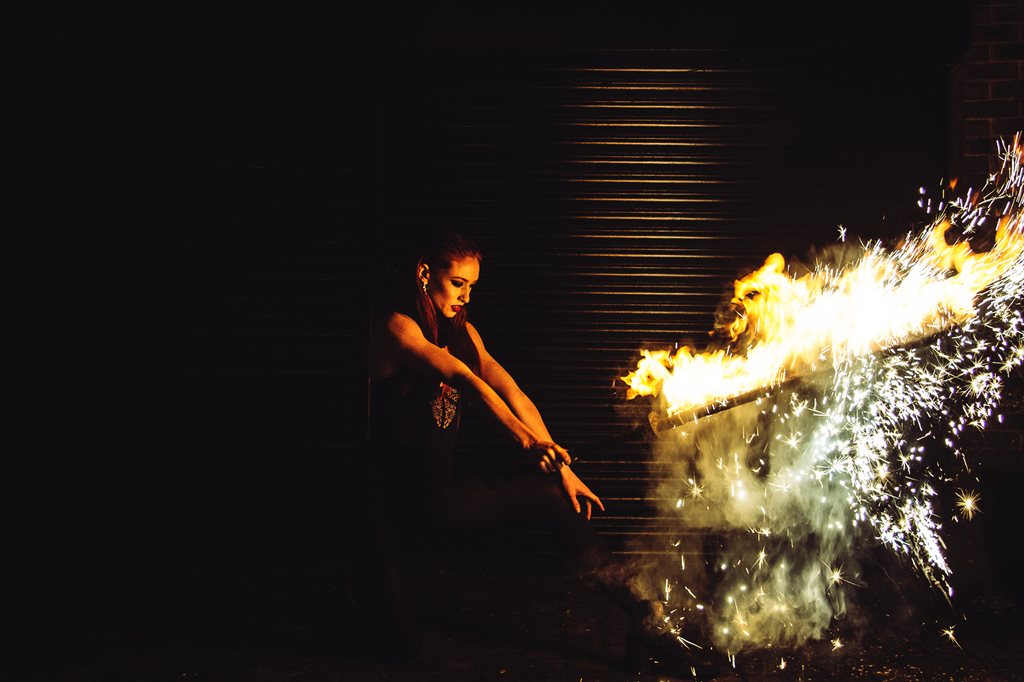 Von and Charlotte are amazing at creating costumes and props for the group, developing fantastic and beautiful themes and imagary within the show. Between us, we create shows that utilise all of our skills, including our "non-fire" skills of aerial chains, hoops, silks, LED light shows and we even have a collection of rather friendly snakes! Black Fire Girls are going from strength to strength and with our biggest performances planned throughout 2015, we are looking forward to bringing full scale sparks and flames to the best events on the planet.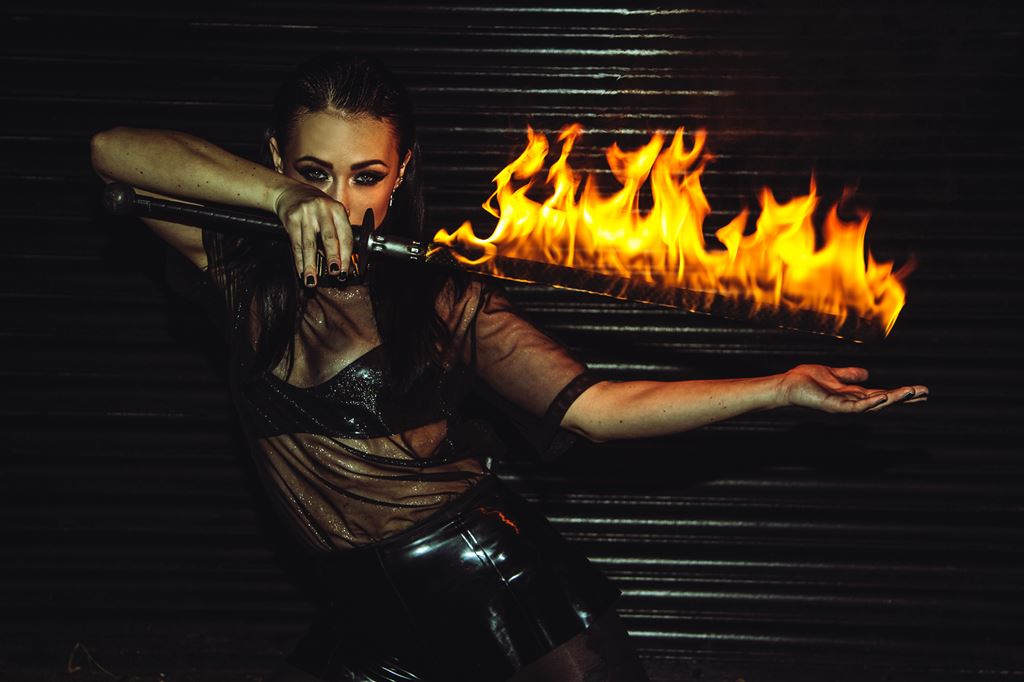 How would you describe your work, and what is your main goal with your work as performers?
We love working with fire, the bigger the better and love "wowing" audiences with our shows. Our goal as performers is to keep creating new, spectacular shows, adding new elements of skill and choreography and as many surprises as possible! We are all really into styling, hair and make-up and love making our own costumes and headpieces. We often get given themes from clients and love bringing shows to life with costume. Our goal is for Black Fire Girls to be the most well-known and sought after fire performers in the world and we are well on our way to achieving that!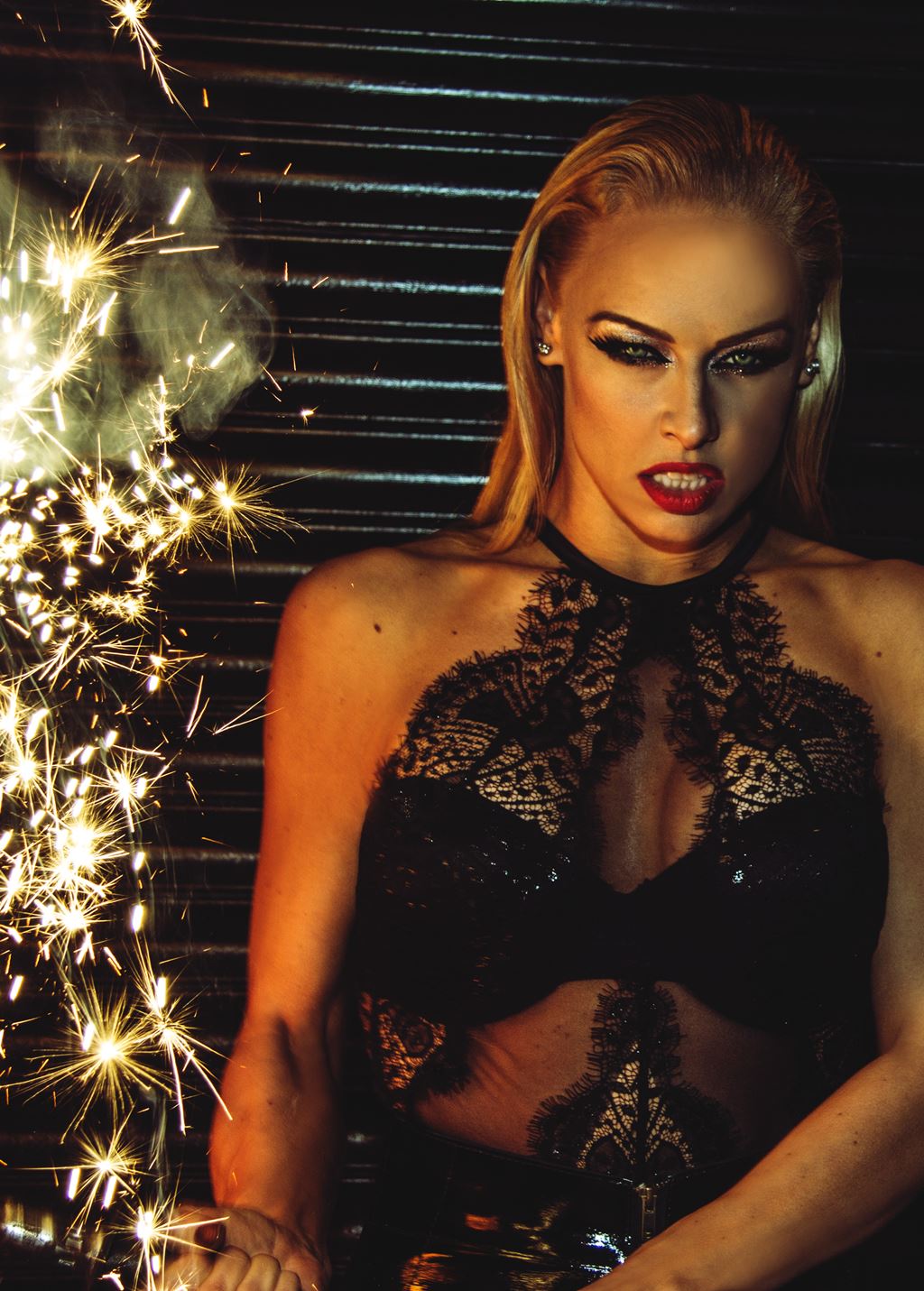 What are your plans for the future, are there any new and exciting projects you would like to share with us?
We are currently working on a show for ITV, mentoring a celebrity in the art of fire performance! The aim is to see if our celebrity can learn and take part in our stage show, over a course of weeks. She has done really well, so you need to 'watch this space' It is very exciting! A fire and pyro show at ITV studios, live on prime time TV infront of millions…. there is no room for error! We are in rehearsals for the next three weeks, to make sure the show is tight! With television, its funny how weeks, or even months of rehearsals, can take place, then the final performance is over in two minutes!
Plans for the future are to work on as many arena shows as possible! We love events like FMX, motorbike racing, American Football, music events or anywhere big enough to bust out our biggest tricks.
Tell us about the most valuable moment in your performing career.
We often fly to Tropical Islands for private parties and always have an amazing time. It's like performing in Jurassic Park, with wildlife everywhere and the beaches and locations are beautiful! We often perform on the beach while people eat dinner and the combination of sea, sand and fire is exactly what Black Fire Girls are about! We love the dirt and the scale of arena shows, but are equally as happy on a golden beach, breathing flames into the moonlight!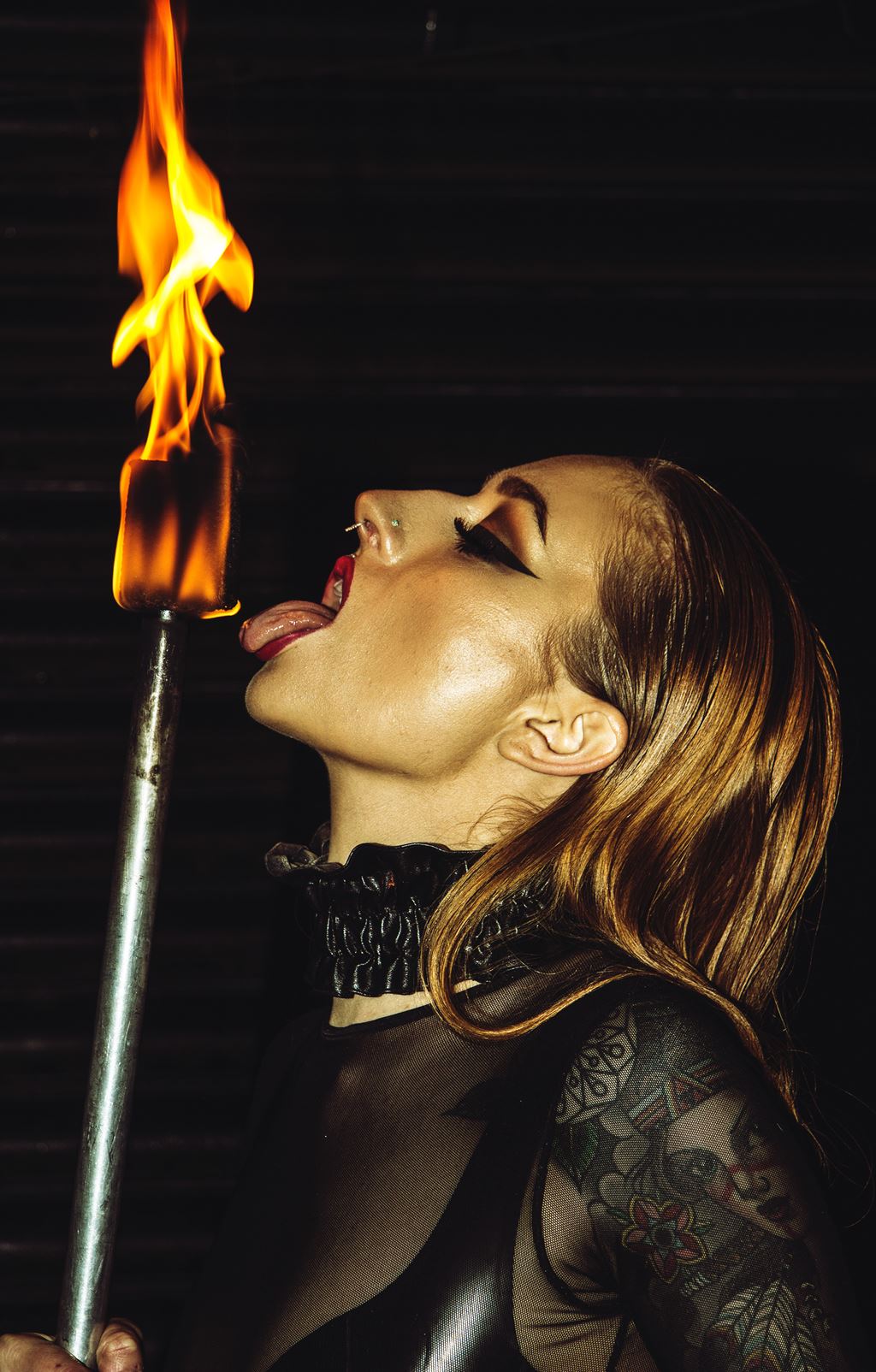 Black Fire Girls booking enquiries | Black Fire Girls Facebook | Black Fire Girls Twitter | Black Fire Girls Instagram