Award winning film maker Brian Darwas
How often do you get to see a hot rod movie in a movie theater? If NEVER popped into your head, then your life is about to change.
Award winning film maker Brian Darwas has just completed his sixth documentary film, THREE MILE. The film is premiering in Long Beach and will be touring the South West, as well as the festival circuit before embarking on its East Coast tour.
Screening dates include
— Friday, August 14th, Long Beach CA – The Art Theatre – 2025 E. 4th St. – 11:00pm
— Thursday, August 20th, Phoenix, AZ – The FilmBar – 812 N. 2nd St. – 7:00pm and 8:30pm
— Friday, August 21st, Albuquerque, NM – 3011-3015 Monte Vista Blvd N.E. – 8:00pm
— Sunday, August 23rd, Denver, CO – 2510 E. Colfax Ave. – 4:30pm
— Tuesday, August 25th, St. Louis Area – 950 Des Peres Ave, Webster Groves, MO – 7:00pm
More dates to be announced check Atomic Hot Rods for updates.
Synopsis: Join Brian Darwas and the Rolling Bones Hot Rod Shop on across country trip full of roadside breakdowns, shop tours, parking lot parties and plenty of racing at what most people consider the birthplace of hot rodding, the legendary Bonneville Salt Flats.
All thirteen hot rods embark on a life time adventure from New York to Utah, where Keith Cornell breaks the world record for the fastest Ford Y-block. With enough salt pit rebuilds, tech inspections, and race runs to keep even the most jaded gearhead one the edge of their seat.
Be there to experience the sun on your face and salt in the air when it all comes down to that THREE MILE pass.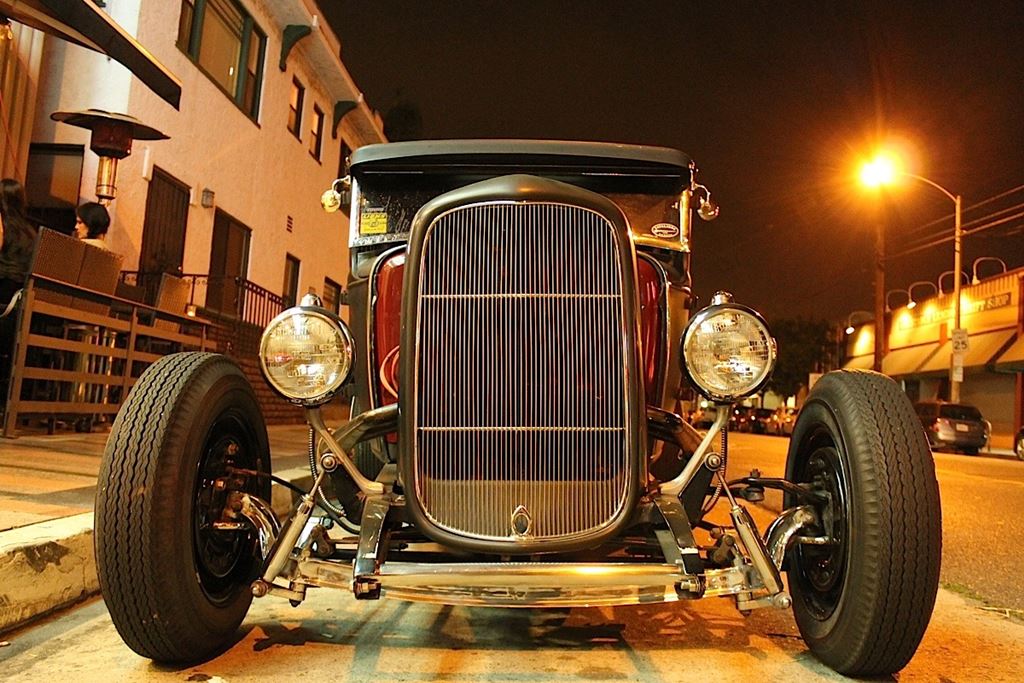 FILM MAKER'S BIO
Brian Darwas is considered the worldwide authority on automotive documentaries. Unlike many contemporaries, Brian delves into the worlds and underworlds of his subjects to expose what makes them tick, move and live. His ability to develop the true individual in front of the lens is what makes him a master at telling stories on film.
Raised in New York City, Brian was exposed to art in all of its forms from a young age. When he was old enough to take off on the subways alone, he began to explore the bustling and sometimes dangerous terrains of underground film, music and street art.
Realizing his need to create and express himself, Brian has toured the world in punk bands, embellished the streets of New York with raw artwork, and studied the most exploitative forms of film the world has to offer.
His captivating documentaries have won awards, as well as toured theatres from Los Angeles to New York and Asia to Australia.
His ability to gain the trust and respect of the artists in his work have brought him places others would not be allowed; whether it be traveling along side the Motorcycle Cannon Ball cross-country for 4 weeks or entering the private home studios of painters Robert Williams and Keith Wesner or inside the South Central Los Angeles and Long Beach garages of The Cavaliers. They all know Brian will capture their true essence and deliver their stories the way they must be told.
Brian Darwas' films include; This is Long Beach, White Knuckle, The Road to Bonneville, The Sweet Sickness, and The Devil at Your Feet, and his latest film Three Mile.
His films have won best documentary awards at The Berkeley Film Festival (California), Motorcycle Film Festival (New York and India), Kingston Film Festival (New York), and Hotrods & Monsters Film Festival (Seattle).
In addition, Brian has been interviewed and featured as a filmmaker in The Rodder's Journal, Jalopy Journal, Street Rodder, Rod and Custom, Rod and Kulture Illustrated, Hot Rod Magazine, Hemmings Motor News, Rolls and Pleats, Kustoms Illustrated, Hot Rods Illustrated, Old School Rods, and Custom Car (UK).