Archange produced its first album Flashback
ARCHANGE produced its first FLASHBACK album which has been distributed nationally and internationally since August 2017.
For five years the band has performed on many stages and shared the stage with Vinny Appice-Mob Rules, Satan Jokers, Laura Cox, Tim Ripper Owen, Jaded Heart and The Order.
The band distills a generous, melodic and powerful rock acclaimed by many national and international specialized press magazines.
The band is currently preparing its new album which will propose a more modern and powerful sound and from which a first single BACKING TIME is available.
DAN PALLAS is the singer of the group and was successful in the 90s with HARD-ROCK FM and SHINING who released an album widely broadcasted on radio. Dan collaborated with a regional group before becoming the singer of ARCHANGE a few years ago. His influences are Foreigner, Journey, Scorpions and Dokken.
LAURENT RABATEL Solicited by many groups this talented guitarist collaborated in the early 80s in a first version Archangel and Pride in the early 90, then from 1997 to 2009 with Rest In Peace with which he recorded four albums and shared the Poster with many bands including Evergrey, Vanden Plas, Nightmare and toured with Shaman in Europe. He then created with Dan Pallas the group ARCHANGE priot to record and broadcast in 2017 the first album FLASHBACK.
PACO PEIRO Originally from Paris enters the world of rock listening to ACDC's Back in Black and KISS with Alive, he then starts the guitar influenced by (Ace Frehley, Randy Roads, Jack E. Lee) and becomes guitarist in several Paris hard rock hard bands Dream, Toons, Silly Nicely, Blind Laughter, FBI, Domino and ADM.In 2012 he moved to Grenoble and played with Borsalino then Skyline. In 2017 he is contacted by Laurent Rabatel of ARCHANGE to add a second guitar to the group.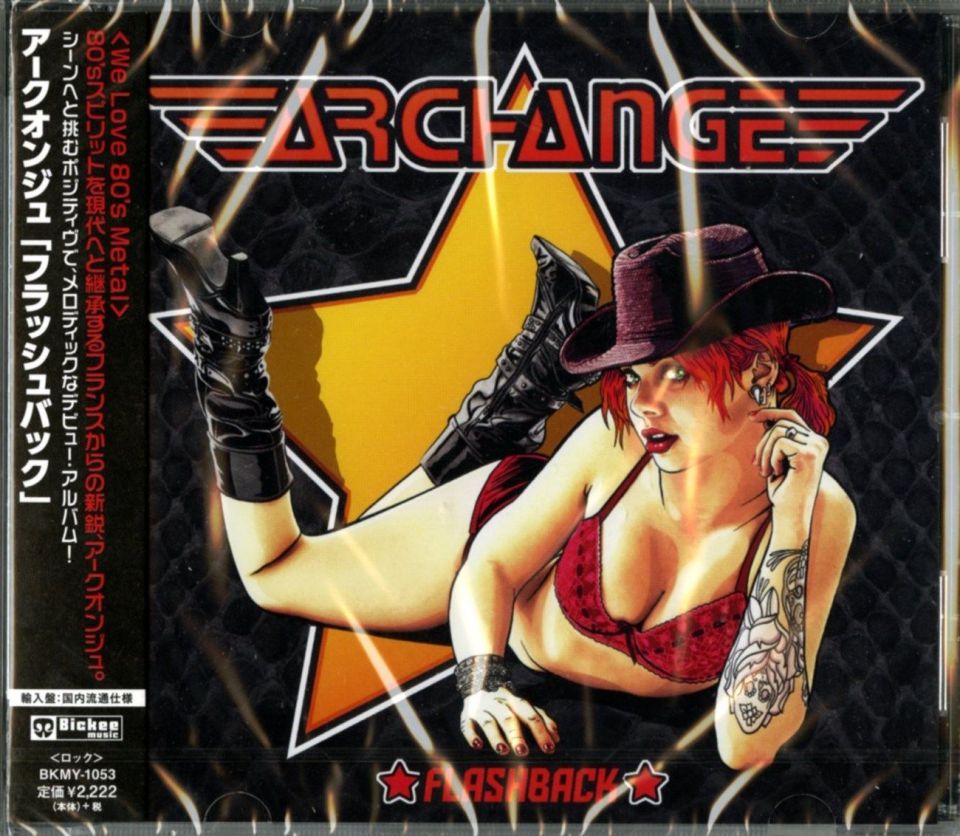 MARKUS FORTUNATO Self-taught bassist, he has been active through many bands such as Epytaph, Broken Arrow, Ashes And Dust and especially MZ in the early 2000s with whom he will release 7 albums. In 2012 he will edit two Fortunato and Fury Age projects with which he will release three albums. In 2015 he is contacted by the brothers Amore; David and Jo (Nightmare) and together created Öblivïon with which an album and a dvd would be released in 2018. He joined Archange in 2017 alongside his accomplice drummer David Amore.
DAVID AMORE This is the drummer that all bands dream to have! He has a rich past and a remarkable knowledge of the music business, he has performed with the best musicians and groups on the national and international stages including Temple, Shining, Nightmare with which he has recorded nine albums and 1 dvd, but also 1 album and dvd with Öblivïon released in 2018. He was also the alternate drummer for Now Or Never. He joined the Archangel group in 2015.
ARCHANGE OFFICIAL