Agatha Frisky, my goal is to put something out there that is a little different and forces people to look twice
How would you describe your work, and what is your main goal with your work as a model? I'm a burlesque performer and teacher by trade, with a penchant for mildly quirky glamour. I love to blend eras and genres so I often mix elements of music, movement, and aesthetic from anywhere between the 20's to the 60's.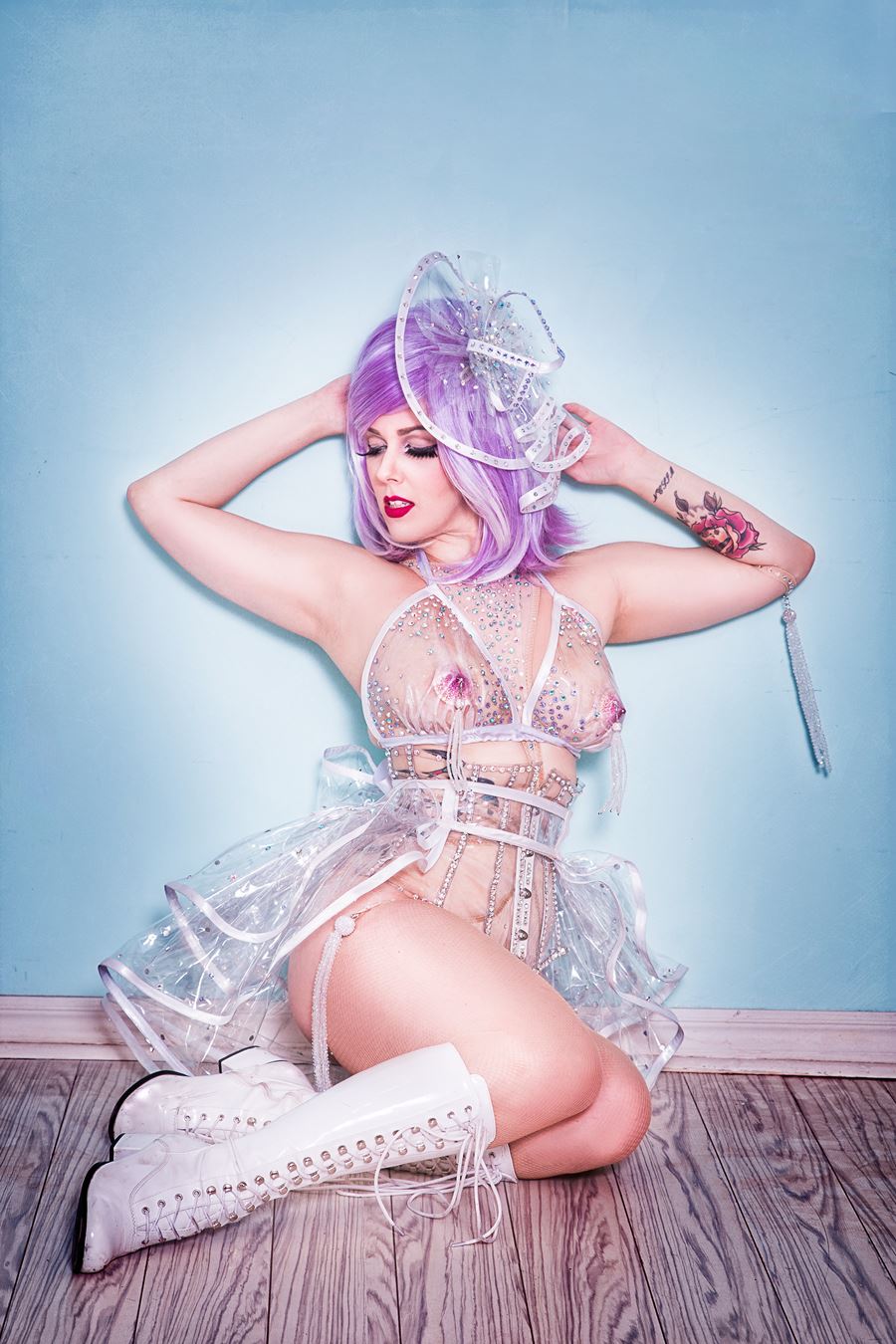 When I'm modeling I like to show the multi-faceted persona I have as a performer and as a person and range from über vamp to über silly and the head-scratching places in between. I don't have a typical model look or body so my goal is to put something out there that is a little different and forces people to look twice.
What are your plans for the future, are there any new and exciting projects you would like to share with us? Traveling! I'll be hitting the road again from November 2015 until March 2016 and working my way through the USA, UK, Europe and parts of Australia and then, who knows! THE MOON.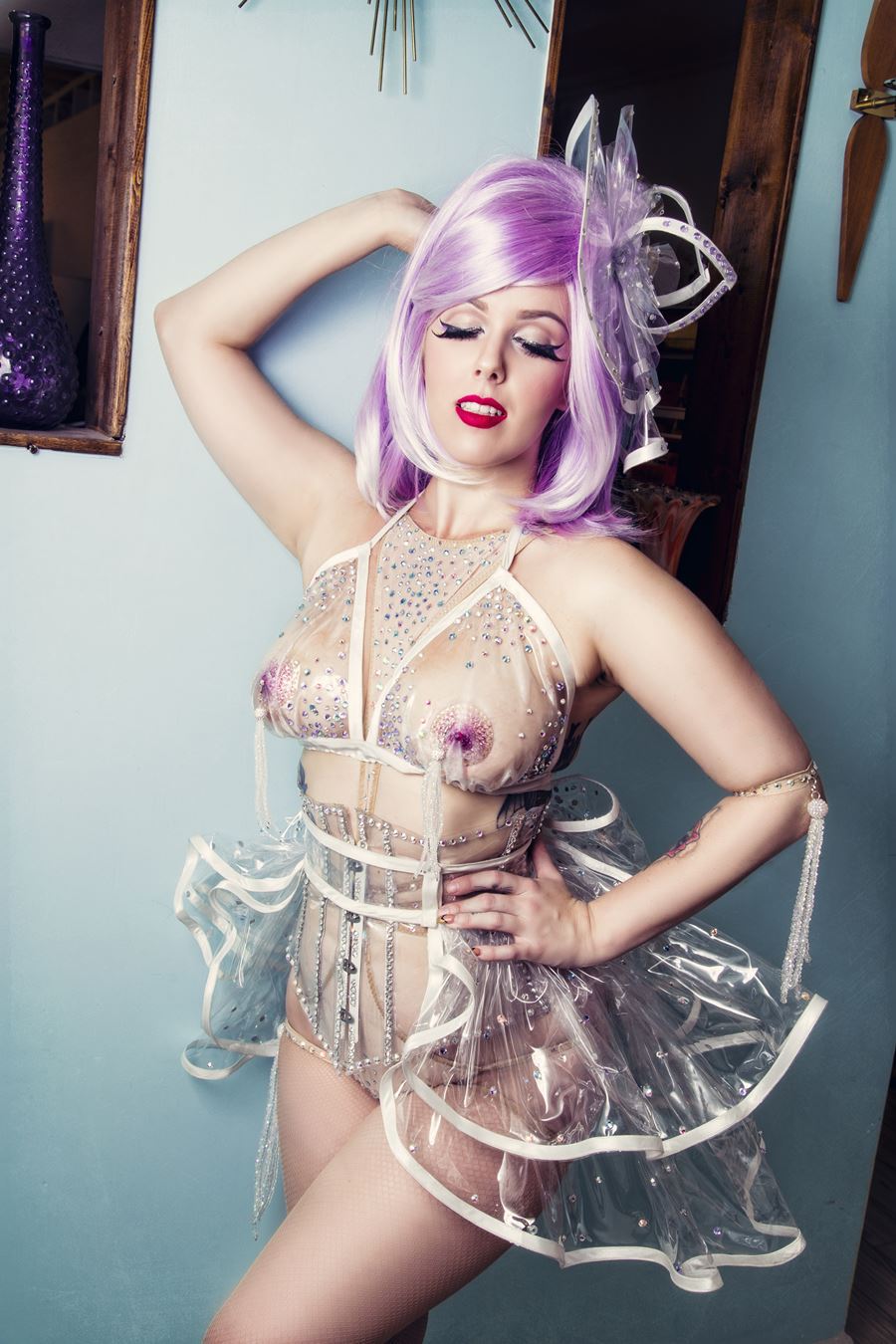 Who was your role model as a child an how did that help in being a model? When I was a child I wanted to own a pet shop or be Janis Joplin. I'm not sure if either of these unrealized dreams help when I'm modeling. Aside from having a veritable menagerie of animal poses and a love of heroin. Kidding. Kids, say no to drugs.
Do you have any advice as to how to ensure good pictures every time? In the words of Rhianna, "Come mister DJ won't you turn the music up!". MUSIC. Music is life and I personally believe that putting the model's own music on or music of their choice rather than just background music, that matches the shoot is essential to capture mood and to connect with the camera. At least for me it is.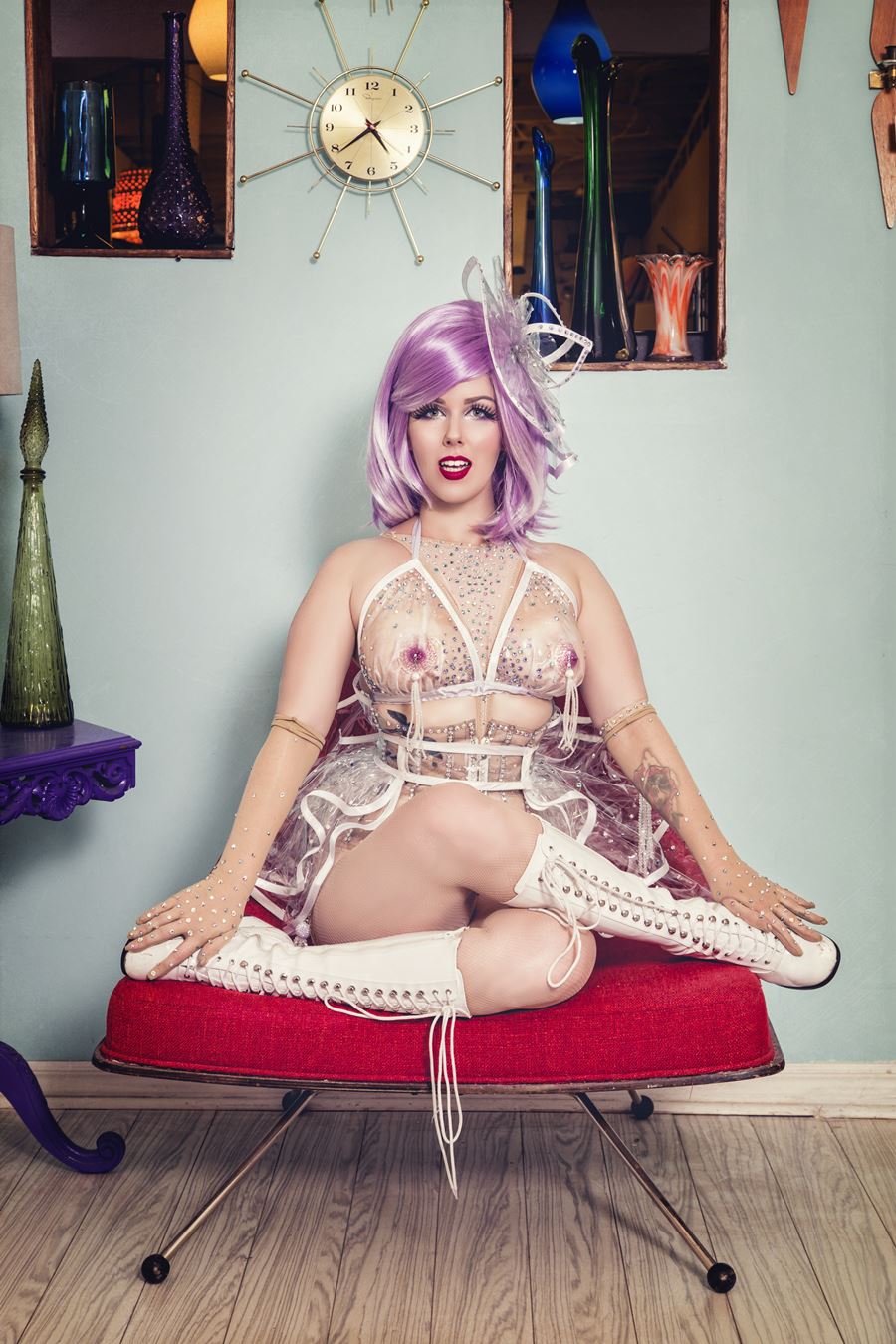 What's your motto or life advice that you life by? I am a huge Rupaul's Drag Race fan and will live by anything that is uttered by Alyssa Edwards. I could never decide on just one pearl of wisdom from the House of Edwards but "Get a grip, get a life, and get over it" or "Don't get bitter, just get better" would be equal first.