30-year crisis as a source of creativity
Le Roi plays electronic rock with big sound. The second album of the band, Elämä ('Life') is released today, 19.9.2017.
Le Roi's style is to mix elements of pop, rock, metal and electronic music but the new album takes a step towards rock and a heavier sound. The album includes speed and bombast but also delicate emotions.
The release date is not randomly selected, as the leader of the band, songwriter, singer and guitarist Eero Salonlahti turns 30 on the same day.
"As the age of 30 came closer and closer I started to think my life more. Hopefully the end of my life is not very close, but still I started to think more seriously how I spend my time", tells Salonlahti. "As the name reveals, the album brings out the different aspects of life.
The first track is called Elämä on pilalla! ('Life is ruined!'), but there are more hopeful songs at the end of the album, for example Elämälle with love ('To life with love')."
The album was done almost completely by the band itself. "We have done actually everything except mastering and album cover by ourselves. Recording, mixing, production, music videos, marketing – they are all done by us", says the bassplayer Kalle Saarelma.
"We are very happy with the outcome. This kind of production gave us freedom to try all kinds of crazy things, and the chance to get back to the earlier recorded songs gave space for the creativity to flourish", adds the keyboardist Aaro Laitinen.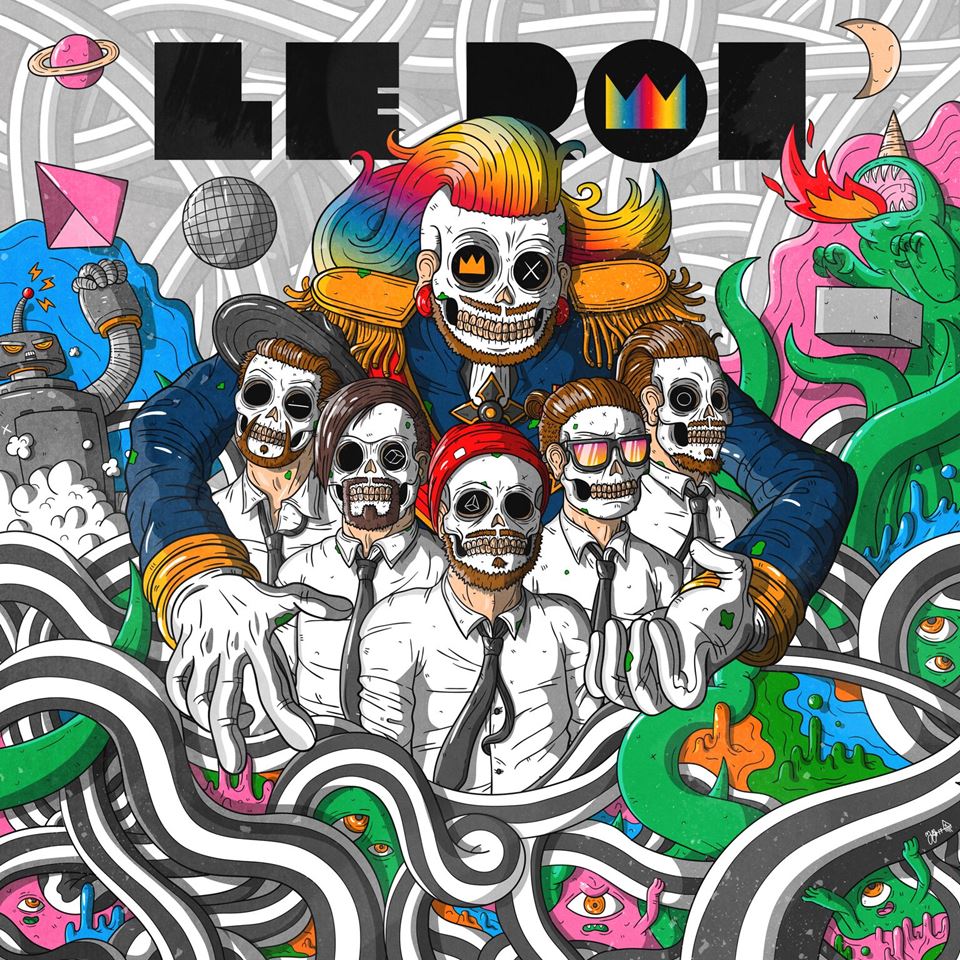 The release of the album will be celebrated at Poppari in Jyväskylä on Saturday 23rd September.
Le Roi was established in 2013. The debute album Vapaus, kahleet ja kaipaus was released in 2016. The album was described for example as "a gourmet meal in a form of music" (Markus Raatikainen / KaaosZine).
Four singles from Elämä album have already been released: Elämä on pilalla!, Piilo ('Hiding place'), Jättiläisen askeleet ('The Steps of a Giant') and Keep calm and carry on.
LE ROI OFFICIAL