2Sisters Cosplay, when we see the smiles it brings to people's faces
We are 2Sisters Cosplay, comprised of Stephanie — MistressMoitie and Chelsea — BonBonBunny, sisters who have shared a lifelong passion for art, gaming, anime and film.
Cosplay to us is about honoring the things we grew up with, the characters and stories that have impacted us in a fundamental way.
When we see the smiles it brings to people's faces, the excitement, it makes it all the more worthwhile for us. We have been playing Smash Bros. since the franchise debuted back in 1999.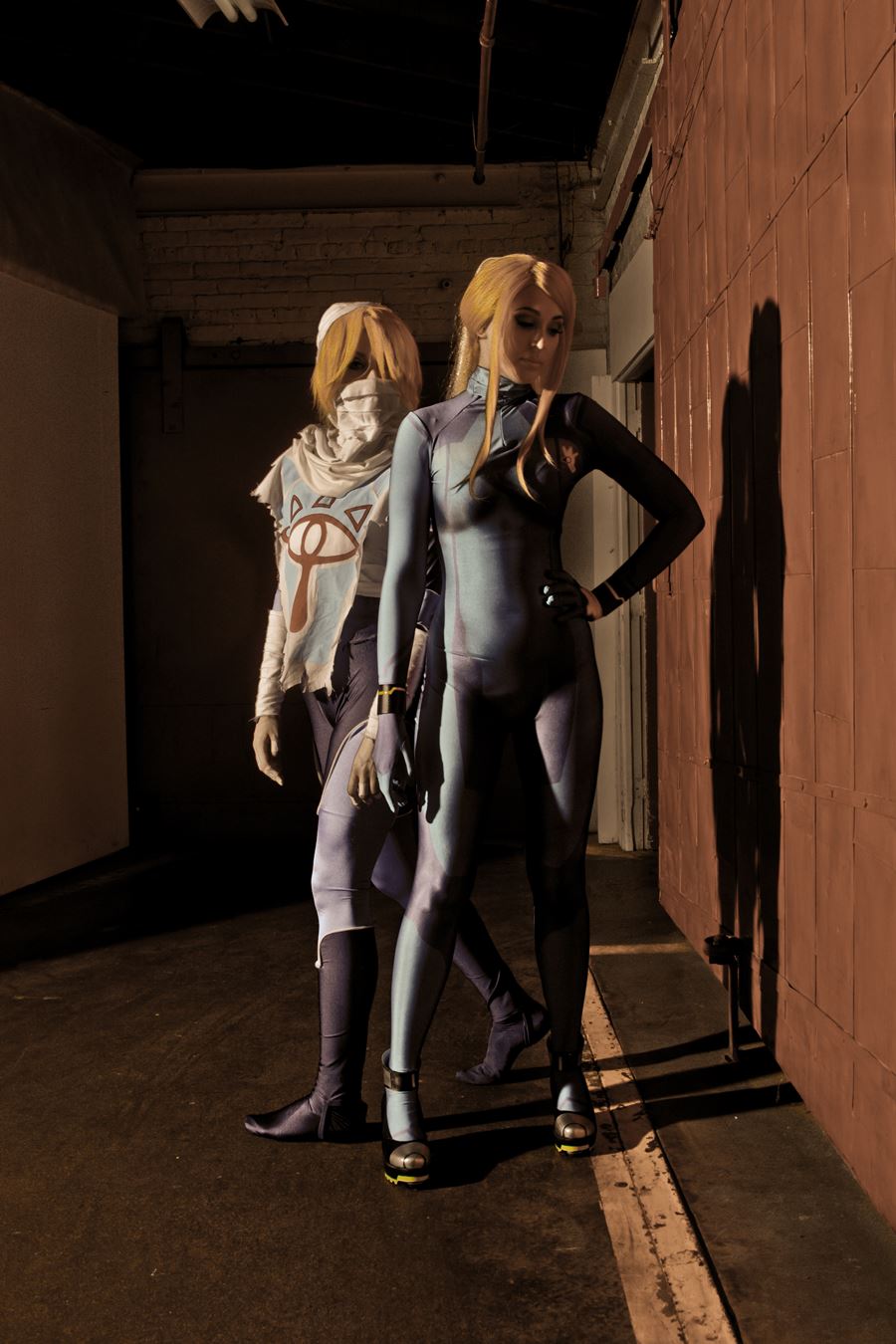 When selecting to cosplay as Sheik and Samus, we wanted to choose characters that were joyfully nostalgic and meant something to us. Gaming has, and still is to this day, a way we as sisters connect and make memories.
Smash Bros. is always a staple when we get together, and therefore was a no brainer when translating our love for gaming into cosplay. We entrusted Thomas H.P. Jerusalem as our photographer because he is a true visionary and knew how to capture the essence of what makes cosplay an art while maintaining his own distinct style and aesthetic.
We are excited to share these photos with the cosplay and gaming community!
Thomas H.P. Jerusalem — AKA Jerry is a German photographer living and working in the Western suburbs of Chicago. After living in London, England for 4 years, he relocated to Chicago, IL. in 2004. Thomas H.P. Jerusalem is specialized in fashion and conceptual photography.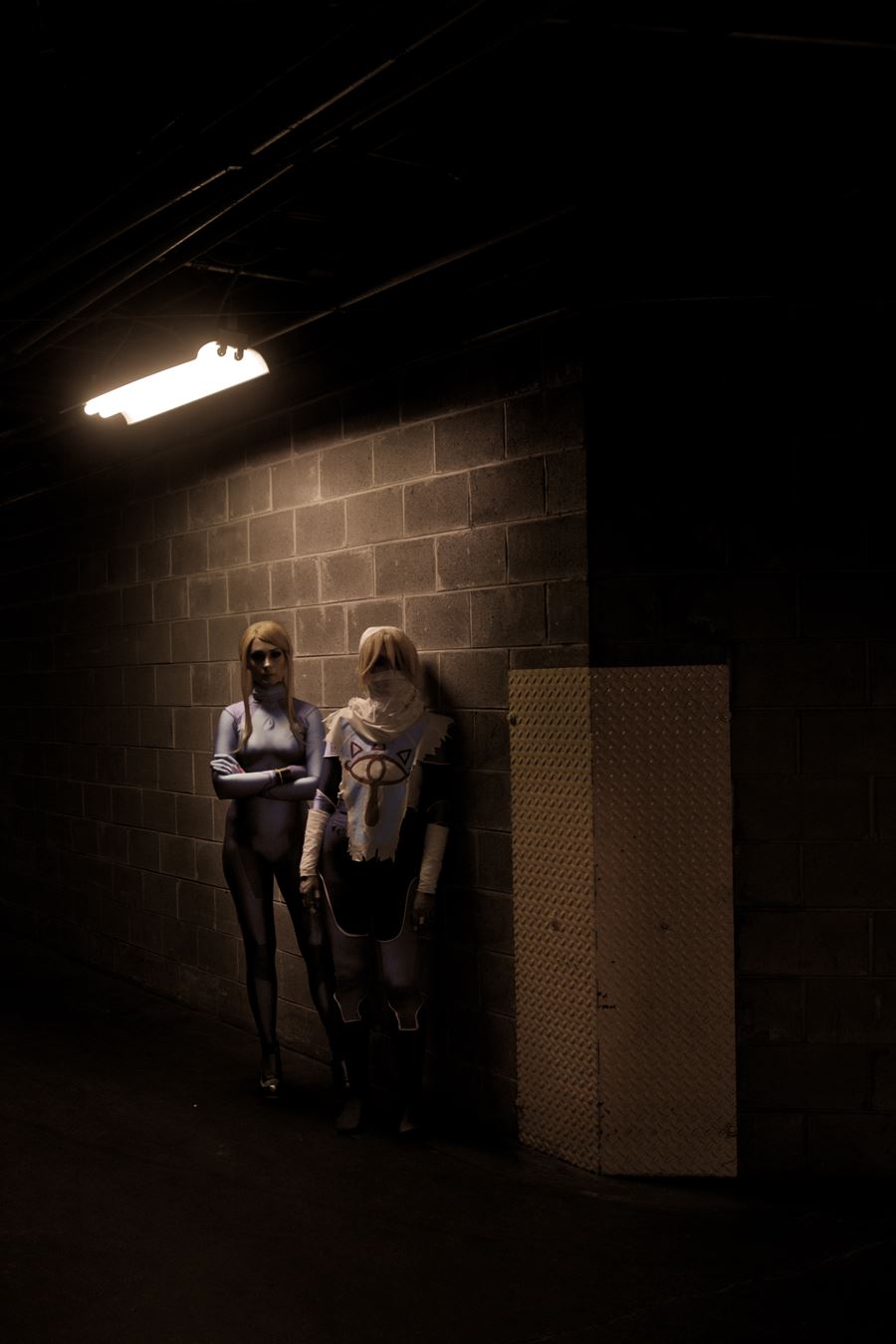 His work has been published on numerous occasions in US and international magazines, and several photographs have won awards. He is listed in the ONE LIFE 2012 Catalog and has a portfolio at Italian VOGUE, PhotoVogue, Art+Commerce and VOGUE NYC.
Jerry combines his background with his photography and style, creating vintage and surrealistic portraits of models in conceptual environments, devastated, displaced, out of the world, eerie and edgy with rebel and punk influences. Often with a touch of irony and sarcasm.
But always with a strong meaning or statement. His photographs are strong and are telling stories. Every single one of it. His work includes dark romantic and vintage space-age photography.
Growing up during the Cold War in West Germany and reading his dad's over-sized NY Photo Academy books from the sixties influenced his style.
Since he didn't speak English back then, the descriptive words to the pictures didn't make too much sense, so he focused on the images instead. Images that are still blurry somewhere in his mind and that he now uses for inspirations of his work.
Jerry started with street photography and photo journalism, both very strong and expressive ways of photography.
Credits
Models Stephanie and Chelsea, 2Sisters Cosplay
MUA Stephanie Sarah
Designer C. Rinella Designs, 2Sisters Cosplay
Photo by Thomas H.P. Jerusalem, A-MOMENT-IN-TIME.COM Photography
Characters
Zero Suit Samus — Chelsea, Sheik — Stephanie
Game Super Smash Bros.
Event Cosplay worn at Wizard World Chicago 2015