Reckoning Hour is ready to finally drop their latest music video
After releasing their full length in April, the Brazilian Metal band headed out on tour supporting Children of Bodom as their opening act, and followed up the impressive feat by also attending Hell In Rio, one of the biggest Metal festivals in South America, earlier this year.
To top the successful year off, the band put together a music video made up of various clips recorded during those shows with Children of Bodom, and thus created the music video for "Dead Man Walking", which showcases a heavier and less melodic side of the band, Surely what got them to gather crowds and laded them a spot in one of the biggest Brazilian festivals there are, alongside acts such as Sepultura.
Guitarist Philip also elaborated on the video: "Reckoning Hour came up with the idea of a settling of scores, a heavy dose of reality in the lives of people who have lost sight of their true path. This video is dedicated to the opposition, to those who are willing to do anything to see you fail, but in the end, they're nothing more than memories".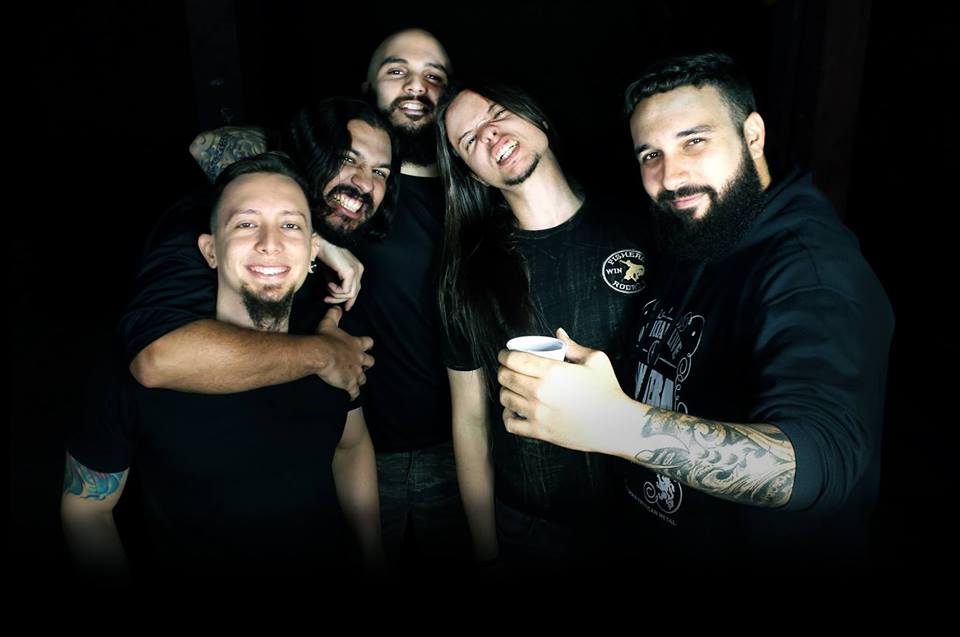 Now ready to move onto 2017, the band is already working on setting sail for the US and bring their music to the American masses. Keep an eye on their website for further information.
More about the band: Reckoning Hour presents a new chapter for the melodic death metal music. Born in Rio de Janeiro, Brazil, the band comes from an idea of a settling of scores, a moment of truth.
After the success of their first release Rise of the Fallen, Reckoning Hour signed with Famined Records for the release of their first full length album entitled Between Death and Courage, in April 2016.