London Guide for the Uninitiated
London has so much to offer and everyone who visits will be intent on gaining as much from their trip as they can. Some visitors will want to experience the culture, heading to the national museums or art galleries. For others, a visit to the capital wouldn't be complete without watching the changing of the guard at Buckingham Palace, feeding the pigeons in Trafalgar Square or taking a selfie or two in front of The Houses of Parliament.
However, there is even more to London than originally meets the eye. Maybe you want to experience the cocktail bars, the nightlife or the diverse array of food which is on offer? If so, read on for a little taste of London.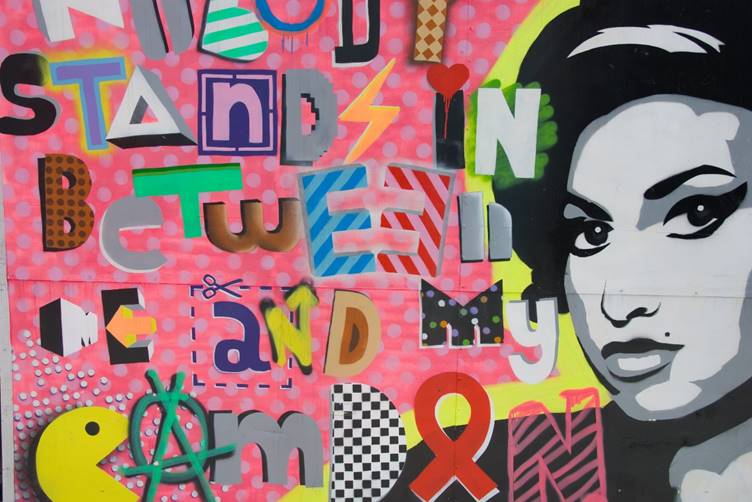 Popular Spots
It might be a cliché but it really is worth heading to some of the main tourist hotspots. Partly because you can then always say you have experienced them and also because they really are worth seeing. There are plenty of ways to get around the capital so you could download an app and navigate the streets on foot, head down to the Tube or even get a great view of all the main sights from the upper deck of an open-topped bus.
There are many others which you also don't want to miss. Here is an extensive list of the most popular site seeing destinations, so you won't miss anything.
London eye
Tower of London
Tower bridge
St Paul's Cathedral
Westminster Abby
Big Ben
British Museum
Palace of Westminster
London Dungeon
Globe Theatre
National Gallery
Kensington Palace
Hyde Park
Natural History Museum
Churchill's War rooms
London Zoo
Tate Modern
It Wouldn't Be A Visit to London Without A Trip to the Pub
Pubs are intertwined with British culture and you truly get a feel for the city when you experience it propping up the bar. Pubs are also rich in history and a visit can tell you just as much about was had happened down the centuries as a tour of a museum can. If you want to find out where everyone else is heading these 5 most popular pubs, according to Trip Adviser, are a great place to start.
The Mayflower Pub, Rotherhithe. Stepping inside this pub is like a stepping back to the 16th century, although of course all the facilities have been brought right up to date. It's the oldest pub on the Thames and the original mooring point of the Mayflower Ship, before The Pilgrim Fathers set sail for America.
The Queen's Head, Piccadilly Circus. This is the oldest independent pub in London and it offers great food in its tucked away upstairs restaurant. If you are caught up in the hustle and bustle of central London, this is the place to head.
The Andover Arms, Hammersmith. This offers everything you would expect from a British pub, a cheery welcome and a great lunch and dinner menu. If you are in town at the weekend, why not head along and enjoy their regular Sunday quiz night.
The Victoria, Paddington. If you have enjoyed a long walk around Hyde Park the nearby Victoria offers rest, good food and great company. It might even make you smile to realise that Charles Dickens spent some time just where you are sitting, as he penned sections of his novel, Our Mutual Friend, whilst enjoying a beer.
The Churchill Arms, Kensington. The history of the Churchill Arms is quite fascinating. The pub has a long history, being built in 1750. However, it only gained its current name after the Second World War and it was due to the fact that Winston Churchill's grandparents used to regularly drink in the bar. Drop by to have a beer and see all the Churchill memorabilia on display.
Secret Spots
Tamesis Dock. If you are wondering around parliament, this is a perfect stop for a break just an 8-minute walk from parliament. Take a walk just over the bridge, turn right, and carry on walking until you see it. It is a pub on a boat, docked up on the Thames. On top of the dock is a seating area, where you can watch the sunset over parliament and the surrounding city with a cold beer, and some great pub food.
A Cheeky Secret on the Cheap. (Keep this one hush). If you are looking for a quiet place to have some very cheap drinks in the center of London, well you are very lucky you have read this article. If you are travelling on the underground, you will likely come across Euston Square. Get off! Most people will go and spend a huge amount at the Euston Tap down the road (worth a look though). However even closer, 10 meters from the main exit, you will see 336 in big text on the nearest building. Forgive me for not giving the street name, I won't make it that easy for you. Go in and turn immediately to the door on your right. For 2.50 as pint, where you will usually pay around 6, this is the place to have a few cheeky ones, before you move on to the next thing on your agenda. Don't believe me? Look for yourself.
Putt in the Park. In the Park (next to Acton central railway station) is mini golf where you can get cold beers at the bar while you play. It looks very tranquil, with small streams running through it, and a lot of greenery. A fun activity, up to 2-4 persons per game. Consider going next door to the Station House after, (can't miss it) for some fantastic pizzas.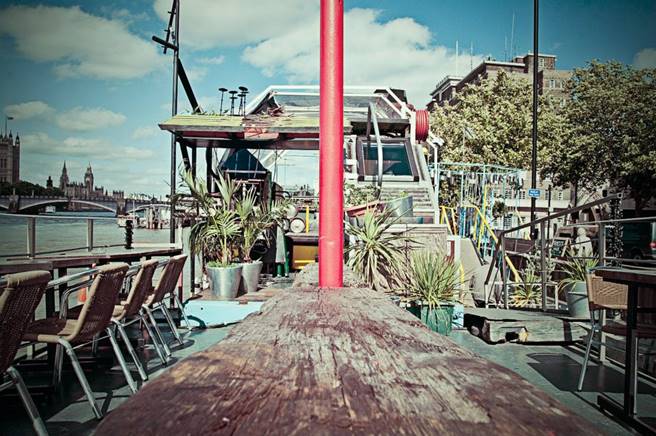 Top Destinations for Nightlife
London nightlife is awash with diversity and eclecticism. No matter who you are or what your preferences are, there is a community out there that shares your values, be it top-quality claret, raucous cabaret, endless comedy or all-night clubbing. The following is a list of three neighbourhoods famed for their unique nightlife and why they need to be checked out:
Camden Town Camden is the kookiest, wackiest part of London, where all manner of arts are celebrated and encouraged. The markets contain bargain handmade clothes and leather goods, foods from all over the world and artwork in abundant. You'll find the pubs and street corners buzzing with quirky characters and loud live music. Check out The Hawley Arms for rock star fame and Camden Town Brewery to see where the infamous Camden Beer is brewed.
Shoreditch Shoreditch is one for late night bars and street food. There's practically a street food festival on every street, and a new bar or restaurant at least every fortnight. Shoreditch is quite pricey, but the competition keeps the quality of food and drinks up to scratch. Check out The Blues Kitchen for hip-swinging live music every night and 8 Hoxton Square for top-quality food.
Mayfair. Mayfair is for those who want to splash some cash on high-end dining and classy drinking. For a genuine Mayfair experience that doesn't break the bank head to Kitty Fisher's, whose namesake became famous for her taste in London's wealthy men and their lavish lifestyle.
Oxford street. If you love shopping for designer brands, this is certainly the place to be. It has a comprehensive high-end selection in between many coffee shops, restaurants, and bars.
Going off the beaten track
Museums. London is renowned for its national museums and art galleries, but if you want to experience something a little different it also doesn't disappoint.
First, we have Sir John Soane's Museum, the former residence of the architect of the Bank of England. Architectural drawings, works of art and antiquities abound, including the Egyptian Sarcophagus of Seti. If social history is more your area of interest, then the Geffrye Museum explores the English Home from 1600 to the present day. With a focus on the living room, you may even see your own home style featured.
Once you have had a cocktail or two at The Savoy Hotel's American Bar, head next door and check out the hotel's museum. Photos of famous guests and even vintage alcohol make an appearance. Cheers!
For those with more unusual interests, there is plenty on offer. The Grant Museum of Zoology hosts Dead Life Drawing where you can sketch a host of "still-life" models, all with a glass of wine in hand. The Viktor Wynd Museum of Curiosities houses a mixture of bizarre and grim exhibits and even offers a petting evening where you can meet live millipedes. Depending whether you find old dolls creepy or fascinating The Pollock Toy Museum might make it on to your list.
Finally, if you enjoy the macabre, The Old Operating Theatre Museum and The Museum of the Royal Pharmaceutical Society might be to your taste. Here you can experience what it was like to undergo basic surgery plus get up close to leeches and a mummified hand.
Culture
The music hall was very much a part of London life in the last couple of centuries and Wilton's Music Hall in Tower Hamlet's recreates the atmosphere with a variety of performances.
If you are a fan of Dan Brown you may want to pay a visit to the Temple area of London. Established by the Knights Templar in the 12th Century this area has been central to the practice of law over the centuries, plus it played a pivotal role in The Da Vinci Code.
If you want to see life as it was lived in the 18th Century head to Dennis Severs' House. This house looks as though the family who called it home have just walked away, with beds unmade and food on the table. If you enjoy National Trust properties, then surprisingly there is one right in the heart of the capital. Fulham Palace offers art, history and a diverse range of events throughout the year.
Life in Roman times can even be glimpsed at the Guildhall Art Gallery. When the building was restored in 1988 the circular walls of an amphitheatre, with all its bloody history, came into view.
There are also plenty of places to explore in London if you enjoy a boutique shopping experience. Camden Passage is probably the most well-known centre of independent stores, with its cluster of cafes and shops, many of which have a vintage vibe. Perhaps less well known but equally attractive to visit is Little Venice. Here is a hub of waterside cafes, shops and restaurants and you can even jump on canal boats to take you to your next destination.
Green Spaces
As much as London is a bustling urban centre what makes it so attractive to visitors is the array of green spaces dotted around the capital.
Central to all activity in London is, of course, the Thames and you can travel along the 40 mile Thames Path on foot or bike. Why not stop off at The Prospect of Whitby, one of Charles Dickens' favourite pubs, for lunch.
If you need a little Zen in your life, then the Japanese Roof Garden at the School of Oriental and African Studies might be the perfect place to relax. With the garden's focus on forgiveness, all will seem well with the world after a visit. You can continue the Japanese theme by visiting the Kyoto Japanese Garden in Kensington.
Postman's Park, a short distance from St. Paul's Cathedral, is dedicated to bravery. The touching exhibits are dedicated to those who have lost their life trying to save others. Download the app related to the park if you want to learn more about each individual featured.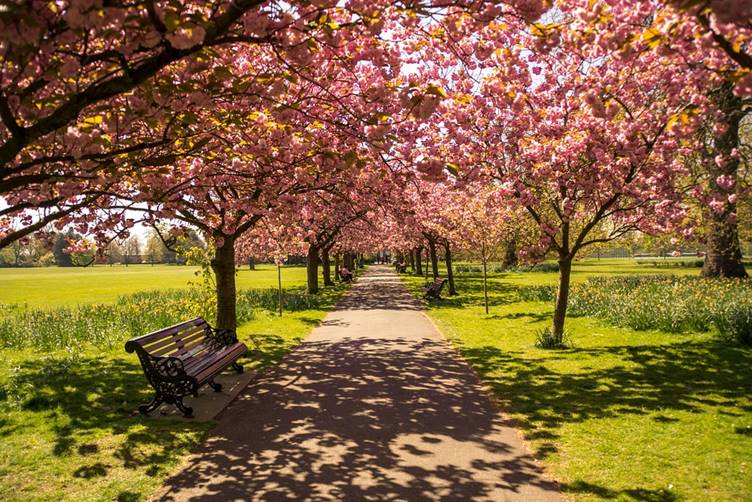 Exclusive Food
Before you choose which restaurant you want to head to in London decide on exactly what you want to eat as there is something to suit almost every taste.
Ice-cream is catapulted into the future at Chin Chin Labs in Camden. A variety of frozen dairy treats are concocted by a generous application of liquid nitrogen. Next, travel from the future to the past, and visit a traditional stalwart of London culinary expertise, the Pie and Mash Shop. If you dare, you could even try the jellied eels.
In London recently there has been an upsurge in restaurants who offer seclusion. Back in 5 Minutes. Four O Nine, Old Tom and English and Freud are all great examples. Some of these restaurants are reservation-only, so research each one before you head out.
Cool Cocktails
Matched by this trend for exclusivity is the desire to enjoy the decadence of cocktails. Callooh Callay in Shoreditch, Happiness Forgets, Love & Liquor, The Lucky Pig, Mr. Fogg's and the creatively named Opium Cocktail and Dim Sum Bar will have you up late with not a care in the world about that early-morning alarm. In fact, the enjoyment of the night will more than make up for your heavy head in the morning.
Want to take that feeling of living in the era of prohibition to a whole other level? Then take a look at what's on offer at The Mayor of Scaredy Cat Town. This speakeasy bar hidden within the Shoreditch branch of The Breakfast Club can only be accessed by a Smeg Fridge. If you do gain access, remember to abide by the one rule of the establishment, never leave by the fridge door.
Carry Out Research Before you Arrive
If you want to make the most of your trip to London it's best to do some research before you leave home. This will allow you to plan out your itinerary and visit as many places in the same location, rather than criss-crossing the capital. There are a number of apps you can download to highlight places to visit on the fly, but if you want to go more in-depth consider the following:
TripAdvisor. This is the go-to place to research any destination as it holds data for more than 6 million businesses worldwide. It's also great to be able to get first-hand reviews so you can decide whether a restaurant, hotel or other attraction is right for you.
Time Out London. Time Out is another great source of information especially as it includes information from volunteers, so you truly know you are getting the lowdown.
Social Media. Sometimes you don't need to stray very far from your friends, family and connections on social media to get some great insights on where you should visit. Ask around and see if someone has been on the tourist trail before you or check out the Facebook page ot Instagram account of where you want to visit to get some further inside information. Social media can also be a great way to find out about upcoming gigs, theatre performances or stand-ups comedy shows, so you can book well in advance of your visit.
Independent Guides. Guides are numerous over the internet, and cover almost every sector you can think of. Whatever you are looking for, such as London on a budget, London with a team, or London as a couple, there will be something that can help you.
Above all, when you head to London, pace yourself. Better to enjoy fewer things in a relaxed fashion than try to pack too many sights in and feel too rushed to enjoy them. Wherever you head you can guarantee you are going to have a day, or night, to remember.
You can also visit The Ultimate Guide to London at upgradedpoints.com