Swedish Hard Rock legends TREAT is going full circle
It's all about being true. True to your roots and to your soul, trusting what's in your heart. All that and guts. Swedish Hard Rock legends TREAT is going full circle on their new album ""Ghost of Graceland"".
Building on the success of their last album ""Coup de Grace"" from 2010, hailed by both fans and critics as a masterpiece, TREAT is releasing an album packed with reflective soul searching songs dressed in a devilishly seductive yet hard hitting melodic rock.
""This is where we are today. As a band, as musicians, songwriters and individuals. It''s a statement." — says main songwriter and guitarist Anders Wikström.
""Ghost of Graceland" produced by long time TREAT fan and respected writer and producer Peter Mansson and co- produced by Anders Wikström, shows a band with a thirty plus career, that are more hungry and energetic than ever.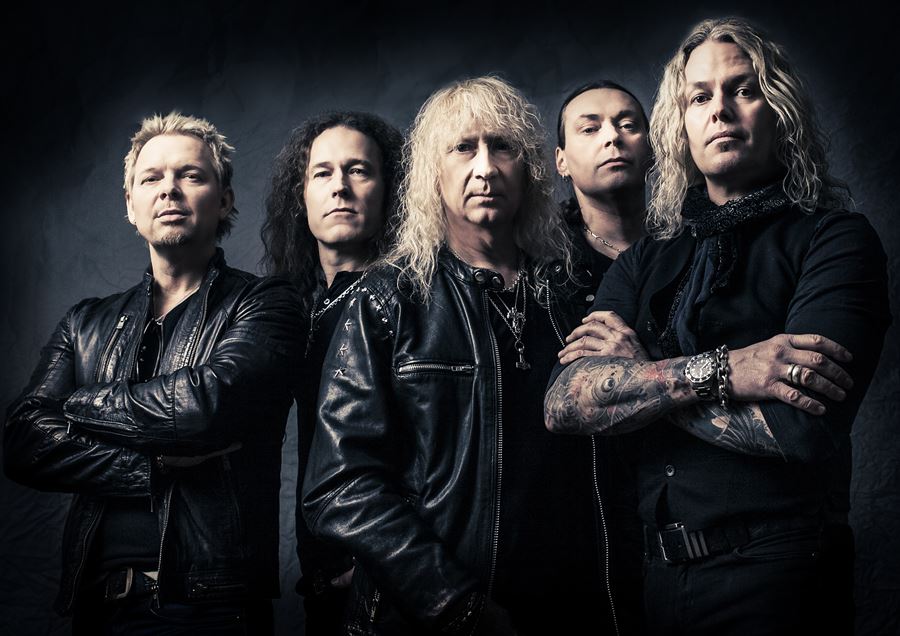 "To achieve that organic, pure, bold, somewhat cocky, contemporary sound with melodies and choruses to die for, the band took a step back." — says Anders Wikström. ""It's a musical as well as a personal soul searching. We traced us back to our roots, the music and the heroes that get us started dreaming back in the 70's with Kiss, Van Halen, Sweet, Deep Purple and UFO. An era where music and musicianship really mattered and rock'n'roll was a matter of life or death.""
TREAT got aboard thetime capsule and retrieved all that restless energy, and added to their platform. But "Ghost of Graceland", with all it's delicious, action packed and hook ladden melodic rock also sees a band that reflects on their personal lives.
We're middle aged now, I just turned fifty. In our twenties it was all about babes, booze and rock' 'n' 'roll. Now we are husbands and fathers with responsibilities. We'we grown up, just like our fans. I wanted that to reflect in the lyrics."
""Ghost of Graceland"" is Anders Wikström's take on the world, both his own and the bands personal journeys and perspective on modern life in general.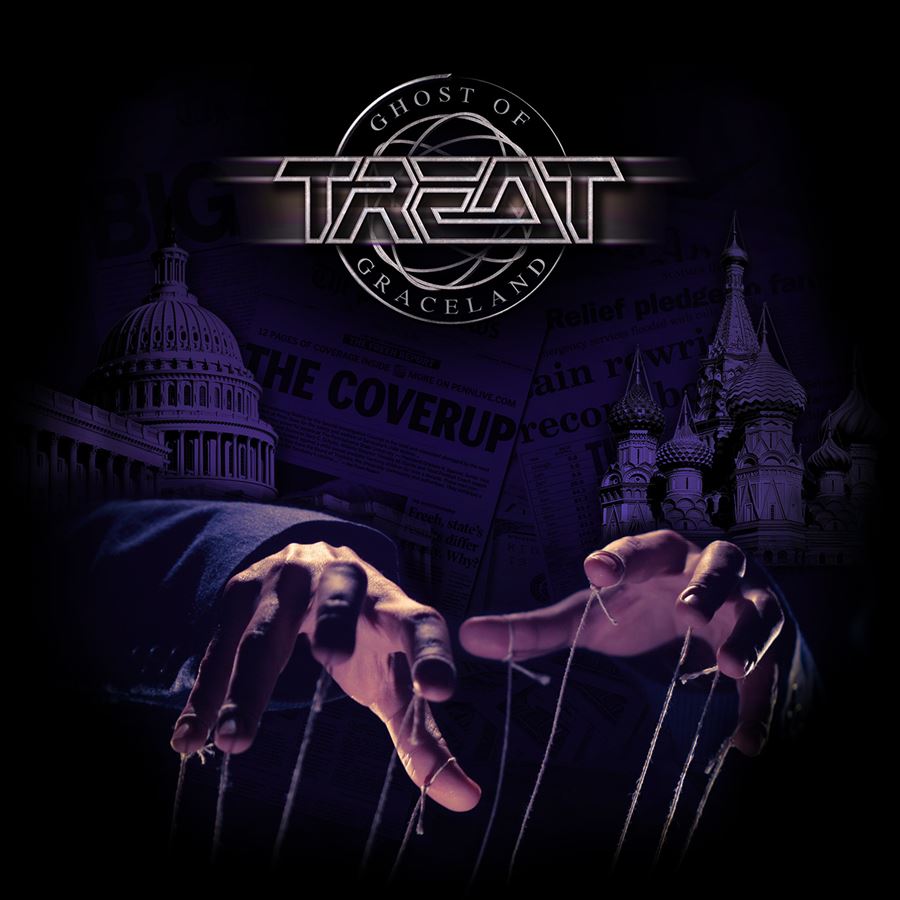 "I really wanted to express what goes on in my mind and talk about relationships, politics, economics and the choices we make. The title song is a metaphor… paradise or prison? It's up to you to decide. ""I Don't Miss the Misery"" tells the story about a man on the brink of madness, going through hell and finally see the light; the perspective change in a crisis and you find new kicks in life.
In ""Do Your Own Stunts"", that musically is in the same vein as the classic ""Get You On The Run"" Anders writes about a father trying to teach his kids how to live their lives to the fullest, and ""Together Alone"" is a heartbreaking and powerful ballad, that sees Anders singing lead vocals for the first time.
But it wouldn''t be a TREAT album without a kick ass, friday-night-let's party-and-get-too-wild song like ""Too Late To Die Young"" is a tongue in cheek classic rocker, with some clever name checking.
Robert Ernlund – vocals, Anders Wikström – Guitars and backing vocals, Patrick Appelgren – keyboards, guitar and backing vocals, Jamie Borger – drums and new bass player Pontus Egberg from King Diamond is a powerhouse, proud, confident and hungry for more.
""We're doing what we love. We're proudly flying the flag for hardand melodic rock. Honestly, this is a very, very good TREAT album" — says Anders Wikström.
Release date April 15th 2016
TREAT line-up
Robert Ernlund – – lead vocals
Anders Wikström – – lead guitars and background vocals (lead vocals on "Together Alone")
Patrick Appelgren – – keyboards, guitars and background vocals
Pontus Egberg – – bass guitar
Jamie Borger – – drums
Produced by Peter Mansson and co-produced by Anders Wikström.