Crossover-Metal spiked with Austrian tradition simply Folkmetal
DRESCHER are already widely known for creating folk music in its most original and honest form, utilizing in-your-face lyrics and true to life tales along with 90's style metal chords.
Yes, it works and in fact fits so cohesively that it's become synonymous with DRESCHER''s sound.
Their critically acclaimed debut album Erntezeit was the start of huge success for this remarkable Austrian band!
Now Erntezeit will be re-released featuring 3 bonus tracks including Falco's all-time classic "Rock Me Amadeus" and a 24 pages booklet. Crossover-Metal spiked with Austrian tradition simply: FOLKMETAL.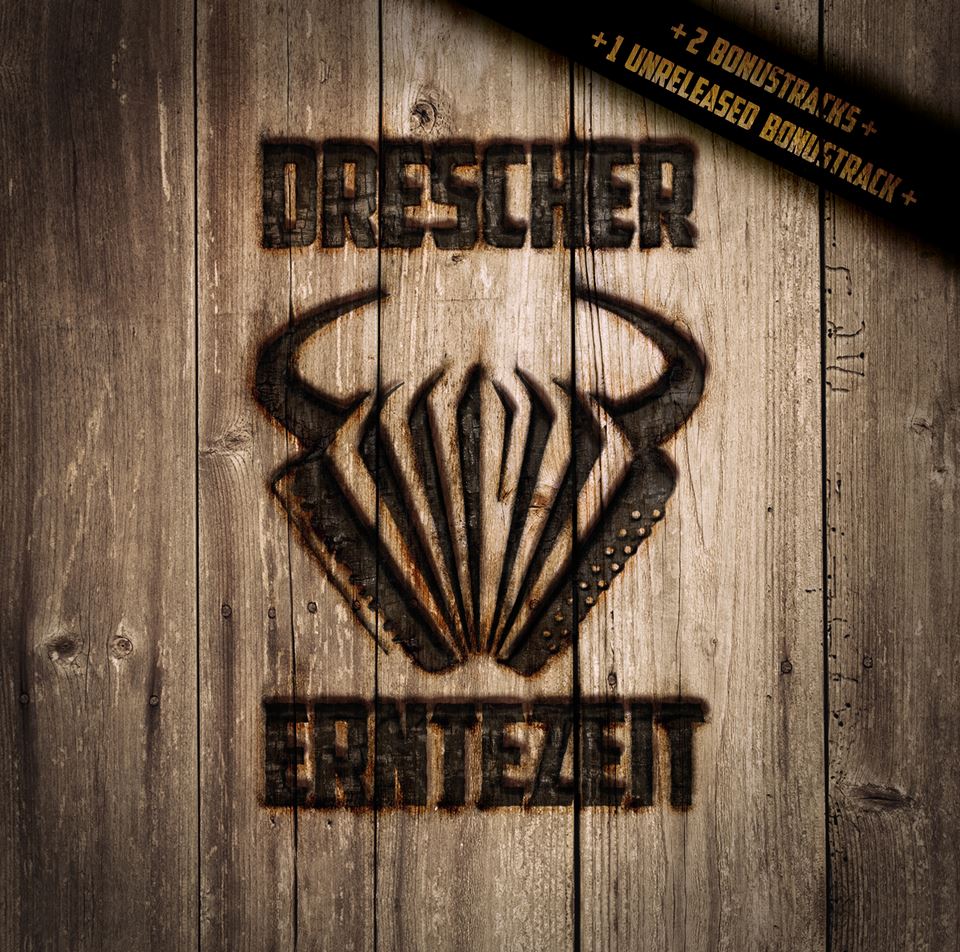 Thrash-Metal from the hub of Austria – simply: DRESCH-METAL. This is DRESCHER.
Release date 18.11.2016 – EU only.
DRESCHER Line-up:
Bernd Wograndl – Vocals & Guitar
Gernot Engel – Guitar (acoustic & electric)
Filip Rado – Accordion
Roland Engel – Bass
Sigi Meier – Drums
Tour dates will be announced soon.