CORRODED officially took shape in 2004 after a couple of jam sessions. It was soon clear that the path of the band would be in the heritage of the heavy rock acts of the 70's with additional layers of a more modern sound. Three Cd's were recorded in the first struggling years as an unsigned act: 2005-Heart of the Machine 2007-Sessions ward-22 2007-III Numerous great reviews were published in magazines and webzines like German legendary banger magazine Metal Hammer. Due to the attention the band was soon booked for a Sweden Rock Festival apperance. And after their first UK tour – 2008 they were signed to Ninetone Records CORRODED, went quickly from unknown to household in Sweden, when national TV station TV4 handpicked their debut single "Time and Again" to accompany the promotion of their blockbuster show "Expedition Robinson" internationally known as "Survivor".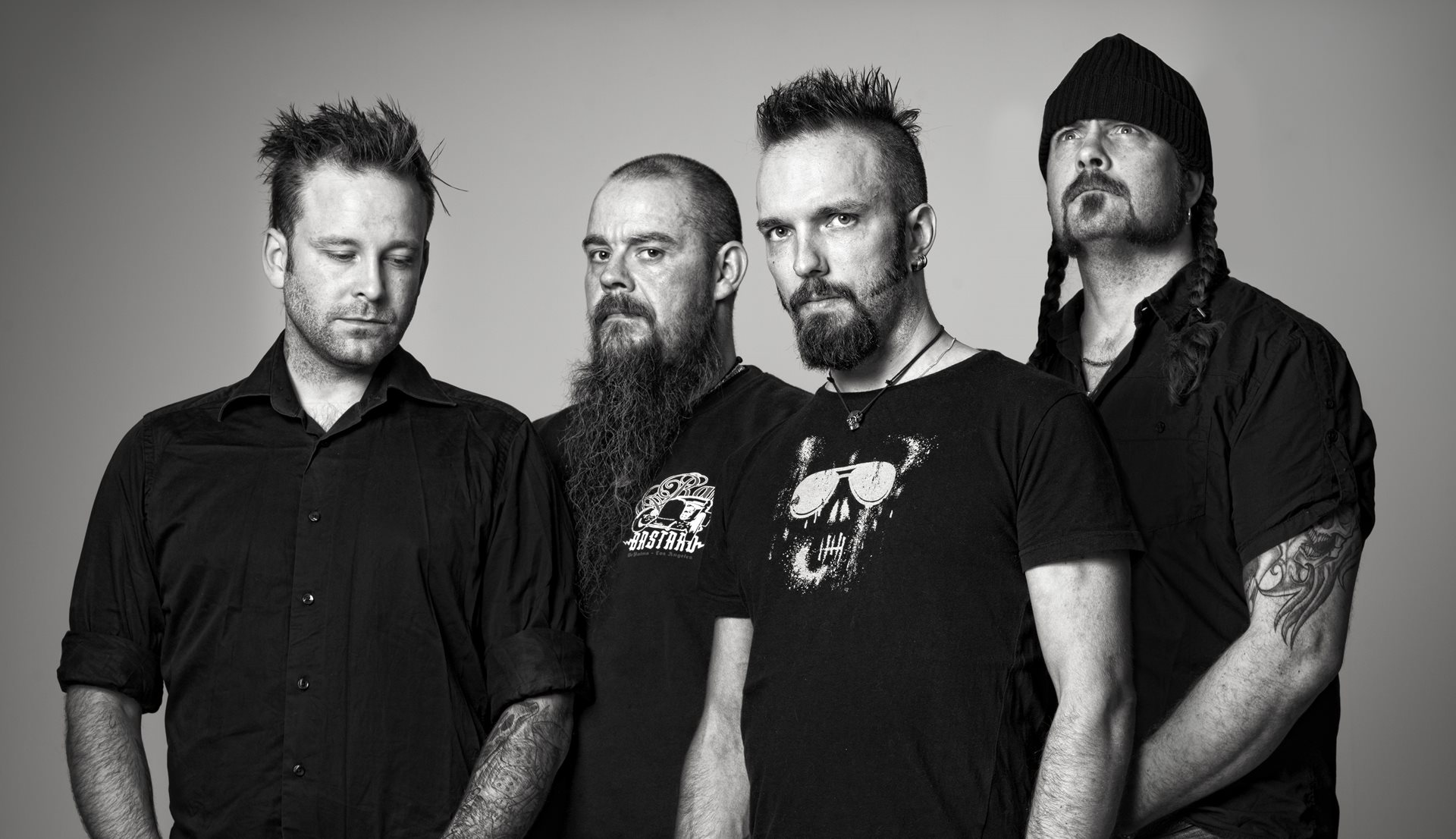 CORRODED went straight into the Swedish albumchart at #6 with their second album "Exit To Transfer", following up on the success of their debut album "Eleven Shades of Black" in 2009. The second album "Exit to Transfer" dug deep within the same influences as before with the heavy rock acts of the 70's, 80's and 90's with additional layers of a more modern sound shining through. Also at this time produced by Swedish platinum selling producer Patrik Frisk at Ninetone Records and the sound is again refined, punch in the face-heavy and very, very CORRODED.
Corroded teamed up with Electronic Arts, one of the biggest video game publisher and produced the main soundtrack "Age of Rage" for the free to play First Person Shooter game Battlefield Play4Free. A worldwide digital release of the single "Age of Rage" was made 2011, together with the launch of Battlefield Play4Free. The song, produced by Patrik Frisk, was also included on the international release of the album "Exit to Transfer".
The band has been touring immensely in their homeland, hitting all important clubs and festivals in Sweden Such as Debaser, Sticky Fingers, KB, Sweden Rock Festival, Metaltown (Main Stage), Getaway Rock Festival, Rockstad Falun and Sonisphere Pre Party. CORRODED also supported AVENGED SEVENFOLD on their tour through the Nordic Countries in the fall of 2010 and STONE SOUR in Stockholm 2012.