The breakthrough came with the album Last Woman Standing
10 years after releasing their debut album Heart of Midwinter, MISS BEHAVIOUR is back with their 4th studio album Ghost Play. With Ghost Play the band is ready to take their career to the next level.
The breakthrough came with the album Last Woman Standing (2011). In spring 2011 Miss Behaviour competed in Swedish national radio with the song Till we meet again, making the premiere live performance with the current lineup in front of 400.000 radio listeners.
Late 2011 the album Last Woman Standing won the Melodic.net "Best AoR album of 2011" readers poll, and got fantastic reviews from magazines such as Classic Rock (UK), Sweden Rock Magazine (SE) and more. UK Magazine Classic Rock picked Cynthia as one of the best tracks in 2011, and featured the song on the compilation Classic Rock Buzz.
The band promoted Last Woman Standing with two successful tours in the UK, 2011 and 2012.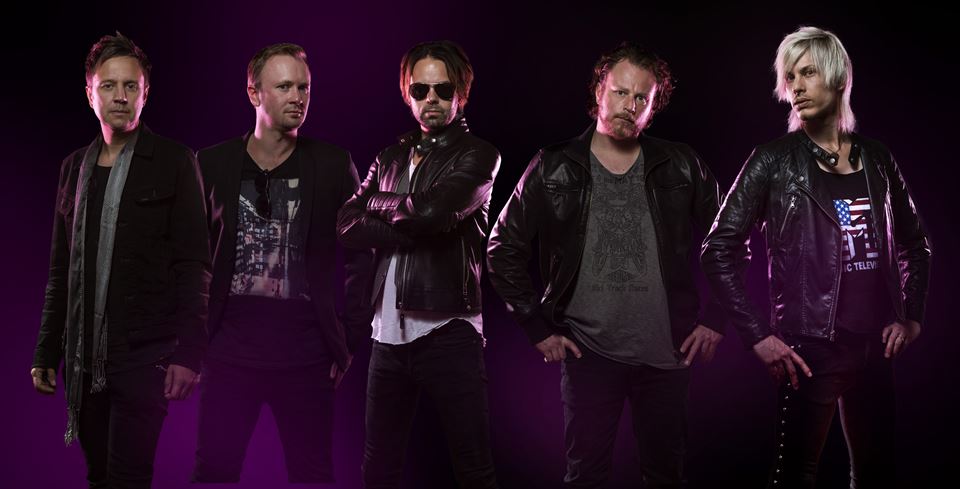 The follow up album to Last Woman Standing, entitled Double Agent was released in August 2014 on AOR Heaven. Once again the reviews were great – Classic Rock, Sweden Rock Magazine and Aftonbladet (SE) all praised – and this also earned them a slot on Stockholm Rocks Festival in November.
Together with producer Patrik Magnusson (Crashdiet, Mick Mars among others), Miss Behaviour spent the entire 2015 writing and recording. Ghost Play is classic hard rock, with a great production and a great variety of songs.
Everything is presented in a way that always been the essence of Miss Behaviour. Great melodies are in focus. This time it is presented, however, with a more powerful sound.
Discography
Heart Of Midwinter (2006), Last Woman Standing (2011), Double Agent (2014), Last Woman Standing (Re-Issue, 2015). Ghost Play (2016).
MISS BEHAVIOUR line-up
Sebastian Roos – Vocals
Erik Heikne – Guitars
Henrik Sproge – Keyboards
Niclas Lindblom – Bass
Magnus Jacobson – Drums
Contact information & links
MISS BEHAVIOUR official website
MISS BEHAVIOUR on Facebook