A bit of Thin Lizzy, a bit of Iron Maiden, with hints of Dio
A bit of Thin Lizzy, a bit of Iron Maiden, with hints of Dio. GLANVILLE sounds like Rob Halford wearing Dennis Hopper's leather jacket in Easy Rider.
An introduction of exciting things to come: After the critically acclaimed debut EP 'First Blood' released in May 2018, GLANVILLE have teamed up with the GALACTIC SUPERLORDS for a tour kicking off this week!
René Hofmann and Philipp Michel started playing music together as teenagers but at such a young age nobody knows what will happen the next day, much less in the far future.
13 years later Hofmann is a music producer in Darmstadt and Michel is an active touring guitar player and songwriter, still based in the Hessian hinterland. After all these years the two decide to start a new project together, a classic duo like Page and Plant.
The search for the rest of the band GLANVILLE took more than a year, but finally a line-up of experienced musicians was completed: Peter-Philipp Schierhorn on bass, Thomas Hoffmann on drums, and Chris West on second guitar.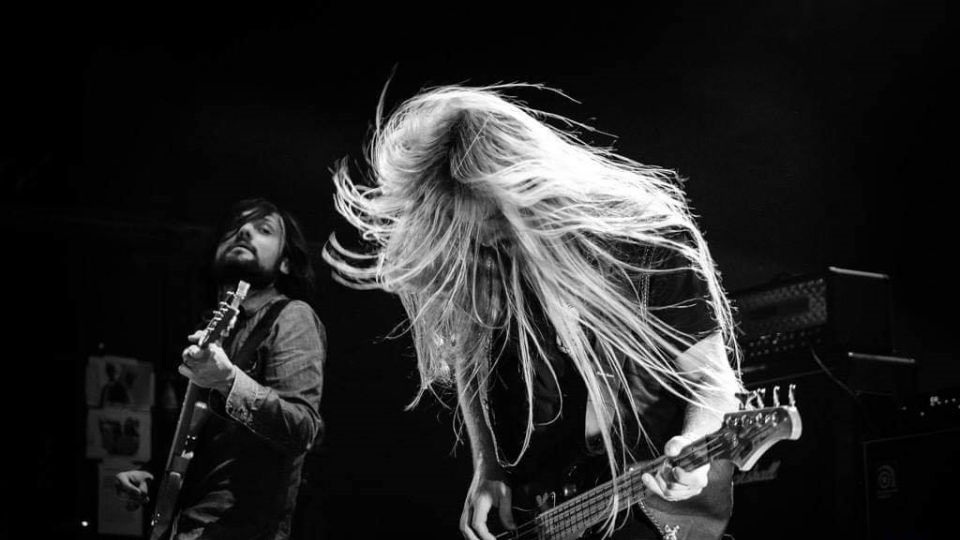 After a quick and dirty pre-production the band met at a studio in Darmstadt, with most members never having played together and some even meeting each other for the first time.
Everyone's prepared and focused. Two days of rehearsals, two days of recording. Live, real and with passion for the music.
Catch GLANVILLE live on the following dates starting this week, with GALACTIC SUPERLORS on the bill:
02.10.18 DE Darmstadt – HoffART Theater
03.10.18 DE Berlin – Toast Hawaii
04.10.18 DE Hamburg – Bar227
05.10.18 DE Leipzig – Black Label
06.10.18 CH Pratteln – Up In Smoke
12.10.18 DE Köln – Museum
13.10.18 DE Heidelberg – Beatfabrik
GLANVILLE OFFICIAL
Glanville Facebook | Glanville Bandcamp | Glanville Instagram