Welcome back, ALTER BRIDGE!
It has been three years since Alter Bridge's last studio album Fortress was released, but it is clear their fans have been eagerly waiting for them to return.
Now the rock juggernaut comprised of Myles Kennedy on vocals and guitars, Mark Tremonti on guitars/vocals, Brian Marshall on bass and Scott Phillips on drums return with their fifth album, The Last Hero.
The new release is a monster that builds upon the sound that Alter Bridge has become known for with their uncompromised vocal melodies, untouchable dueling guitar work and pounding rhythm section.
Founded in 2004, the quartet immediately went gold in the US with their debut album One Day Remains – and that was just the beginning. Each and every subsequent critically acclaimed release would hit the top album charts in Alter Bridge's home country, find partnerships with the likes of WWE, MLB and ESPN, and concerts around the globe created a legion of supporters known as the AB Nation!
Europe also pledged their allegiance. Alter Bridge's 2013 effort Fortress gave the band their highest chart entries in Germany, the UK, Austria and Switzerland.
The Last Hero creates musical imagery to showcase a common theme that runs throughout the record, paying tribute to, and touching on the need for heroes and leaders in a complex world.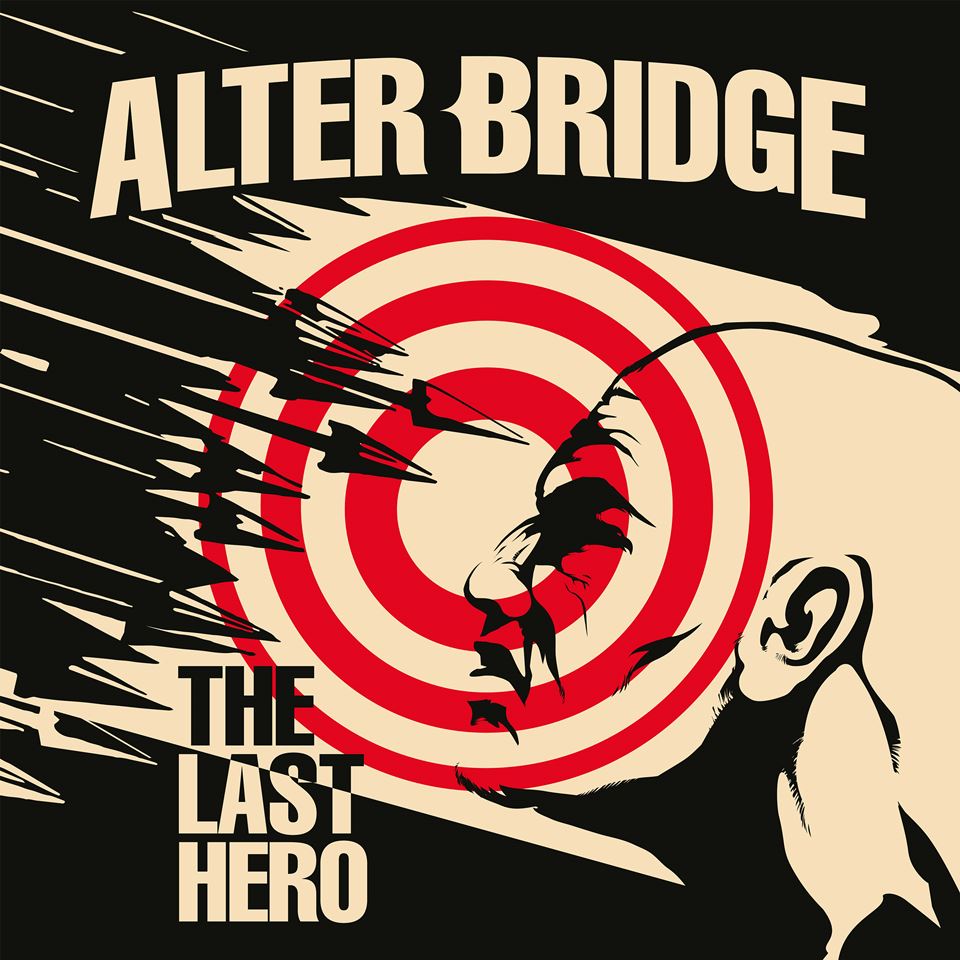 "Show me a leader that won't compromise show me a leader so hope never dies" Myles Kennedy demands in the opening track "Show Me A Leader", the first of a row of no-holds-barred, high-energy rockers. Of course Alter Bridge haven't abandoned their knack for quieter, emotional interludes either.
Songs such as "Cradle To The Grave' and "You Will Be Remembered" nestle comfortably in between fast-paced, and catchy tunes like "Losing Patience" and "Poison In Your Veins." One thing is for sure, the glorious splendor of 'My Champion' is sure to be an immediate fan favorite!
Produced by Michael "Elvis" Baskette (Slash, Trivium, Tremonti etc) and mastered by Grammy award winner Ted Jensen, The Last Hero is the diversified and resolute rock album we have all been waiting for. Welcome back, Alter Bridge!
Release date 07.10.2016 world excluded North America
Photo by Carlos Amoedo
Tour dates
With Special Guest TBC, Like A Storm
04.11.16 ESP – BILBAO / Santana 27
05.11.16 ESP – BARCELONA / Razzmatazz
08.11.16 Fr – PARIS / Zenith
09.11.16 B – BRUSSELS / AB
10.11.16 NL – AMSTERDAM / HMH
13.11.16 DE – BERLIN / Columbiahalle
14.11.16 AUT – VIENNA / Gasometer
16.11.16 PL – KATOWICE / Spodek
18.11.16 SE – STOCKHOLM / Annexet
20.11.16 NO – OSLO / Sentrum Scene
21.11.16 DK – COPENHAGEN / Vega Main Hall
With Volbeat, Gojira, Like A Storm
23.11.16 UK – MANCHESTER / Arena
24.11.16 UK – LONDON / O2 Arena
26.11.16 UK – NOTTINGHAM / Motorpoint Aren
27.11.16 UK – BIRMINGHAM / Genting Arena
28.11.16 UK – CARDIFF / Motorpoint Arena
01.12.16 UK – GLASGOW / Hydro
02.12.16 UK – LEEDS / First Direct Arena
With Gojira, Like A Storm
04.12.16 DE – FRANKFURT / Jahrhunderthalle
05.12.16 DE – COLOGNE / Palladium
06.12.16 DE – HAMBURG / Mehrl Theater
09.12.16 IT – BOLOGNA / Unipol Arena
10.12.16 DE – MUNICH / Zenith
11.12.16 CH – BASEL / Jakobshalle
ALTER BRIDGE line-up
Myles Kennedy – Vocals, Guitar
Mark Tremonti – Guitar, Vocals
Brian Marshall – Bass
Scott Phillips – Drums