Leapfrogtown spawned, somewhat unexpectedly in London in the spring of 2013
Leapfrogtown spawned, somewhat unexpectedly, in London in the spring of 2013.
Best described as a musical project, the band is the brainchild of musician, actor and artist Chris Guard and musician and producer Stuart Walton.
Influenced by everything from Talking Heads and Bowie to T Rex and Underworld, Leapfrogtown takes an eclectic approach to production, letting the sounds serve the songs and the band serve the sounds.
The Leapfrogtown sound is diverse but distinctive, taking in elements of art rock, post-punk, rock, ska and guitar pop.
Speaking about Leapfrogtown, Chris said; — "Our approach is direct, energetic and quirky. Our music videos have similar values as music is a multi-sensory experience."
Leapfrogtown's first single, the double A-side Dreaming in Public and Double Trouble was released to some great reviews.
Fear In the Dark followed in spring 2014, with a promo directed and edited by multimedia artist and music video director Roger Spy – who has worked with Boy George, Jack Eye Jones, John Foxx and legendary producer — Wizard Rolling Stones, MIA, Brittney Spears, Chemical Brothers, among others.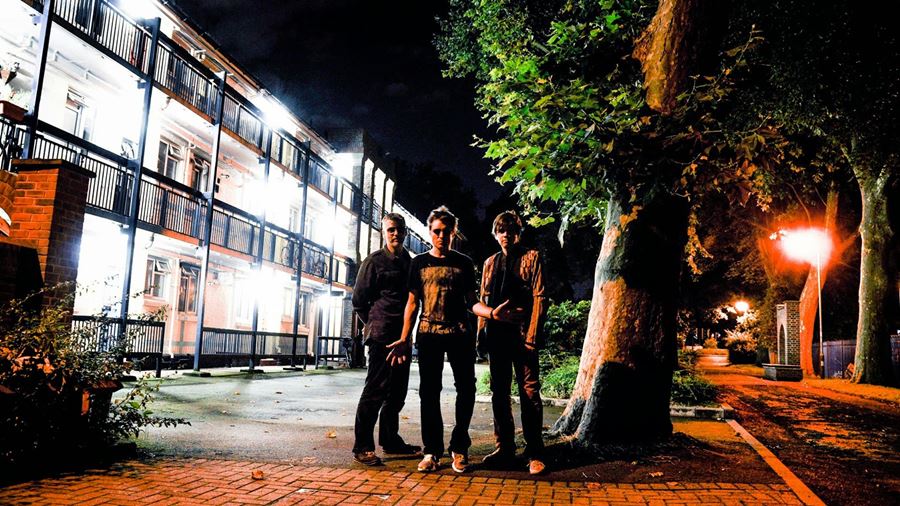 Another double A-side, The Room and Flora Town was released in February 2015, and will be followed by Leapfrogtown's debut album, "Dreaming in Public", which is set to come out before the end of the year. It will be preceded by a new single, "Seven", which is being released by indie label Coffee Jingle Records.
The new album was recorded, mixed and mastered entirely at Chris's home studio in London.
Describing Dreaming in Public, he said: "It's not a concept album but track order is part of the experience; taking classic albums like the Beatles' White Album as inspiration, a wide range of styles come together in a unified journey."