It's about my own experience of an abusive relationship
Dark Sky Park were originally formed in 2013 in Tenerife when drunken holidaymakers Debbie Bilson (lead vocals and gnarly bass) and Ainsley Stones (guitar and backing vocals) devoured copious amounts of cheap local wine before hatching a plan for world domination.
In serving up a barrage of rock-infused riffs and alluring vocals, the duo began to make their way.
Sharing a common passion for dark, melodic riffs and angular phrasing,
Dark Sky Park cite everyone from Black Sabbath and Soundgarden, to Ziggy Stardust and ABBA, as influences.
In 2016, the emerging rockers set loose their debut EP, Follow Me, to much acclaim. Soon after, Holier Than Thou Records snapped up the band and continued with their development.
By 2018, the twosome had gained an army of fans and widespread recognition for engaging live performances. The duo, however, still had to rely upon revolving drummers.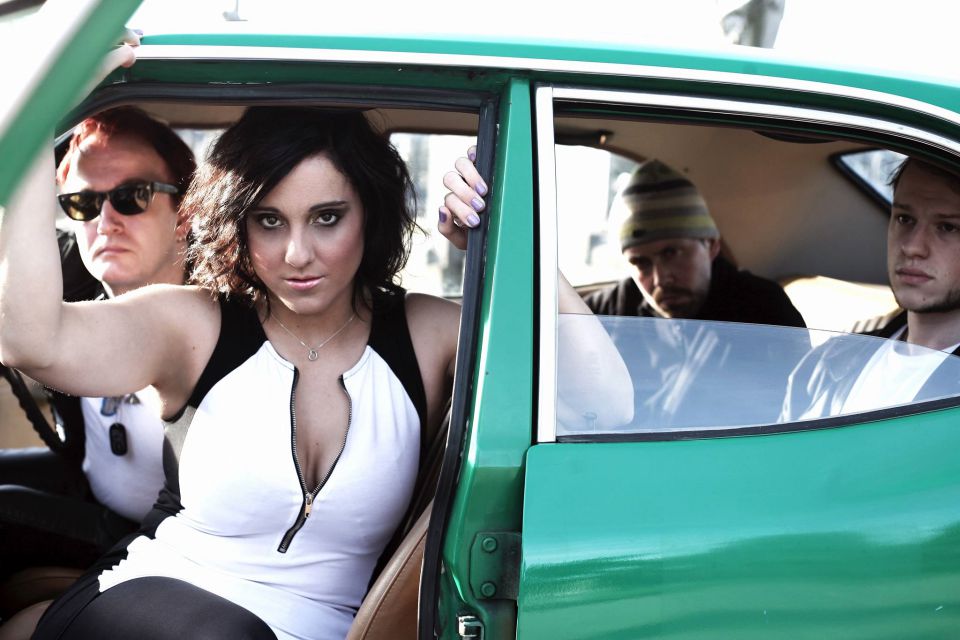 This all changed at the start of 2018, when highly experienced and hugely capable drummer, Jai Geere, joined the ranks. Ever since then, Jai has been a solid and formidable backbone to the band's already accomplished sound.

Dark Sky Park now surge ahead with a video for their current single, Stand My Ground. Vocalist and bassist, Debbie Bilson discusses the track: "'Stand My Ground' is about facing up to my own demons.
It's about my own experience of an abusive relationship, my decision to stand my ground against him. We chose to release the song in support of Refuge.org.uk to share my story and hopefully help others to do the same."
DARK SKY PARK OFFICIAL