Green Orchid is a Southern California tattooed model, well known for her green hair and colorful tattoos
She's been published in a number magazines and books, in and out of the us. This accomplished model loves the opportunity to do fashion looks she normally does not model, showing her versatility as a model and stylist.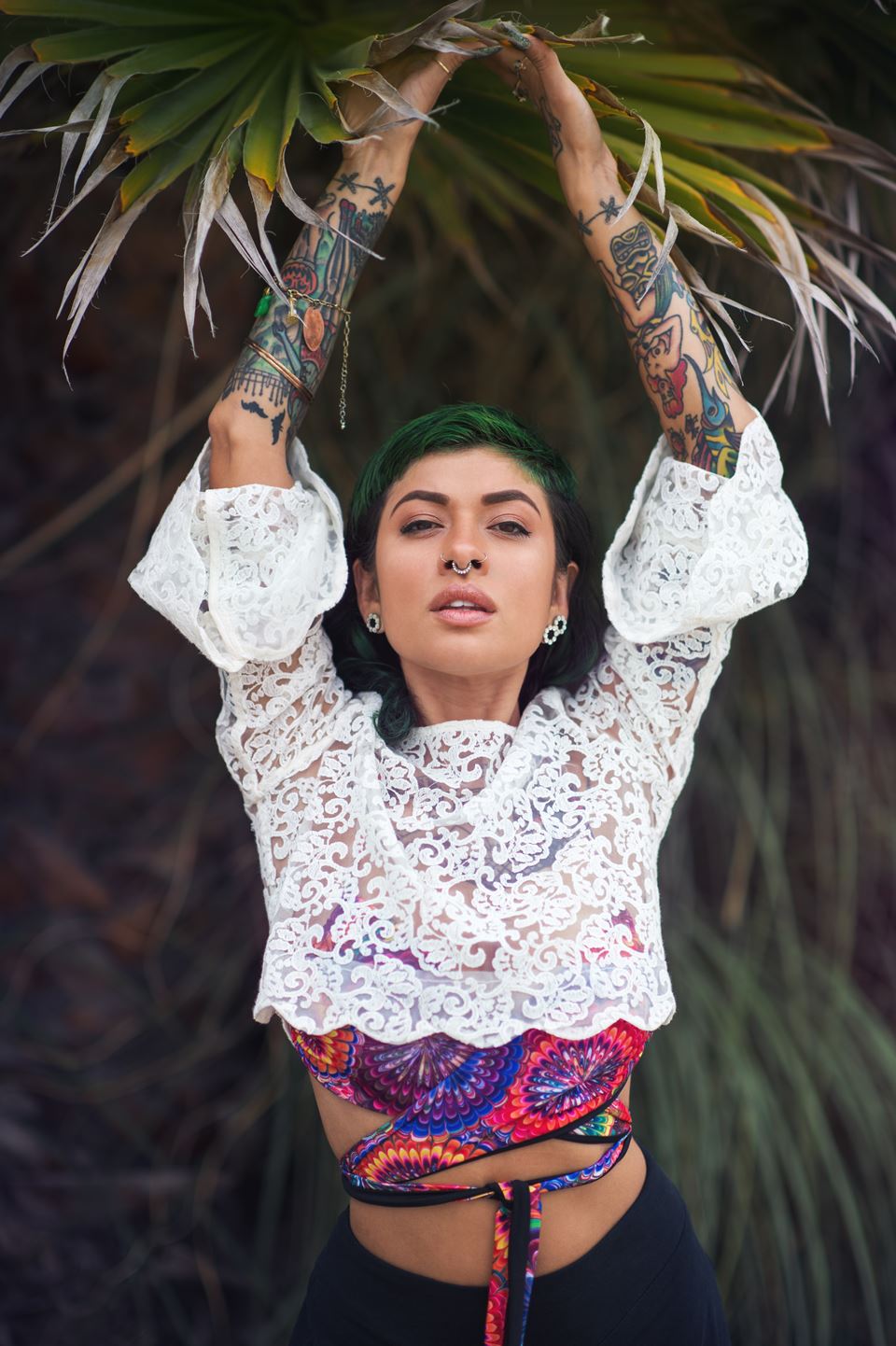 The best person to capture this is Mike Larremore, a Denver, Colorado resident.
He is a highly regarded photographer who has traveled the globe due to his talent for photography.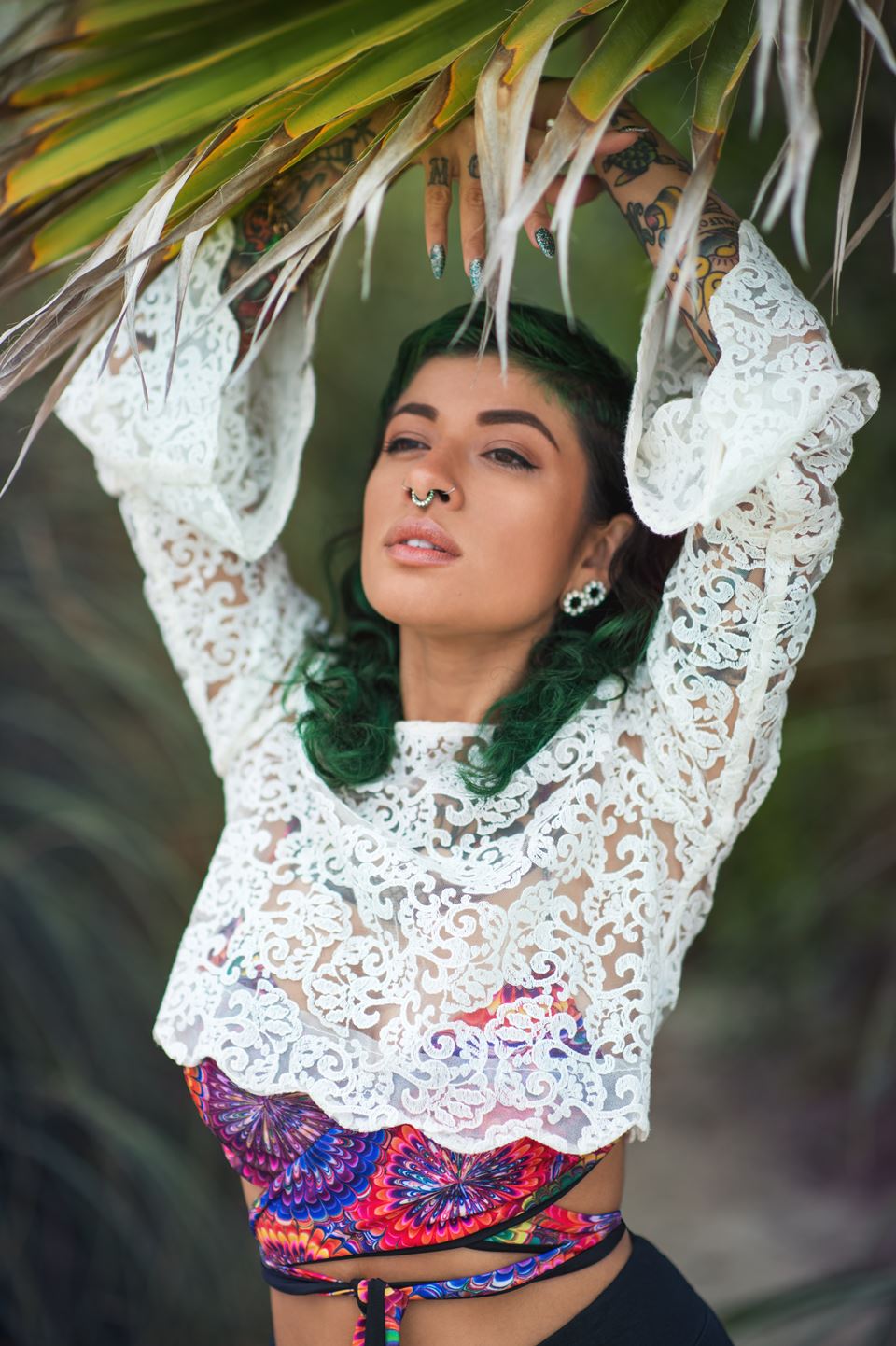 Taking photos of things like the Haitian earthquake relief efforts to american fashion, he is able to capture storytelling images.
These two have worked together on a number of occasions, always resulting in soulful images.
Credits
Photo by Mike Larremore, IG/ @mikelarremore
Stylist: Green Orchid's Creation
Tie-dye top by Neo80 Apparel